Tiger Woods vs. Phil Mickelson "The Match"
WHALE Gambling Blog
by Benjamin Betit
Perhaps one of the biggest rivalries in golf will take place this Thanksgiving weekend. For the first time in their long storied careers, Tiger and Phil with face off in a head-to-head 18 hole winner take all match at 3:00 PM EST (8:00 PM UK) on November 23rd at Shadow Creek in Las Vegas for 9 million dollars (6.96 Million GBP). Over the course of 2 decades, Tiger Woods and Phil Mickelson have battled it out on the golf course. Between them is a combined total of 19 majors, 123 PGA Tour wins and over $201 million dollars in prize money. Ironically enough, throughout their long-celebrated careers the two were barely ever paired together during competition and even though they may have respected each other, they were known to have disliked one another until recently. The head-to-head match between Tiger and Phil is one every golf fan has been waiting for and thought they would never see. Lucky enough, Tiger and Phil were paired together for the first two rounds of the Players Championship this season, where they initially started discussing a possible head-to-head matchup. After the tournament was finished Tiger posted a picture on social media of the two during one of their rounds, with the caption "Its on." Phil Mickelson started off the 2018 season playing as if he were still in his twenties as Tiger was struggling to get back into rhythm. After Tiger finished off the Year with his first win on Tour after five years away from the game, the hype changed. Although there has been much skepticism around this event, when that clock strikes 3:00 PM on Friday the 23rd, you better believe the entire golf world will be watching. The format for the event will be a simple match play, although there will be "in-play" competitions like closest to the pin or longest drive. The two players, as well as their caddies, will also be wearing microphones throughout the match. you can sign up today and you might receive tickets to watch the match live as a "comp" for playing on Whalegaming.com.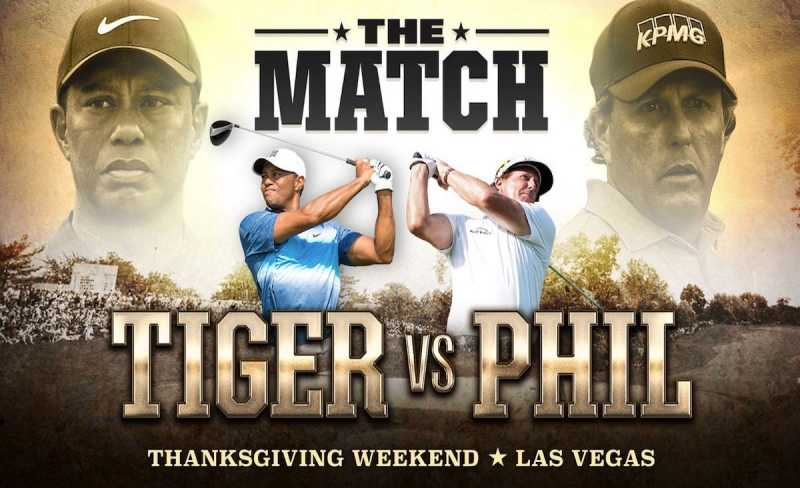 Whalegaming.com Promotions for Tiger Woods vs. Phil Mickelson
If you would like to get in on the action, Whalegaming.com offers comprehensive pre-match and in-play markets across all major sports and offers its members the hospitality benefits much like a high-end las vegas casino. In addition, Whalegaming.com offer weekly specials on all the biggest games across all major sporting events worldwide like next week's upcoming matchup between Tiger Woods and Phil Mickelson. For our golf fans out there, this week's promotion is Phil Mickelson to win "The Match" was originally 2.75 and is now at 3.0. Whether your tuning in next Friday to watch or bet, this is definitely one event you won't want to miss. For interest in membership apply here.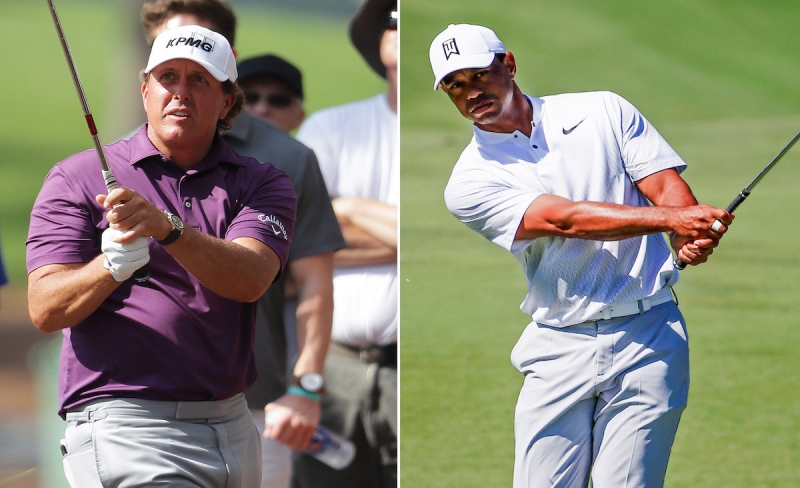 Where & When to Watch Tiger Woods vs Phil Mickelson
After working out the details, the two parties have decided that the event will cost $19.99 to buy on Pay-Per-View and will be broadcast by Turner's B/R Live, AT&T's DIRECTV and AT&T U-verse. It can also be found on other cable, satellite and telco operators including Comcast, Charter, Cox, Verizon and Altice in the U.S. For our members in the UK the event should be broadcast through SKY. Live coverage of the pay-per-view will begin at 2 p.m. ET (7:00 PM in the UK). In addition, fans will not be able to attend the event as it has been closed off to sponsors and VIP's forcing everyone to watch the event from home.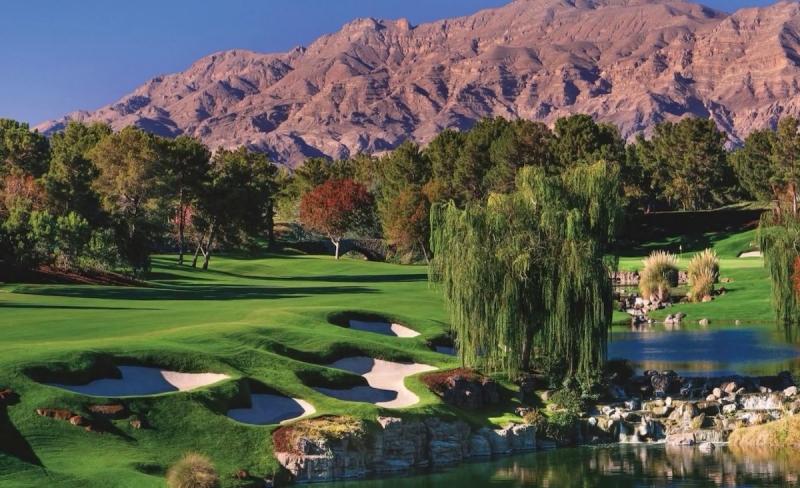 Whale Gaming Recommendations When in Las Vegas
Whether you find yourself in Las Vegas this Thanksgiving weekend for the Tiger vs Phil Match or are just looking to plan a trip to sin city, Whalegaming.com has partnered with MyRSVP to help you experience all that Las Vegas has to offer. My RSVP is a hospitality concierge service with a highly qualified team. They have over 24 years of experience, which can cater to all of your needs and desires. Las Vegas has so much to offer and My Rsvp allows you to enjoy every aspect of it! From experiencing the world's most popular DJs in the hottest Vegas nightclubs such as Hakkasan, Omnia and Jewel to eating at the top restaurants, SW Steakhouse, Nobu and Sinatra. MyRSVP makes getting a reservation at the best clubs, pools, and restaurants a breeze, they have taken away the hassle of planning and provide you with the ultimate Las Vegas VIP experience.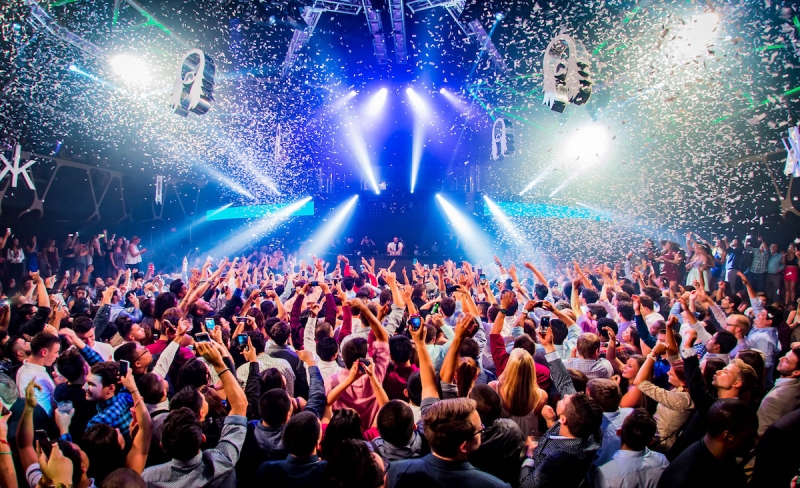 Whalegaming.com differentiates from other UK online betting websites by offering its members real-world hospitality benefits much like the comps you would receive in a high-end Las Vegas Casino, the only difference is our benefits are redeemable anywhere. Whale Gaming tries to offer unmatchable experiences, an example of which is tickets to see some of the most sought-after sporting events worldwide like the Tiger vs Phil Match. To hear more about the advantages of playing with Whale, please contact us at info@whaleglobal