The 147th Open at Carnoustie
WHALE Gambling Blog
by Benjamin Betit
About The Open
The oldest major in professional golf comes to Carnoustie, Scotland from July 15th to the 22nd. An exciting array of golfers plan to take on the Carnoustie Golf Links for a chance to hold up the Claret Jug and a place in golf history. Current champion, the American Jordan Spieth looks to add a second Open Championship to his resume while the number one ranked, Dustin Johnson, seeks his first. The Northern Ireland native, Rory Mcilroy is looking to jump back into his prime and collect his second Open Championship after missing the cut at the U.S. Open at Shinnecock Hills. The Open is renowned for its history of unpredictable weather that, each year, plays very much into the results the players. Throughout history, there have been multiple scenarios where rain and wind have had a direct effect on the leaderboard. This year, expect a similar outcome. Winds have previously reached up to 70 km in prior Open tournaments and rain is always probable at any point during the competition. For any avid golf fan, a trip to The Open is a must. The prestige of winning The Open Championship has been prevalent for almost 150 years. The links course at Carnoustie is labelled as one of the most difficult links courses, mostly because of the narrow fairways, thick rough, and bunker locations. The course at Carnoustie will test it's players' patience, ability, and knowledge, making it a perfect spectator destination for any fan of the sport. If you would like to get closer to the action of The Open and test your luck, apply for membership here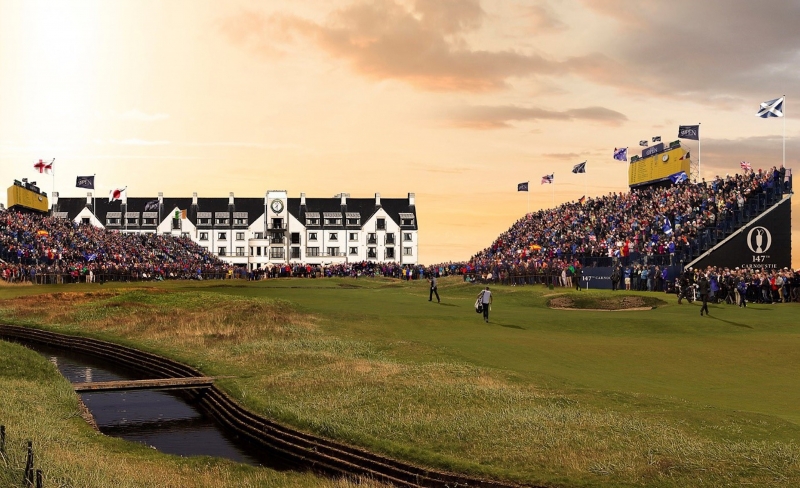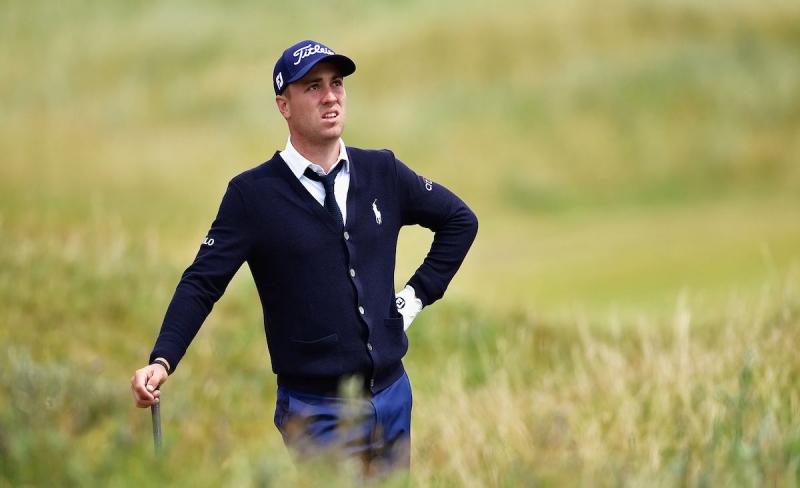 How to Watch The Open
Tickets are available online via The Open's website. Daily and weekly options are available online but are limited. Practice round tickets are also available from just ten pounds if you would like an extra sneak peek at what Carnoustie has to offer. Other forms of hospitality include club and benefit packages. Champions Club tickets begin at 450 pounds and consist of complimentary beer and wine, and made to order bistro snacks. For the most intimate viewing experience at The Open, The Claret Jug Pavilion will provide that and more. For 960 pounds, guests can enjoy a private table of four, a full a la carte lunch, complimentary bar, and views overlooking the final two holes. If you do not find yourself in the area during this year's Open, multiple other viewing options are available. Sky Sports will be broadcasting every day of play on television, and online viewing will be made available via BBC. In addition, live coverage is also available online at The Open's website. Whether you are in the area to experience The Open first hand, or not, be sure to check in on some of golf's oldest major.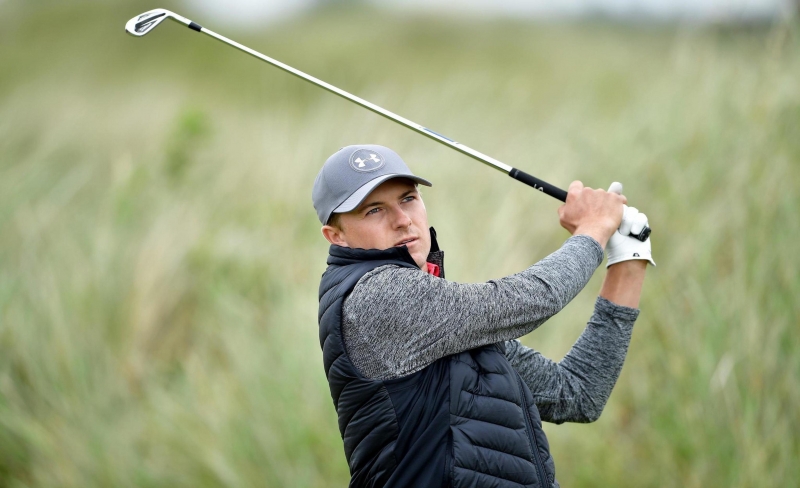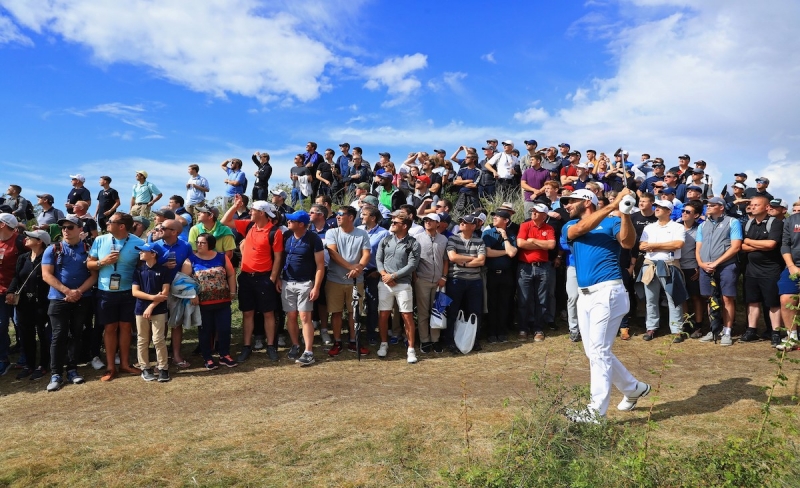 Things to do at The Open and in Carnoustie
The hospitality at The Open is superb. Golf fans inside the parameters of the Carnoustie will have access to large grandstands scattered all around the course, a spectator village area with large pillows for relaxing while watching the action on the big screen TV, an autograph zone, shopping locations for souvenirs, and much more. Food and drink are served throughout the venue along with television screens so you never have to miss any of the action while grabbing a bite to eat. The free golf lessons are also very popular among guests, including an HSBC Golf Zone where prizes are given out to fans. Outside of the course, Carnoustie offers alternate destinations and activities for those visiting. Located just a few miles outside of Carnoustie, The Barry Watermill is a popular family attraction. Built in the 18th Century and discontinued in 1982, the Barry Watermill is a great choice for those looking to catch up on some of the heritage that Scotland can offer. If you are looking to catch a drink after a day walking the course, The Craw's Nest is much closer to the town and offers a quaint environment for golf fans after a long day. For a more lively ambience, The Vault is a popular pub with live music, darts, and a great selection of beer.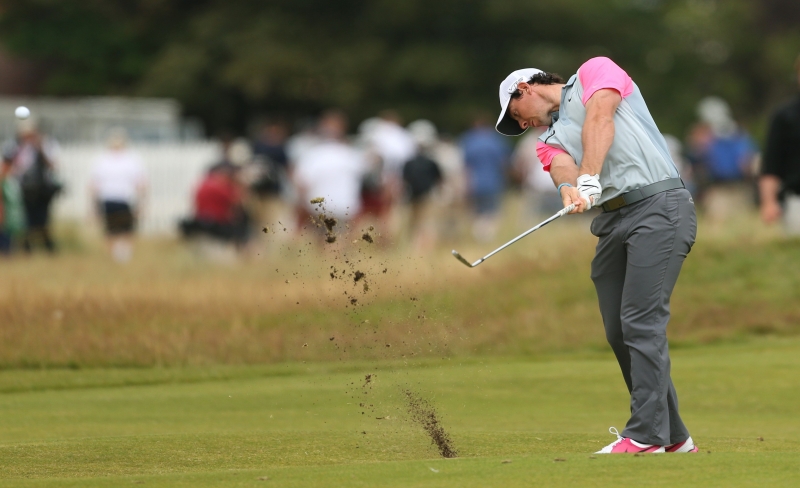 Whale Gaming's Predictions
After an impressive final round at the U.S. Open, Brooks Koepka has a lot of momentum heading into this next major tournament. The question to ask is whether or not he can handle the difficult layout of the course and the unpredictable weather. Rory Mcilroy is expected to perform favourably, but Justin Rose, Dustin Johnson, and Justin Thomas are who we have our eye on coming into July. Justin Thomas handled the pressure and conditions of The Open beautifully last year at Royal Birkdale, but it is uncertain if this type of performance can transfer to a different course. The English Justin Rose tied for tenth at Shinnecock Hills but we predict Rose to make a solid effort of adding an Open Championship on his name now that he is later in his career. Dustin Johnson is hard to bet against. Recently he has been performing phenomenally, and we expect the number one player in the world to make a run at his first ever Claret Jug.