Happy Thanksgiving From Whale
The passing of October brings the holiday season into full swing. The crisp fresh breeze in the air, busy streets and Christmas lights all throughout the city, but before we think about opening present and ringing in the new year, let's not forget about one of our American expats favorite holidays, Thanksgiving. This is a time of gathering with friends and family to give thanks for all we have in life. To be able to break bread with our favorite people and give thanks is one of the best times of the year and most Americans feel the same way. With Thanksgiving, come many traditions and each family has their own, whether it be cracking the wishbone, watching the Macy's Thanksgiving Day Parade or even playing a game of touch football in the park, this is a time of bonding with loved ones, eating some great food and enjoying all the holiday season has to offer. So if you weren't able to make it home or are just feeling a bit homesick this Thanksgiving, don't worry, Whale Gaming has you covered. Whale will be giving you this year's top locations to celebrate Thanksgiving London style.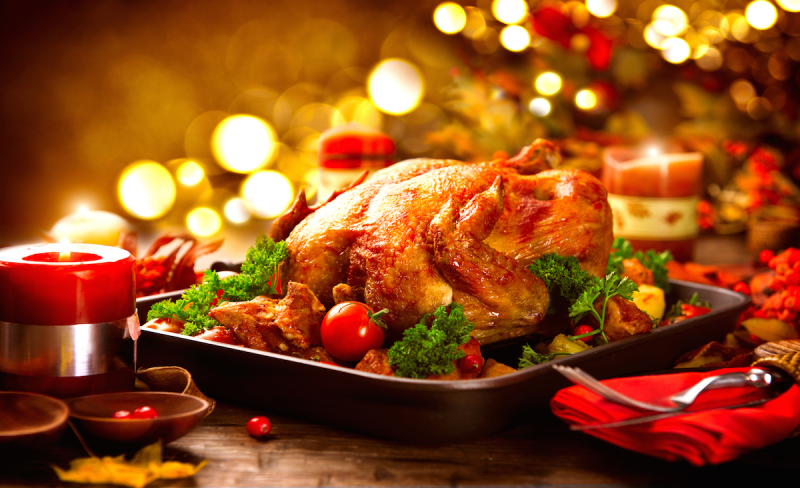 Restaurants Serving Up a Thanksgiving Feast
Kicking off our list of London's best Thanksgiving restaurants is Balthazar. Balthazar is serving up an all-American Thanksgiving feast. The Thanksgiving Lunch & Dinner Set Menu is £55 per person and includes spiced butternut squash soup, winter kale salad, traditional roast turkey with all the trimmings, and of course, a compulsory pecan or pumpkin dessert. You can also order sharing pies from £10, which serve 6-8 people to finish off your at-home celebration. Balthazar was born and raised in New York City, so Thanksgiving dinner at Balthazar London should transport you back to the States. The restaurant is located on 4-6 Russell Street in Covent Gardens.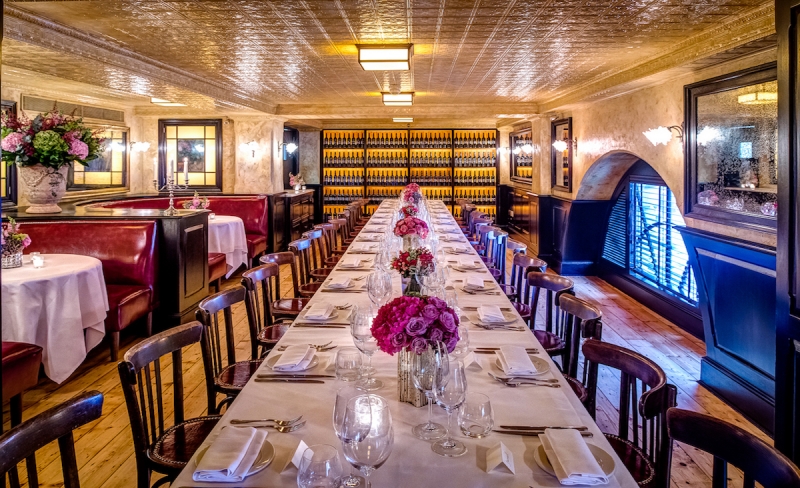 Moving right along with our Whale recommendation list on where to celebrate Thanksgiving is CUT at 45 Park Lane. This year Thanksgiving at CUT comes with both a special afternoon tea and a three-course feast. California born executive chef David McIntyre has used his roots to give the classic British afternoon tea an American twist think maple and bacon macaroons, graham cracker s'mores and wild mushroom tart with black truffle. Meanwhile, the three-course Thanksgiving dinner offers festive favorites such as roasted squash soup with chanterelle mushrooms, roast turkey with wild mushroom stuffing and the signature pumpkin cheesecake with crushed oats and candied ginger ice cream. Thanksgiving CUT cakes & Tea is priced at £55 per person and the three-course Thanksgiving Dinner starts at £110 per person. Next on our list is Is Gordon Ramsay's Bread Street Kitchen in St Pauls. This Year Gordon Ramsay is serving a special Thanksgiving menu, with dishes such as wagyu meatballs, polenta croutons and basil to start, confit turkey leg with cornbread for main and pumpkin pie with cinnamon ice cream, peanut butter parfait or chocolate lava cake to finish. This delicious three-course meal comes out to £50 per person with a wine pairing starting at £30. Last but certainly not least, The 108 Brasserie in Marylebone is serving a menu of traditional American dishes. Guests can choose from a two-course and three-course option, and dishes include stuffed squash with quinoa, spinach and pine nuts with wild mushroom sauce, a grilled fillet of salmon with creamed sweetcorn and of course the traditional turkey with chestnut stuffing and all the trimmings. To finish, you can choose between a New York cheesecake, pumpkin or pecan pie. In addition, Special Thanksgiving Cocktails are also available. This Lovely Traditional Thanksgiving dinner comes out to £30 for two courses and £40 for Three.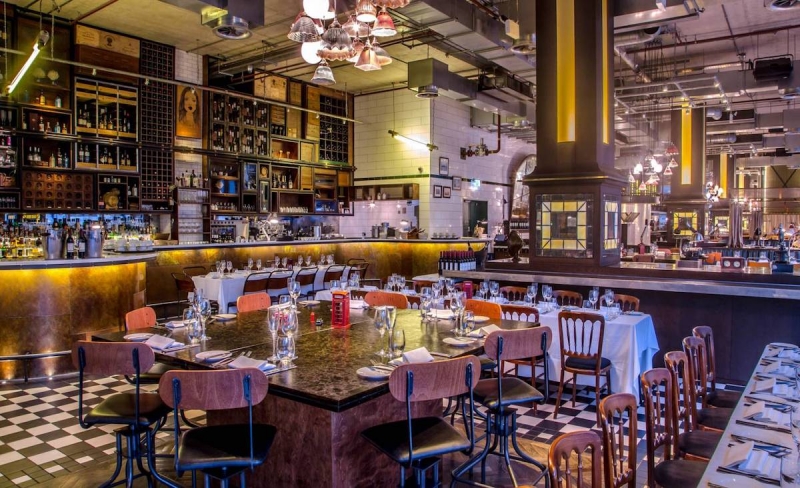 Recommended Bars to Cap of The night
For some of you the best part about Thanksgiving is the traditional turkey feast, but for those imbibers out there, visiting the best American themed bars in London will do just as well. Nola located on 68 Rivington Street in Shoreditch is a Louisiana themed bar where you can expect the very best bits of New Orleans, with plenty of Bourbon, jazz and knockout cocktails. The bar team will celebrate Turkey Day with a special Thanksgiving Keepsake cocktail, made from a combination of cranberry-infused Maker's Mark Bourbon, Noix Saint Jean Walnut Wine, Farigoule Thyme Liqueur, lemon juice, and Angostura bitters. So if you find yourself looking for a nightcap in East London this Thanksgiving Nola is the place for you. Next on our Thanksgiving nightcap list is Big Easy with locations in Chelsea, Covent Gardens and most recently Canary Wharf. Any of these locations will give you a thanksgiving to remember, but if you're looking for cocktails, The Shelter Bar at Covent Gardens is your best bet for a turkey day tipple. Menu classics include the Smoking Barrel, containing Mount Gay Black Barrel, lemon, honey, and ginger syrup, a Bruichladdich Octomore mist and Southern Rose, a concoction of Absolut, St Germain, Rose liqueur, lime, and cucumber. Furthermore, there will also be a Wild Turkey Bourbon special on offer this Thanksgiving. Lastly, The American Bar at the Savoy is the gold standard of American bars in London. Widely regarded as one of the best hotel bars in the world, and dripping in cocktail history, there's nowhere sweeter to sip on a cocktail. So order a drink, make yourself comfortable, take in the live jazz and immerse yourself in the world of retro glamour. Whichever way you choose to spend your Thanksgiving this year, just make sure to enjoy it with the people you love and have a Happy Thanksgiving from all of us at Whale Gaming!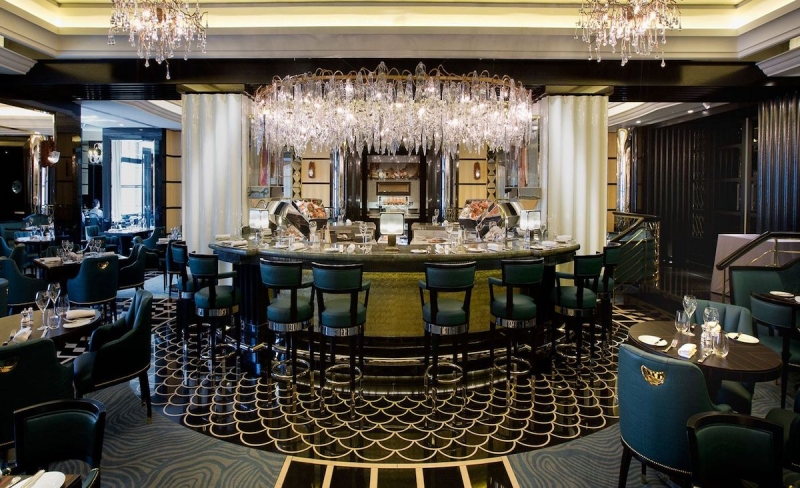 Whalegaming.com differentiates from other UK online betting websites by offering its members real-world hospitality benefits much like the comps you would receive in a high-end Las Vegas Casino, the only difference is our benefits are redeemable anywhere. Whale Gaming tries to offer unmatchable experiences, to hear more about the advantages of playing with Whale, please contact us at info@whaleglobal