Discover a Summer in Spain
Home of beautiful scenery, diverse people, fantastic nightlife, and delicious food comes to Spain. A place where deserts, beaches, pastures, and mountains fit together to give tourists an all-inclusive vacation. Here at Whale we will offer up some of our favourite places to stay, party, and dine in three of the most beautiful and sought-after Spanish vacation spots. In the summer, Spain enters its high season. If you plan to travel during the gorgeous and hot summer time, be advised that rates and hotel prices are expected to rise. Travelling to Spain is not too difficult at all, that being a plane to Barcelona is only about 2 ½ hours from London. Getting to the stunning Palma de Mallorca or Ibiza may be more challenging because of their location in the Balearic Sea. Ibiza and Palma de Mallorca both have international airports to lure guests into what the Spanish islands can offer. Reaching the islands is also very accessible by ferry or cruise ship. Barcelona, Mallorca, and Ibiza are full of energy and excitement. For anyone looking to discover more of Spain, be sure to check out these hot destinations. Whale offers hospitality benefits to its members, to apply for a Whale membership past experiences include various Spanish destinations. If you are interested in online wagering accompanied by real-world hospitality benefits, apply for membership here .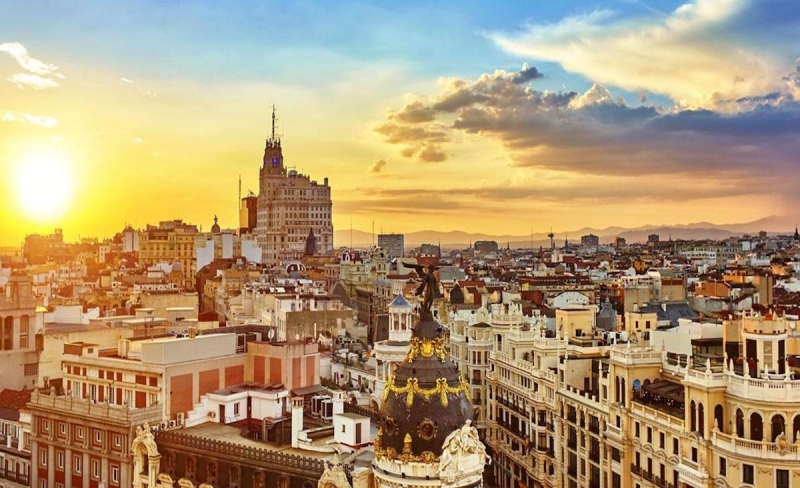 Whalegaming.com recommendations for Barcelona
The largest and capital city of Catalonia, Barcelona is an extremely popular vacation destination. Barcelona has hotel accommodation whether you are looking for something close to the shoreline or in the city. The W Hotel is a flashy place to spend your time in Barcelona. With a fantastic restaurant, rooftop bar, and pool area, the W Hotel is worth checking out even if you don't plan on booking a room. Rates start at about 329 euros per night but are expected to change depending on seasons. When travelling to Barcelona, trying the infamous Catalan dishes is a must. Osmosis delivers the perfect synergy between great tasting Catalan food and an incredible dining experience. The food is artistically prepared, service is top-notch, and the atmosphere is incredible. Although, with such a great experience comes a price to pay, so don't expect a cheap bill at Osmosis. Nightlife in Barcelona has been prominent for quite a while. One of the most sought after scenes is Opium Barcelona. Opium offers a unique style to its guests while also staging some of the biggest DJs around the world. Opium includes a club, a restaurant, cocktail bar, and a lounge. For a once and a lifetime nightlife experience, stop by Opium Barcelona.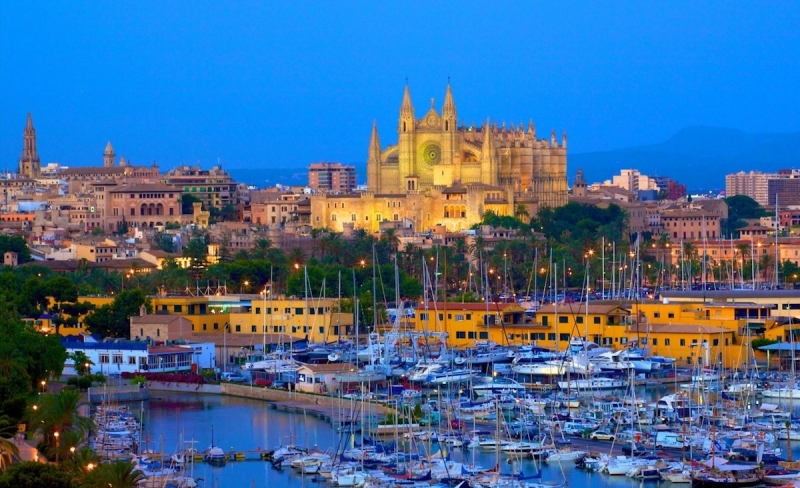 Whalegaming.com recommendations for Mallorca
Moving on to the islands east of Spain is Mallorca. Mallorca is a popular cruise ship destination, but visitors will travel by plane and ferry as well to see what Mallorca has to offer. Being a relatively small island, Mallorca does not have the same density of hotels as Barcelona. The Posada Terra Santa is a four-star hotel that sits on the western shore of the island. Included in your visit is a rooftop terrace and pool, spacious rooms, and free transportation to and from the airport. The Posada Terra is on the smaller side, but it allows for attentive service and a relaxing environment. Rates start at 295 euros for this beautiful hotel accommodation. Closer inland to the town is Marc Fosh, an international and Mediterranean based restaurant that is necessary for any visitor. Marc Fosh offers the best lunch in Mallorca, for about 40 euros guests are able to select five lunch plates of their choice. The service is also happy to pair your lunch with an exquisite bottle of wine. If you are looking to turn it up a notch in Mallorca, your best bet is the Chakra Bar. This destination is a moderately priced, stylish bar that offers some of the best cocktails in all of Mallorca. Whether you would rather sit at one of the many tables and relax, or get up and dance, the Chakra Bar is perfect for a night out in Mallorca.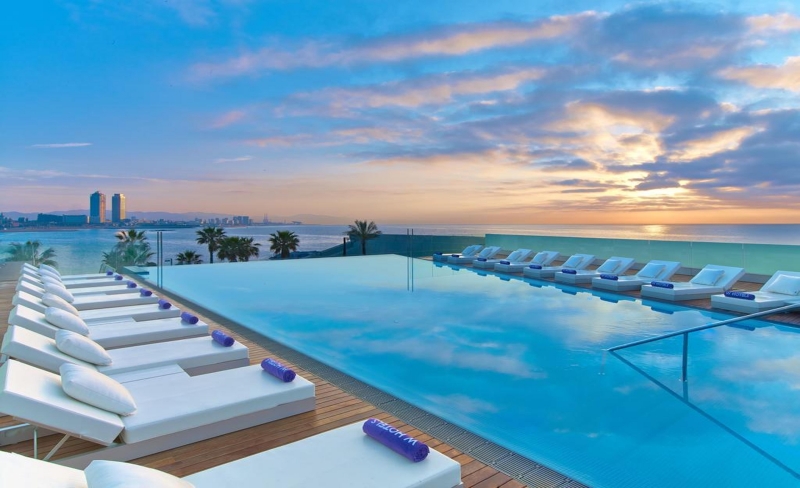 Whalegaming.com recommendations for Ibiza
About 150 kilometres east of Valencia comes the next Balearic island, Ibiza. Known for its upbeat nightlife and gorgeous shorelines, Ibiza is our next and final Spanish destination. Located off the San Antonio Bay on Ibiza's western coast is one of the most immaculate resorts, Residencial Bagamarí. Views over the San Antonio Bay, lush gardens, and an outdoor resort-style swimming pool all built around 3,000 square meters of lush gardens, Residencial Bagamarí is the real deal. Guests are able to book villas for their stay, each equipped with air-conditioning as well to fight the heat of the Balearic Islands. During your stay, be sure to experience some authentic Spanish tapas at 45 Millas. This restaurant is the definition of high class and is greatly recommended in and around Ibiza. The kitchen specializes in genuine Spanish dishes with a Mediterranean flare. Prices are on the upper end of the spectrum, but the experience of 45 Millas gives any guest a fantastic value. During the day, taking part in one of Ibiza's famous pool parties is a must.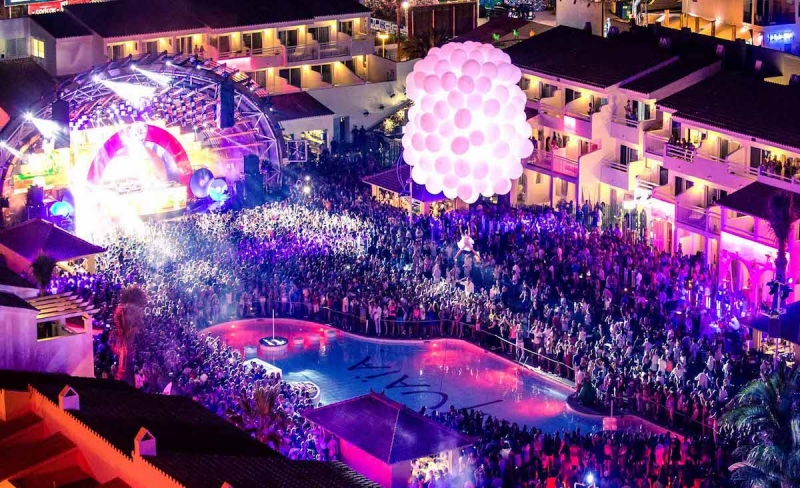 Ocean Beach is a favorite among all Ibiza-goers. Guests can either dance on the floor in front of the best DJs all of Spain has to offer, or enjoy a cocktail in one of their many sun beds or cabanas. Once the sun goes down Ocean Beach switches from a pool party to a nightlife experience like no other. When discovering Spain, Ibiza is an absolute necessity.