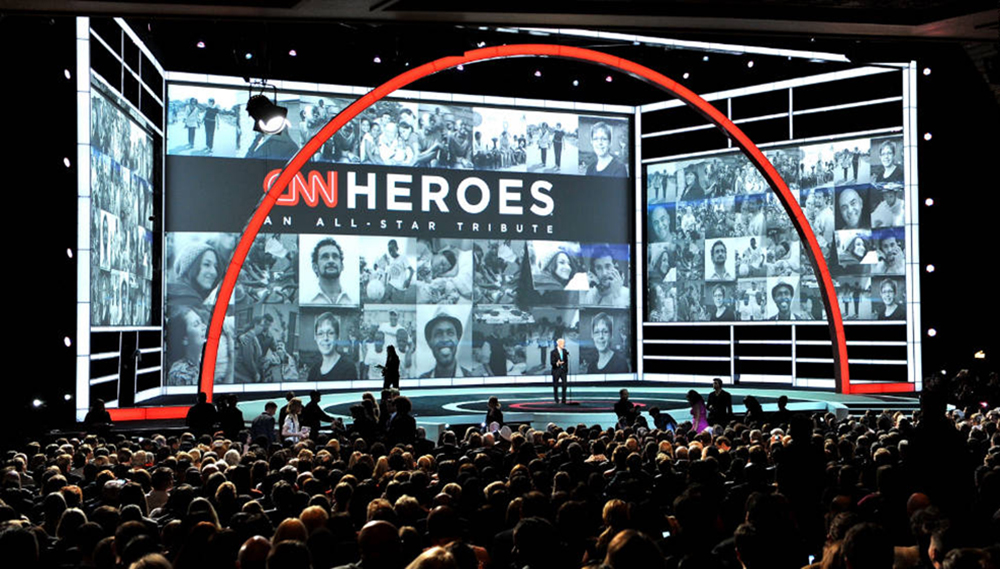 Now celebrating its ninth year, voting kicked off for the CNN's Heroes nominees on October 12. Honoring individuals who have made extraordinary contributions to help improve the lives of others, this year's honorees will be recognized at CNN Heroes: An All-Star Tribute, Sunday, December 6. Nominees were announced by Anderson Cooper on October 12, and followed a statement by Kelly Flynn, the creator and senior executive producer of the program: "In our ninth year, I am heartened to know the world hasn't run out of Heroes. We continue to be humbled by their work, and honored to be telling their stories."
The 2015 honorees include: Bhagwati Agrawal, whose organization, Sustainable Innovation has created a rainwater harvesting system that provides water to more than 10,000 people in six different villages in India; Maggie Doyne, who has donated her life's work to caring for and educating hundreds of children; Jody Farley-Berens, whose foundation Singleton Moms supports single mothers battling cancer; Sean Goblin's Warrior Hike organization, helps veterans connect with nature and process issues; Jim Withers, whose group, Operation Safety Net, brings medical care to the homeless in Pittsburgh; Rochelle Ripley, who provides healthcare and education opportunities to Lakota people in South Dakota; Monique Pool who works to rescue, rehabilitate, and release sloths and other animals to rainforests; Richard Joyner, who encourages healthy lifestyles for young people by growing 50,000 pounds of fresh food per year in North Carolina; and Daniel Ivankovich, who, alongside One Patient Global Health Initiative, has treated more than 100,000 un- or underinsured patients in Chicago.
While each nominee receives $10,000 for his or her work and free organizational training from the Annenberg Foundation, the CNN Hero of the Year will receive an additional $100,000 to further his or her work. The public can vote daily now through November 15. The award show will take place on Sunday, December 8 at New York City's American Museum of Natural History. To date, CNN has profiled more than 200 individuals.