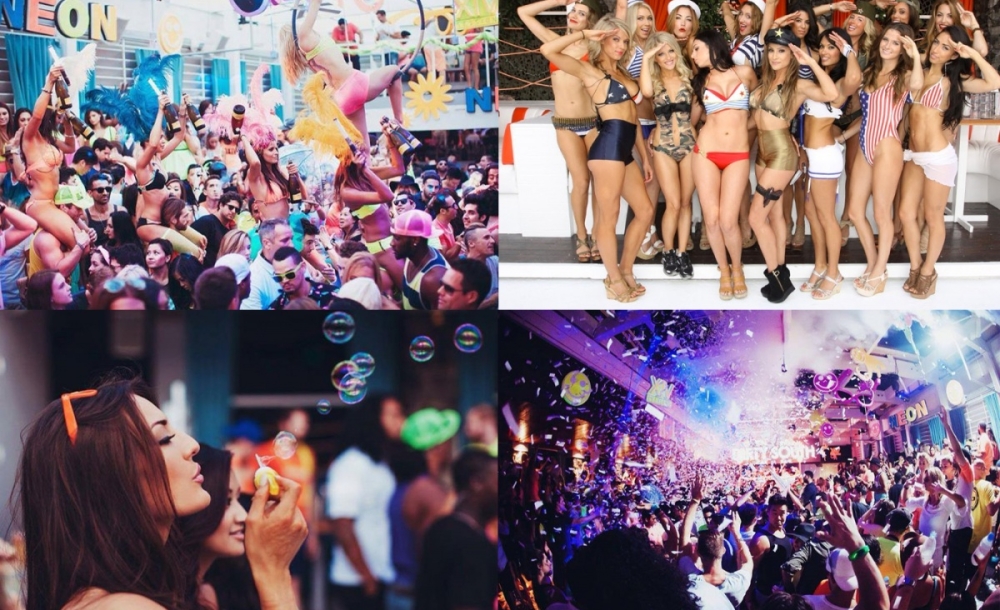 XIV Sessions, Los Angeles
Made famous for their "sensory overload of neon, confetti, CO2, electrifying music, beautiful people and the phrase 'save water, spray champagne,' XIV Sessions had become the dayclub destination in LA.
Spinning only the latest and greatest songs and artists, XIV embodies fun, excitement and tons of flair. There's no mistaking it, XIV is the place you go when you want to have a good time. And though the party kicks off every year during May, the XIV Sessions is no longer just a spring and summer affair; outside of the LA area, they've expanded to seasonal fall and winter parties in Las Vegas and Miami.
It's impossible to have a mediocre time at XIV Sessions. The dayclub was designed to make sure that every guest, every dancer and every party-goer has the time of their life – and will be back again for more.