Whale Insights : NBA Playoffs – Week 17
The 2019 NBA Playoffs are off and away with Giannis Antetokounmpo's Milwaukee Bucks and Stephen Curry's Golden State Warriors as favorites to meet in the NBA Finals this coming May. The missing link from this year's postseason is the absence of LeBron James. After departing Cleveland last off season for a contract with the Los Angeles Lakers, this is the first time LeBron has missed the playoffs since 2005. The opening games began on Saturday, April 13th, with two underdog victories that made it quite exciting. The Brooklyn Nets upset the Philadelphia 76ers by a score of 111-102, led by most improved player of the year candidate; D'Angelo Russell. The Orlando Magic also surprised many NBA fans after their victory against the Toronto Raptors with a last second shot from shooting guard D.J. Augustine to silence the home crowd. The third surprising upset was granted by the San Antonio Spurs after their visit to Denver against Jamal Murray and the Nuggets. Additionally, in the Western conference, the Golden State Warriors took game 1 against the Clippers. This is certainly a great start to the action for this year's NBA Playoffs.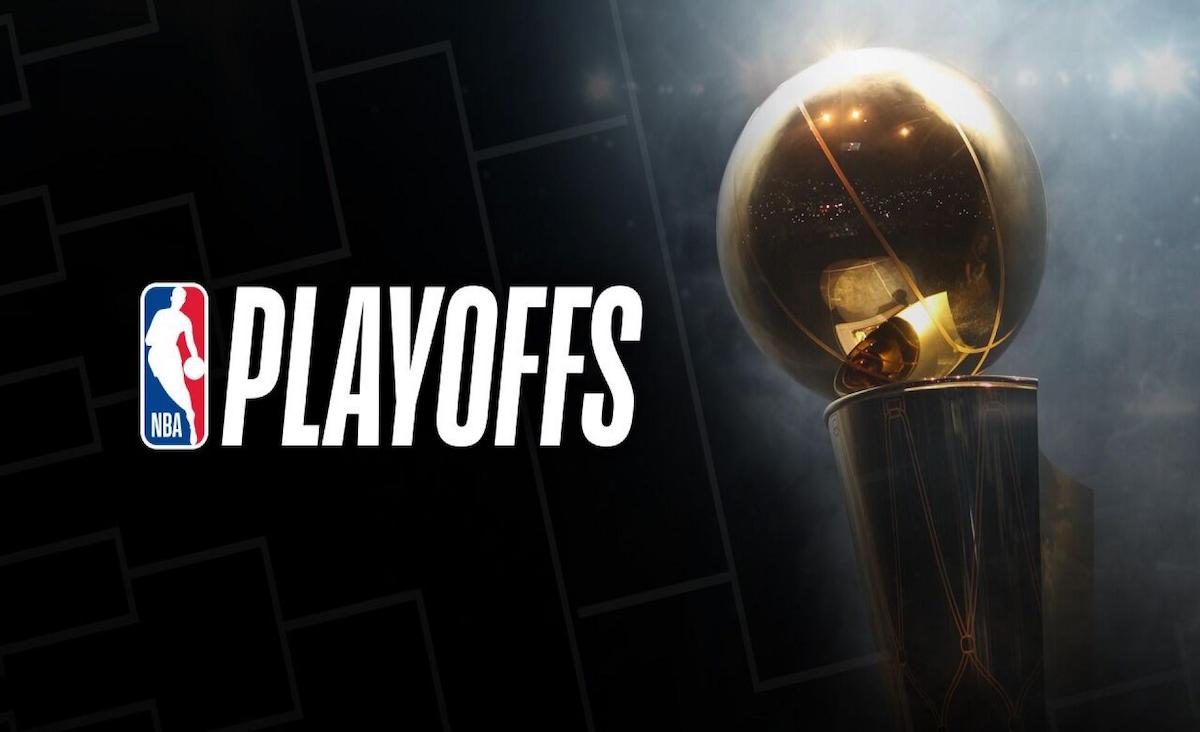 About Whale Gaming & Its Benefits
Whale Gaming is a members-only gaming community. Whale offers comprehensive pre-match and in-play markets across all major sporting and track events along with a full suite of popular casino, live dealer, slot and new age games.
Whale Gaming has eliminated the divide between virtual entertainment and real-world hospitality. Through our tailored membership experience, Whale as paired the ease and convenience of playing online with the enjoyment of "unique" real-world benefits, services and experiences. for more membership information contact info@whaleglobal.com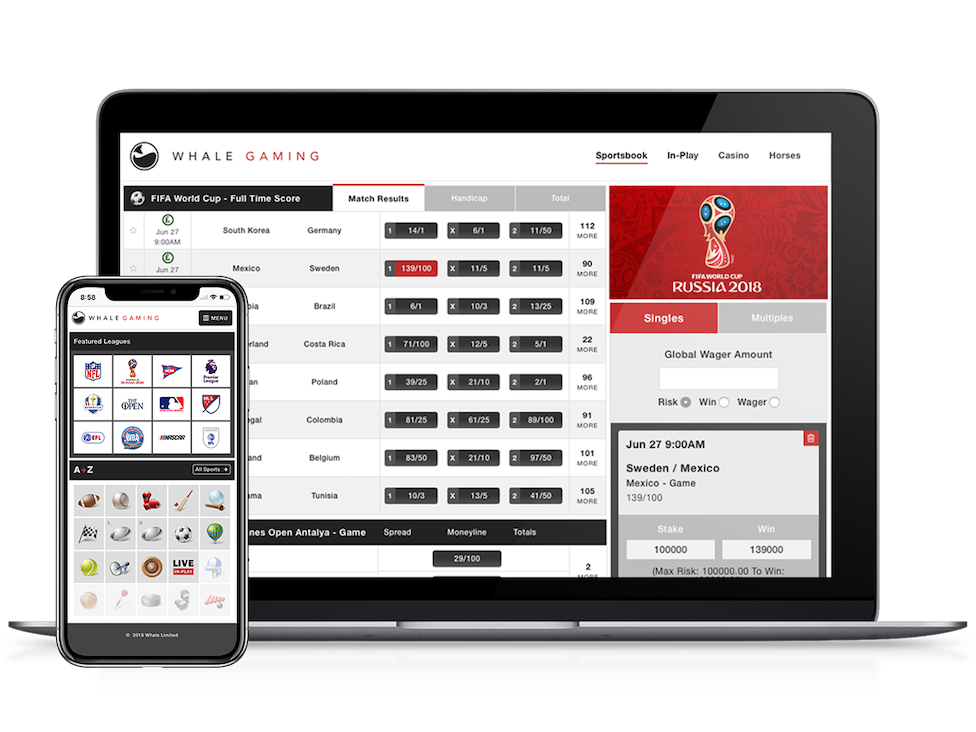 Recommended Games of Week 17
4/22 Houston at Utah: This Monday beginning at 10:30 EST James Harden and the Houston Rockets will be making a trip to Utah hoping to steal a win away. Houston, the 4 seed in the West, is led by the explosive offense of James Harden and stellar defense inside by Clint Capela. Harden has been a force this season, averaging an NBA best 36 points per game and top ten in assists with 7.5 per game. "The Beard" has been without a doubt one of the most exciting players to watch this season, which makes this game a must see. The Utah Jazz is looking to capitalize on their home court and slow down Harden's offensive game as much as possible in order to secure a win. After going down 2-0 in the series, this is a must win for the Jazz. Utah guard Donovan Mitchell, averaging just below 24 points per game, is looking for a big night in his young career against one of the NBA's best. Be sure to look out for Rudy Gobert, a previous defensive player of the year, to make a scene in Utah as he is sure to be a large part of slowing down Houston's offense. This matchup will begin at 10:30PM in Salt Lake City and will be televised nationally by TNT and streamed by NBA TV globally.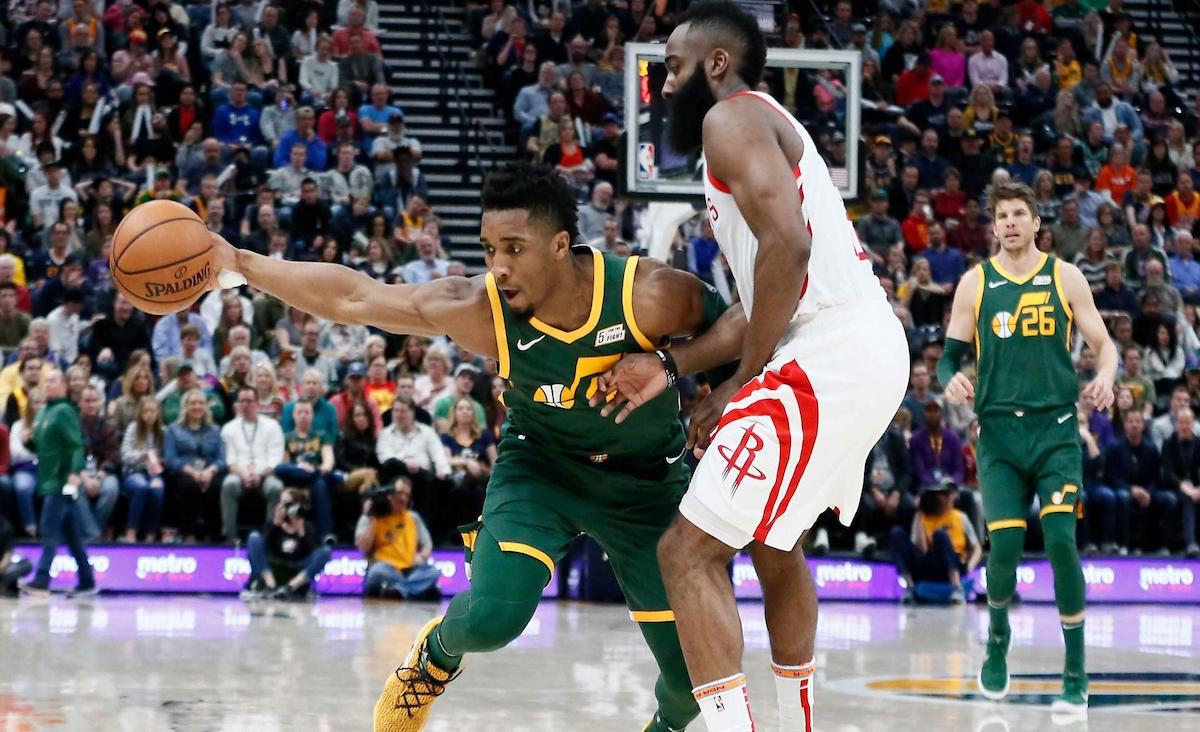 4/23 Brooklyn at Philadelphia: One of the hottest stories this season has brought is the rise of D'Angelo Russell. After being the second overall player to be drafted in 2015 to Los Angeles, Russell has made a statement after many doubted his ability to compete in the NBA after he was traded to Brooklyn in 2017. The 6'5 guard from Ohio State has now brought Brooklyn to the playoffs for the first time since the 2014-2015 season. The length of their post season presence is in jeopardy due to the Philadelphia 76ers. After taking game one in an impressive win at Philadelphia, the 76res have prevailed in the last three games taking a lead in the series 3-1. Joel Embiid, averaging more than 27 points per game, has dominated scoring in the paint this season so the question remains how the young Brooklyn team will be able to match up to the 7'2 Center from the University of Kansas. The favorite here has to be Philadelphia, the 76ers have won over 50 games this season and has been a consistent contender with any of the best teams in the NBA. With a commanding lead heading into Tuesday, Philadelphia is hoping to come up victorious in their home arena. Opening tip off is scheduled for 8PM if you are watching from the United States and can be viewed on NBA TV and TNT.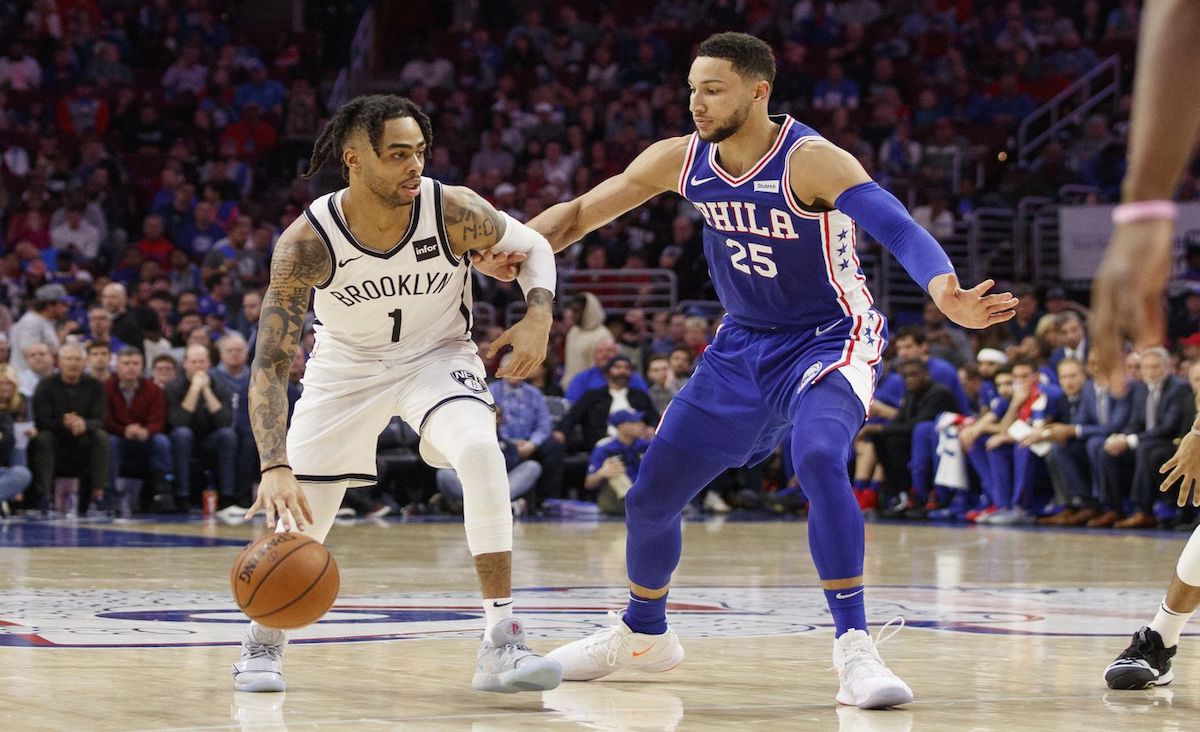 4/24 LA at Golden State : Golden State has been drawing much of the attention this postseason. Stephen Curry, Klay Thompson, and Kevin Durant headline the favorite team to win it all this year. The Warriors are leading the league in assists per game (29.4) and second in the NBA in scoring with 117.7 points per game. This intra-state matchup began with emotions rising in game one. Golden State's Kevin Durant and Los Angeles' Patrick Beverly were both ejected in the fourth quarter following a series of exchanged words and shoving one another. LA took game two after coming back down 31 points, which is the biggest comeback in NBA playoff history. Game three in Los Angeles was controlled by Kevin Durant and Stephen Curry combining for 59 points in a 132-105 victory for the Warriors. The rest of this series is poised to be a heated matchup, which makes watching one of the NBA's best teams that much more exciting. Look for Clippers guard Lou Williams to make a big impact if LA is going to pull off the upset. Williams is averaging 20 points per game and over 5 assists per game as well, both statistics leading the team. This "chippy" matchup makes this one of our recommended games of the week to look out for.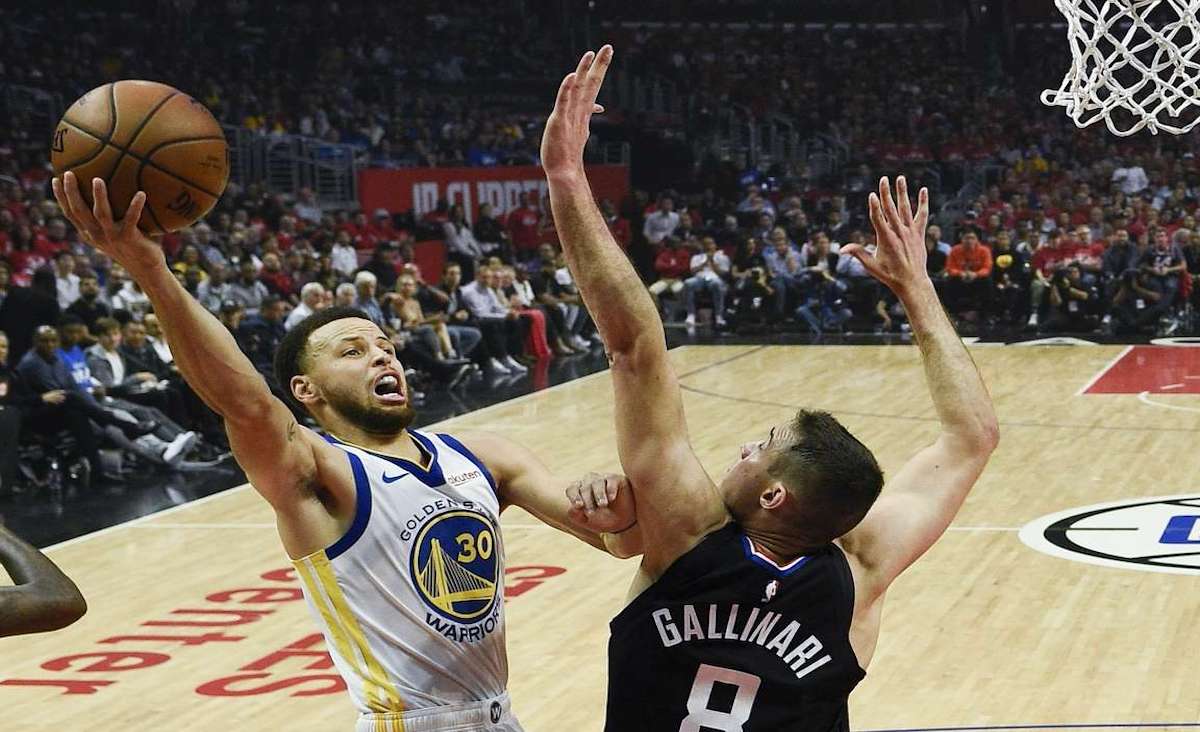 Remaining Games of Week 17
Other key matchups this week include Oklahoma City at Portland, Orlando at Toronto, and Indiana at Boston, and San Antonio at Denver. After this week much of the second round matchups will be set to keep the NBA playoff action rolling. Orlando has been playing well this series, despite losing in a close game to Toronto on April 19th. Toronto's success is driven from the impressive rise of Pascal Siakam, who is averaging around 24 points per game this series. In the Western Conference, look for a Golden State and Houston matchup in the semifinals. Golden State has been a consistent contender in the Western Conference finals and are not expected to have their season end short. Also in the west, Portland and Denver is our predicted matchup. With San Antonio losing much of their franchise players, it should be a struggle to keep up with a Denver Nuggets team that had a very successful regular season. Over in the Eastern Conference, the 1 seed Milwaukee Bucks have an advantage over the Detroit Pistons, if played out right, we should see them in the semifinals against the Boston Celtics after their series with Indiana. The final predicted semifinal matchup in the East is Philadelphia and Toronto. Although the Orlando Magic are running with Toronto this series, I believe that Toronto will prevail and find the 76ers in the semifinals.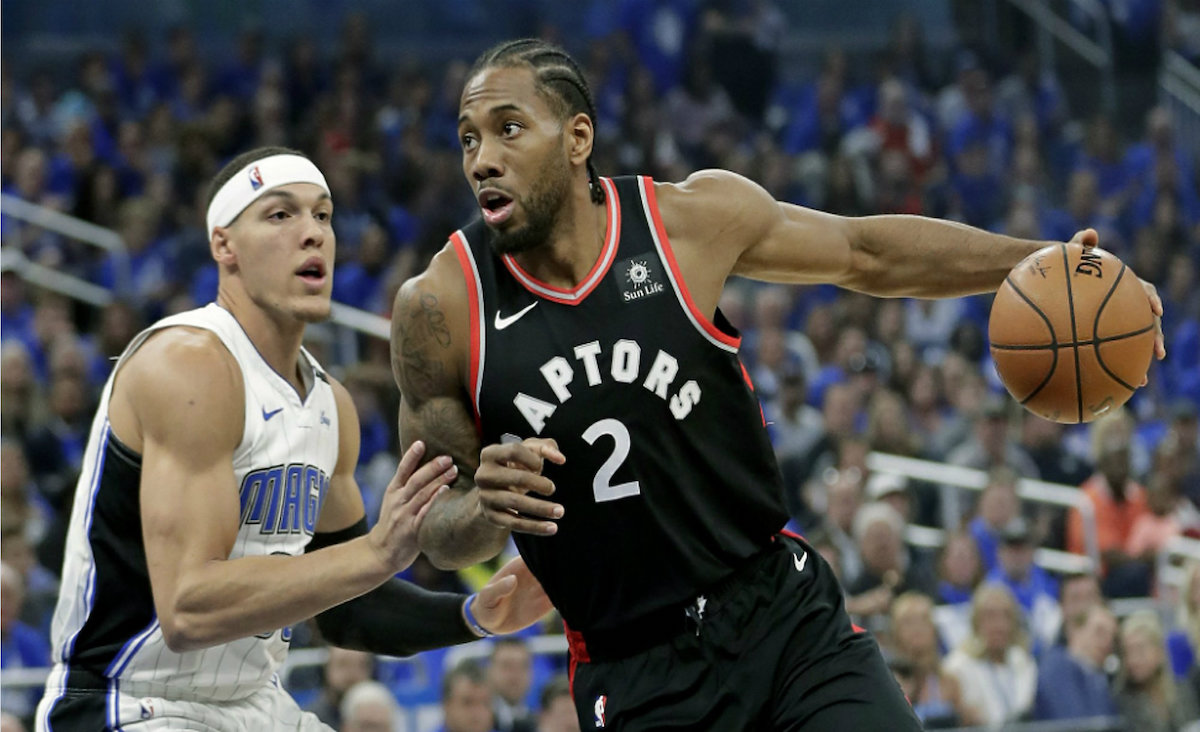 Whale differentiates from other UK online betting websites by offering its members real-world hospitality benefits much like the comps you would receive in a high-end Las Vegas Casino, the only difference is our benefits are redeemable anywhere. Whale tries to offer unmatchable experiences such as access to sporting events like NBA tickets and everything around it from hotel experiences, the after parties and food and beverage. To hear more about the advantages of playing with Whale, please contact us at info@whaleglobal.com