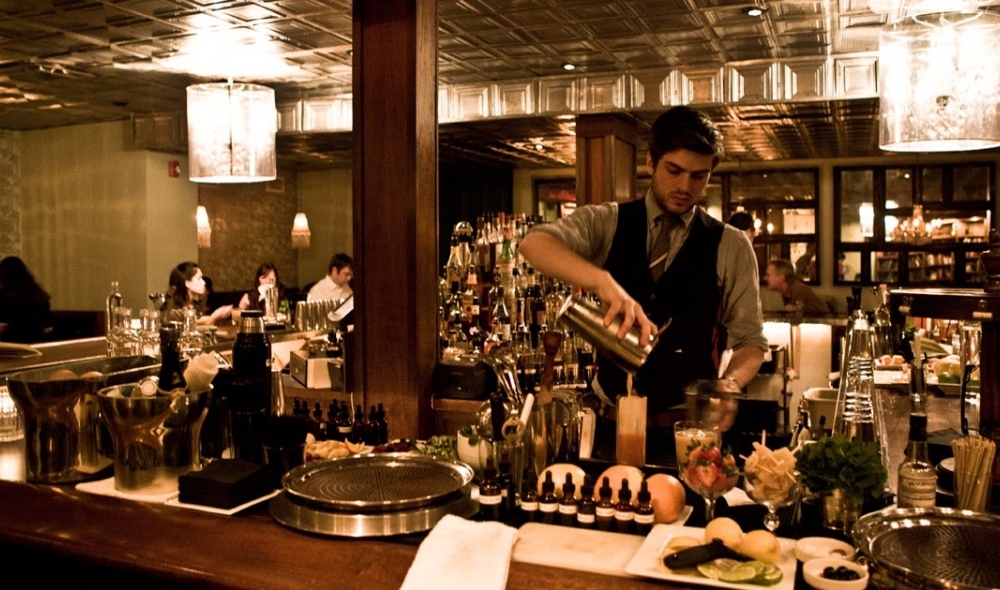 Tucked away on Division Street, the Gatsby-inspired 30-stool bar known as The Pattern House has invaded the southern city and taken its place as the hush-hush go-to for locals in search of a well-stirred drink.
Open 5 pm until 3 pm Tuesday through Sunday, the brand new speakeasy-style artisanal cocktail bar has reinvented just about everything Nashville natives know about stiff drinks. With an amalgamation of old school and novel drinks mixed with fresh-made cordials and homemade herbs, Max and Ben Goldberg were able to carve out a space in the Ole Opry City that invokes the bespoke era, where names like Capone reigned supreme.
Fifty cocktails make up the paper-pressed menu with 20 classics and 30 signature drinks designed by Toby Maloney. Grouped by spirit, the menu is split by gin, vodka, cordials, bourbon and so on.
Because the staff is so generous with their liquor pours, there's a plentiful food menu to make sure you make it home in one piece. From ork sliders to mini meatloaf sandwiches, The Patterson House has a little bit of everything to satisfy every palate.