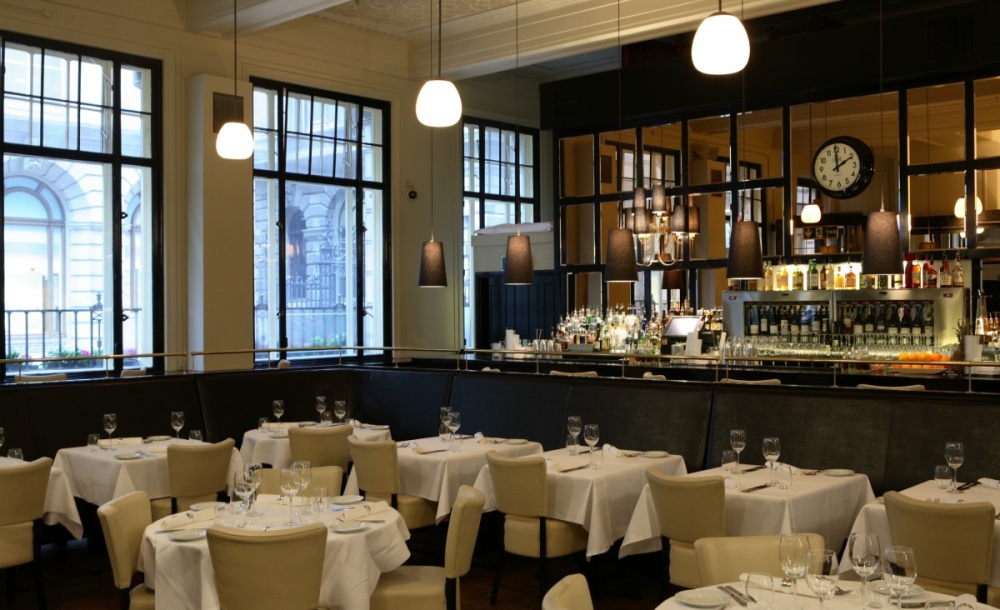 Winner of Open Table's "Diner's Choice" award in 2012, London's local hotspot, The Mercer, is home to some of the most superb British food available in the UK. Nestled just blocks away from the River Thames in the financial district, The Mercer has made a name for itself offering patrons contemporary and classic British dishes from locally sourced British produce.
The building that was once a bank now houses The Mercer, making for a wonderfully historic building with soft, intimate lighting and generous seating. In addition to a festive menu (with dishes like Slow-braised Venison Shank, The Mercer Pie and the Calf's Liver), The Mercer also features an expertly-selected array of 400 wines, 32 of whom are served by the glass and carafe. While the food is certainly upscale, prices keep a variety of guests coming back.
The Mercer Bar is open Monday through Friday from 11 am until 11 pm, and breakfast is served during the week from 7:30 am until 10:30 am. Lunch hours are noon until 3 pm and dinner is served from 5:30 until 9:30 pm. Saturdays and Sundays at The Mercer are reserved for private hire.