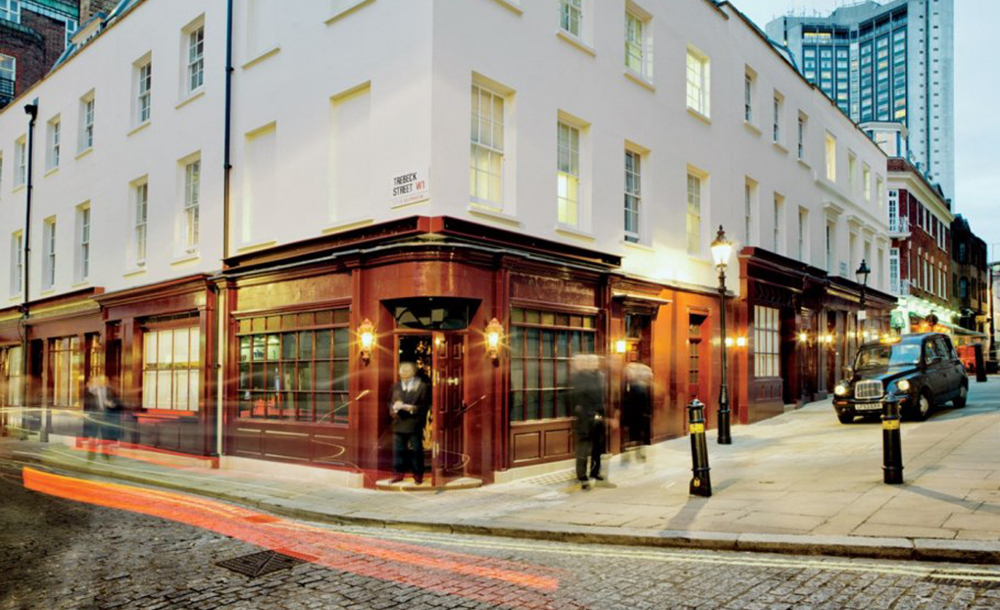 5 Hertford Street, a private members-only establishment, is the Mayfair district's latest red-hot locale. It's beloved by locals and visitors alike as the premiere club for society's rich and famous. 5 Hertford Street have become the London standout that brings A-listers, celebrities, debutants and billionaires together to blow off steam.
Out in front, 5 Hertford Street is unsuspecting and unbelievably plain. There's nothing striking about the complex, with its aged wooden doors and diming street lights; but that's the way they likes it: Nothing fancy, nothing over the top, nothing that says this is the home of the UK's rich and powerful. Inside, the club is homey and well decorated, overrun with velvet accents, antique and dim lighting, and vintage fabrics.
Full membership to the club and to Loulou's (which offers a junior membership to those under 30) is only awarded after a Proposer and Seconder writes a letter (or email) to request a membership form. Think of it as a letter of recommendation, but one that gains you access to the nightclub everyone's dying to get into. A completed application can be sent in with letters of support from both the Proposer and Seconder.