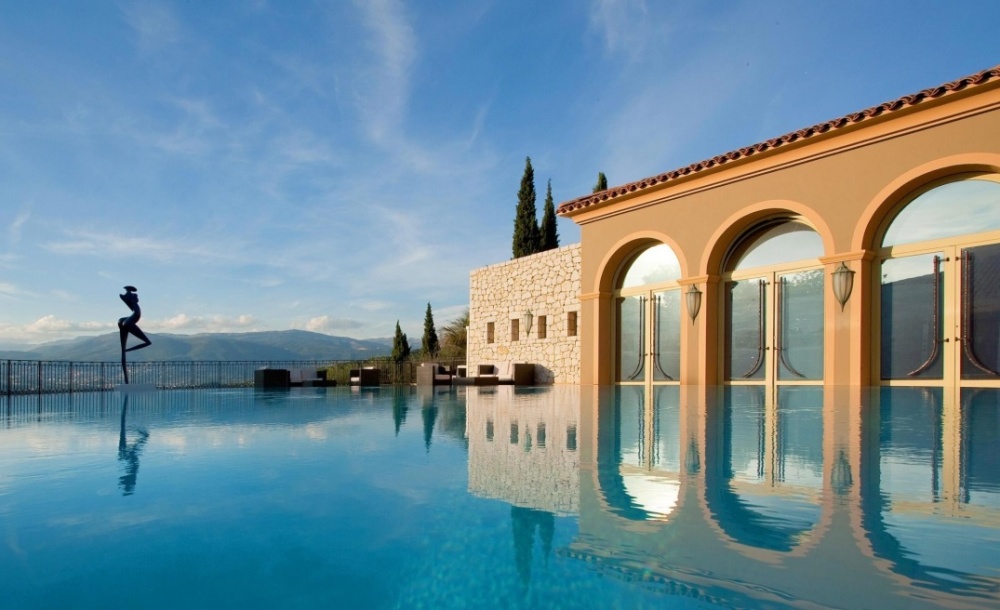 Where To Stay In the South of France
Americans, Europeans, and scholars alike all understand the importance of the French Riviera. First introduced to foreigners through the pages of Fitzgerald's breathtaking, iconic masterpieces, the French have long held the secret to a stunning summer respite. Just as the Cote d'Azur becomes an international destination, so have its hotels.
Bon Vivant Travel put together a guide on where to stay in the South of France, and, as promised, the list is full of fashion, matchless views, and endless surf and sea. Les Mas Candille, in Mougin, kicks off the list, with 39 rooms and seven suites. Less than half an hour from Cannes and Nice, the converted 18th century farmhouse offers guests a Michelin-starred restaurant and outdoor pool and spa. Colombe d'Or, the 1920 café bar and terrace that was once a temporary haunt of Picasso, Matisse, and countless other famous artists, now boasts 13 rooms, 12 suites, pool, and incredible original artwork of the century's most prominent fixtures.
It wouldn't be a list without mention of the Cap d'Antibes Beach Hotel, the modern, 27-room fixture now infamous for its stunning beachfront scene. The Hotel Metropole Monaco, located right off the main gardens of Monte Carlo, boasts a poolside setting designed by Karl Lagerfeld, two Michelin-starred restaurants courtesy of Joel Robuchon, and an ornate interior dating back to the Belle Epoque period.