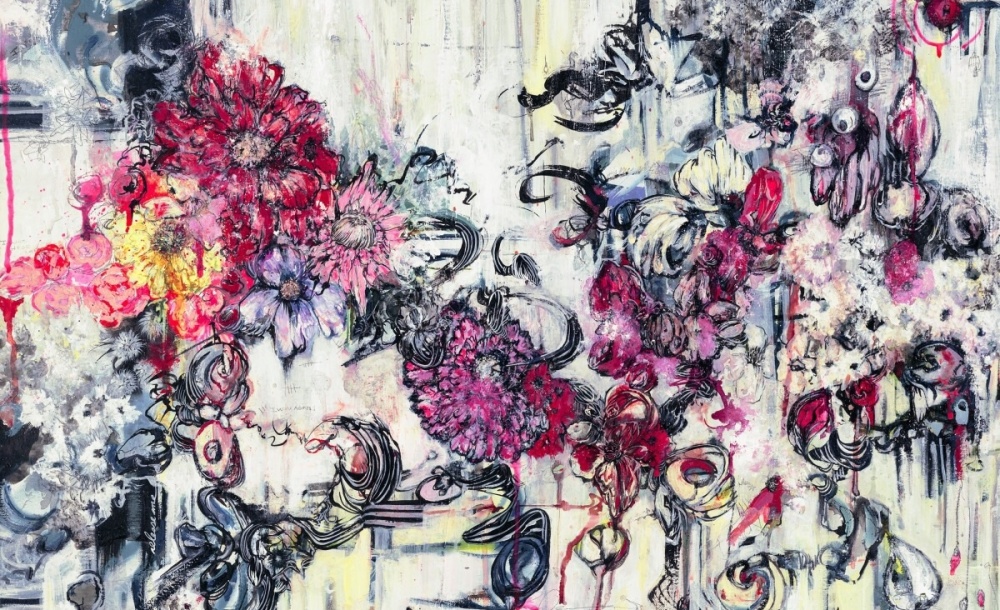 Wallflower by Antoinette Wysocki at Blank Space
After successful exhibitions in New York, London, Dubai, San Francisco, and Hong Kong, Antoinette Wysocki will debut her solo Wallflower works at the all-new BLANK SPACE gallery. Focusing on her meditations around nature and its inherent language, and pulling inspiration from her early years just starting out as an artist, Wysocki reveals the enchanting intricacies of nature's ongoing symphony of colors and harmonies.
In a press release for the upcoming show, Wysocki says, "Like a single flower demands our attention, the process within these pieces tell a similar story that await to be picked and adorned." On exhibit from July 23 through August 28, Wysocki's romanticized paintings feature a plethora of mediums: acrylic, ink, charcoal, pencil, watercolor, and gauche. Her work – past and current – pays homage to the pop-culture world surrounding her as well as classical paintings belonging to decades past.