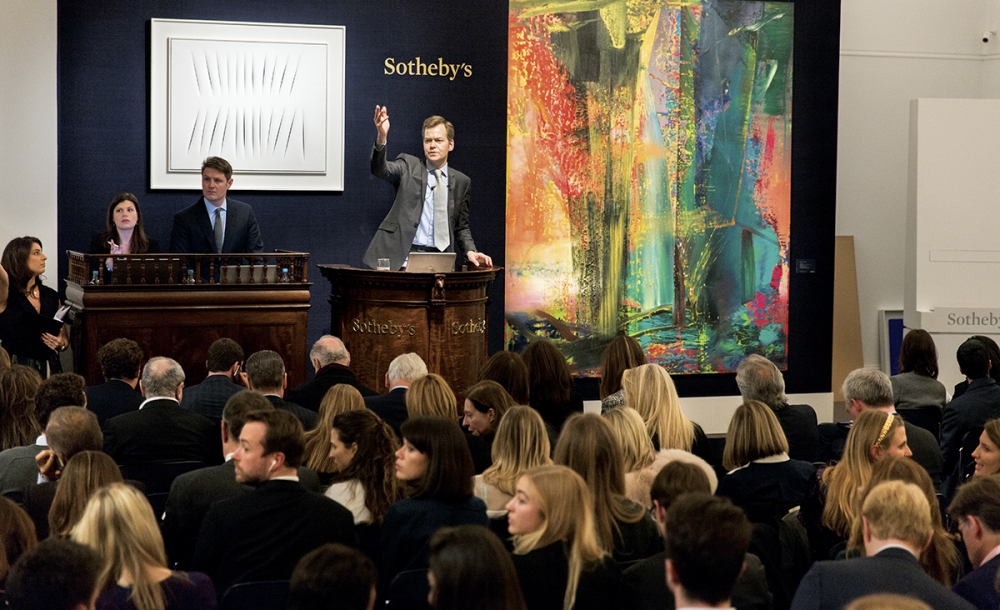 The Top 100 Collectible Living Artists
Based on five years' worth of auction sale data collected by artnet's Auction Price Database, the leading online resource for buying, selling, and researching, artnet put together a list of the 100 most collectible living artists in the world. The data is updated yearly, so buyers, sellers, and art enthusiasts get most up-to-date, current, and precise information. The list was compiled by two sets of data. The first set, according to artnet, "presents the highest-selling individual lots of living artists" and includes names like Cady Noland, Jeff Koons, Gerhard Richter, Christopher Wool, Zhang Xiaogang, David Hammons, and more. The second set of data shows the "top 100 living artists based on the total value of secondary market sales from January 2011 through mid-May 2016." By ranking the artists according to the total value of works sold, the list includes Cindy Sherman, Yayoi Kusama, Julie Mehretu, Vija Celmins, and dozens of others.
Unsurprisingly, Koons tops the list, amassing just about $59.5 million, while Gerhard Richter is tight on the artist's heels with $46.3 million. All of the notable names one would expect appear on the list, but it's the debut of artists like Bruce Nauman, artnet notes, Chung Sang-Hwa, and Wang Huaiging that add flair, personality, and excitement to the 100-name list.