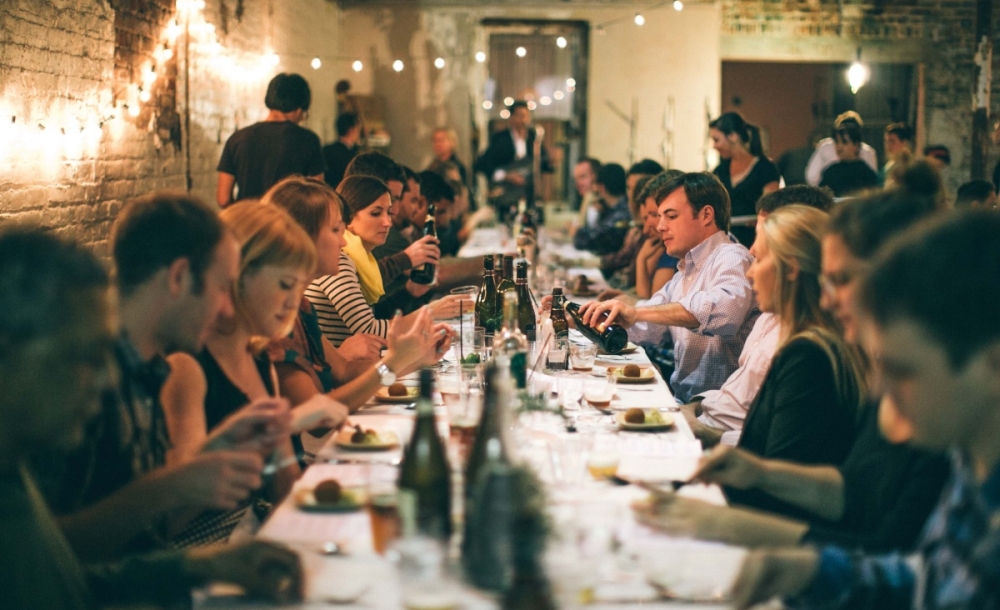 The Patrón Secret Dining Society
Tucked away under lock, key and word of mouth, is the Patrón Secret Dining Society, an invitation-only fete that celebrates culinary mastery and local mixology. The entire affair feels ripped from the pages of a Clue game.
Only 30 to 50 guests are invited to attend the city-by-city events, and gaining access, by way of invitation, does not come without its challenges.
Media are selectively invited; in the hopes that the entire night will be so intoxicating and secretive they'll want to share their experiences (and unsurprisingly, they always do), and community members are put through the painstaking challenge of answering a riddle correctly. After the cognitive workout, if they've answered correctly, Patrón gently reminds them to RSVP immediately – and then there's radio silence.
Details on the event locale, the chefs and the mixologists are mum. As the event approaches, day-of details are sent to guests and media as clues, written as cryptically as possible to avoid any detection.
In New York, the Secret Society Dinner featured Top Chef Masters' Marcus Samuelsson at the Fletcher-Sinclair Mansion. Miami featured James Beard Award winner Michelle Bernstein at the Spanish Monastery and in St. Louis, John Galliano prepped an intimate meal at Busch Stadium.
In Austin, the event was held at the ranch home of John Paul DeJoria, founder of both Patrón and Paul Mitchell products. DeJoria is also a self-made billionaire and Austin resident, which made the whole ordeal just a touch more local. On the ranch, Ned and Jodi Elliott of Austin's very own Foreign & Domestic deliciously exacted dishes while Bar Master Larry Miller from Péché prepared the drinks.
Which city is next? That remains a mystery — even to the tequila brand.