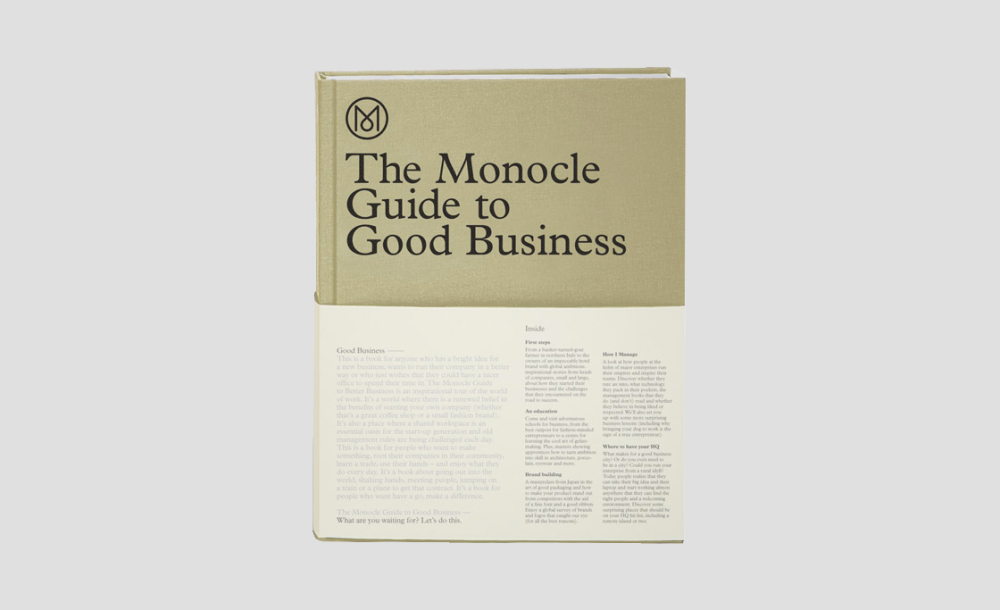 The Monocle Guide to Good Business
Monocle's second book is more than just a coffee table accessory, The Monocle Guide to Good Business is the book for business leaders, entrepreneurs, start-up companies and established businesses in need of fresh ideas.
But the 300-page Guide to Good Business isn't just a collection of recycled, outdated advice. In true Monocle fashion, the book is about not just doing things like buying pens and running an office, but doing them well. It features original photography, illustrations and sage advice that's applicable in the real world.
Published by Gestalten, the book ships in early September and is available for preorder through Monocle's website.