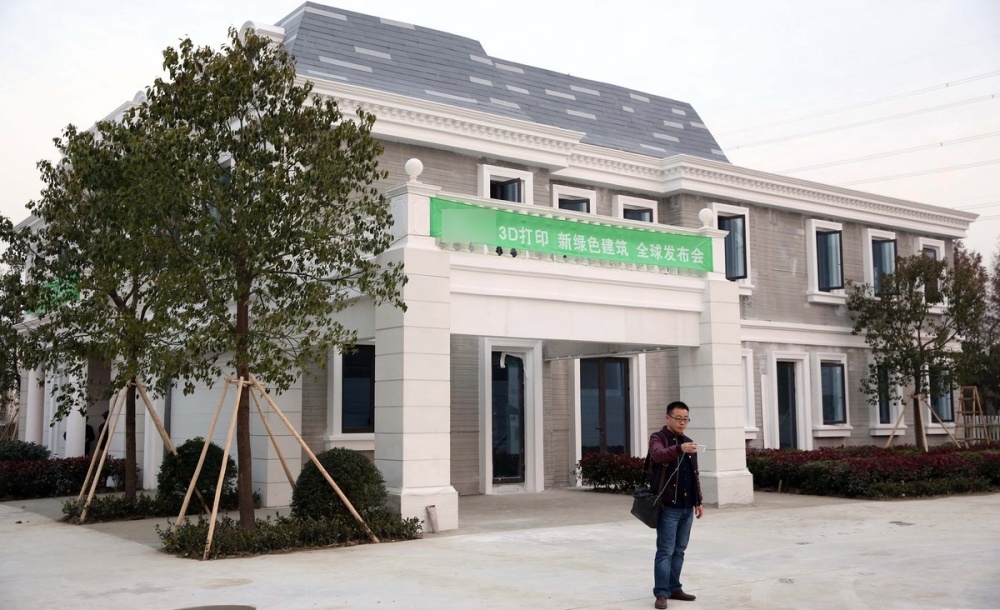 The First 3D-Printed Mansion
WinSun, a Chinese company who made waves last year after using 3D-printing to build 10 separate single-story homes for just $5,000 each, has done it again – only this time, they crafted just one, singular house. The company printed their first mansion: a three-story, 11,840-square-foot home in Suzhou in Eastern China, near where the company is based.
The home was unveiled earlier in January and although it's acting as a model home for the time being, it showcases the future of the architecture industry – and just how extraordinary technological advancements have become. The mansion sits side-by-side a five-story apartment building (also 3D-printed) and both were created using the same technique. 3D printers created layers of concrete later formed together to form sections of walls, which were then put together to construct the entire building.
Though no price-tag exists for the mansion it's not a stretch to assume WinSun will see an influx of new customers in the near future.