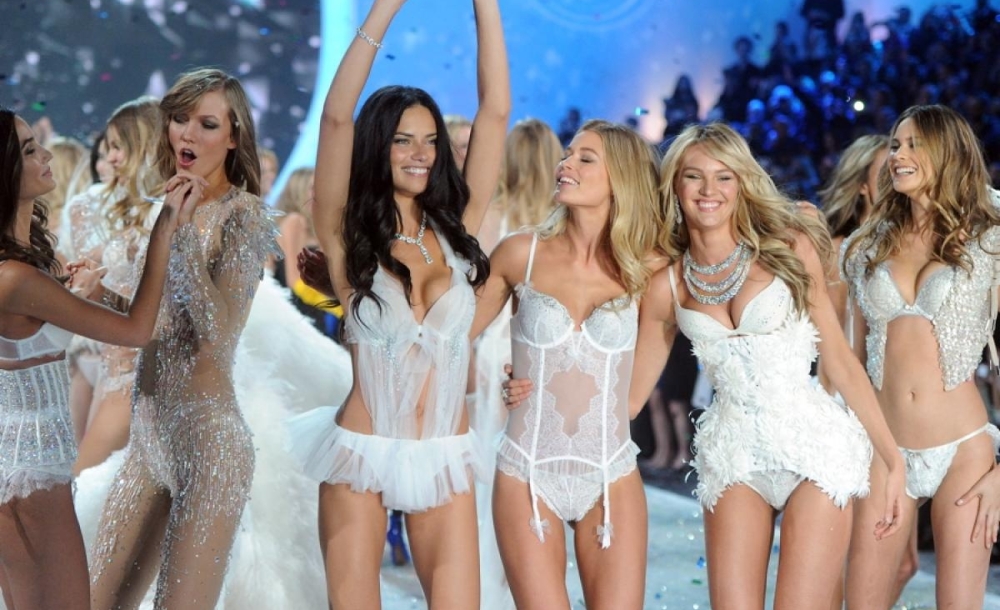 The Angels are Moving Their Lingerie Runway to London
So long, New York.
Victoria's Secret announced in early April that this year would be their last one stateside – the American lingerie brand is up and moving their Annual Victoria's Secret Fashion Show to London for 2015.
Two of the brand's Angels, Adriana Lima and Candice Swanepoel, were on-hand for the announcement, which came at the site of their brand new London-based Bond Street storefront.
According to Page Six, Lima said, "We're very proud to announce that we're heading to London this year. The Victoria's Secret Show is the biggest fashion show in the world, for sure, so it will be amazing to bring the show to London."
Tickets to the show are on sale now for £10k