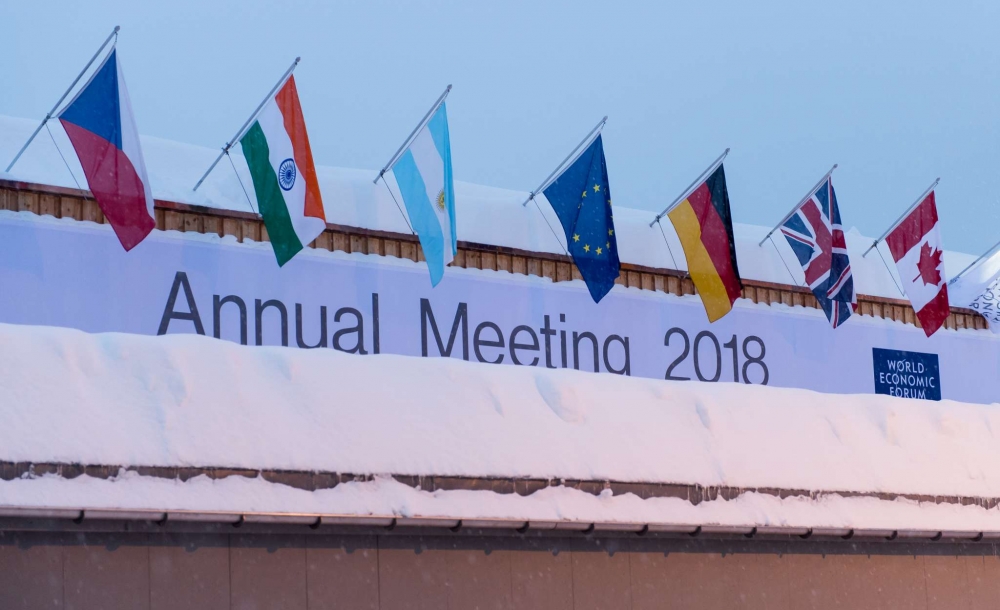 The 2018 World Economic Forum Meeting
The World Economic Forum (WEF) is a Swiss nonprofit foundation, based in Geneva, Switzerland. The Forum is best known for its annual meeting at the end of January in Davos, a mountain resort in Graubünden, in the eastern Alps region of Switzerland.
The meeting brings together some 2,500 top business leaders, international political leaders, economics and journalists for up to four days to discuss the most pressing issues facing the world. The organization has six to eight regional meetings each year in locations across Africa, East Asia, and Latin America, and holds two further annual meetings in China, India and the UAE.
The world's political and business leaders, plus the usual smattering of celebrities – including Leonardo DiCaprio head to the Swiss Alpine resort where the World Economic Forum's annual conference. Four days of debate will focus on the following themes:
THE RISE OF ROBOTS
TERRORISM AND THE MIGRATION CRISIS
MARKET TURMOIL
CLIMATE CHANGE
EUROPE
INEQUALITY
MEDICINE
CYBERCRIME AND CIVIL LIBERTIES
The conference begins on the 23rd and can be followed live on the weforum.org.