The 2018 U.S. PGA Championship
WHALE Gambling Blog
by Benjamin Betit
The 2018 U.S. PGA Championship is just around the corner and as this tournament is one of Whale Gaming's favourite here are some key facts on what you need to know. The Championship will take place at the Bellerive Country Club outside of St. Louis, Missouri. This year's edition of the tournament will mark the 100th PGA Championship since 1916. Along with the Masters' tournament, the U.S. Open, and the Open Championship, the PGA Championship is the fourth and final major championship in professional golf. The U.S. PGA is unique because amateur golfers are invited, in the case that they have won a PGA major event within the year preceding the PGA Championship.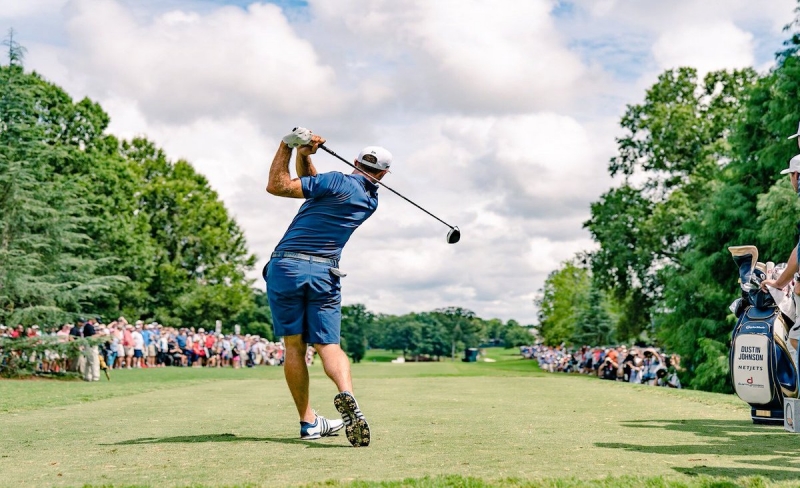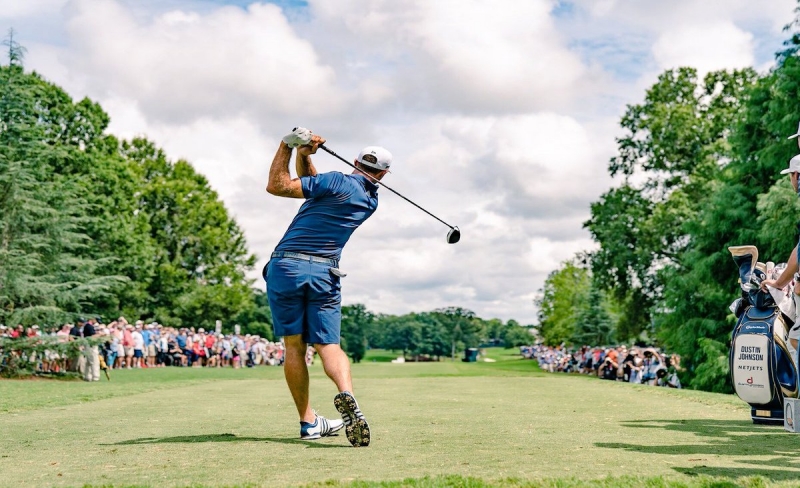 When and Where to Watch it
This year's tournament will take place from August 9th to the 12th. If you are looking to watch this year's championship from the United States, tune in to TNT from 11 am to 2 pm and CBS from 2 pm to 7 pm. From the UK, Sky Sports will be taking care of the broadcasting and will begin coverage from 10 am and 11:30 during the weekend. Live streaming is accessible through the PGA championship website, and on Sky Sports Go. Tickets for the PGA Championship start at $100 for grounds tickets. Ground tickets for the Monday, Tuesday, and Wednesday practice rounds begin at $35. This year's purse is holding about 10.5 million dollars, equaling out to about 8 million pounds. Last year's winner, Justin Thomas, is looking to hold his title against favourites Dustin Johnson and Rory McIlroy. But questions arise on if a new major champion can hold up the Wanamaker trophy. To make the most of your experience following the 2018 U.S. PGA Championship, apply for membership with Whale here.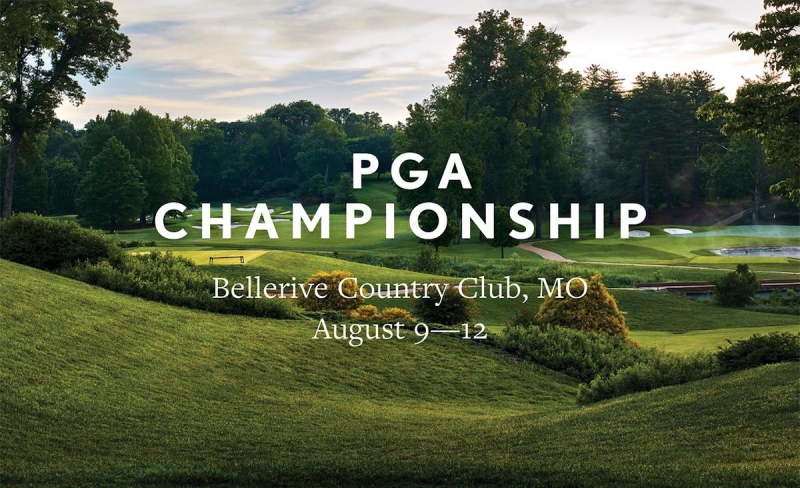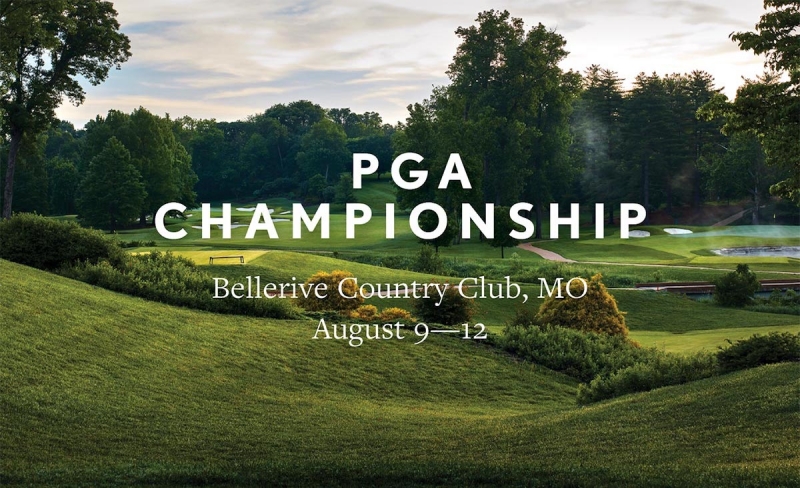 Expectations for The U.S. PGA Championship
The expectations for The PGA Championship revolve around the first-time major winner. Of the last three years, Justin Thomas, Jimmy Walker, and Jason Day were all first-time major winners. But will the trend continue this year at Bellerive? Notable top players without a major win include Englishman Paul Casey and American Rickie Fowler. Currently sitting at #7 in the PGA Tour world rankings, expect Rickie Fowler to make an impressive run in August at Bellerive. Justin Thomas and Dustin Johnson, the top two in the PGA Tour world rankings, have had excellent play throughout the summer and could be due for another major at any time. Another player to watch for is Jon Rohm. The Spanish golfer has risen in the world rankings this year, and the 2018 PGA Championship could be his spotlight. Rohm must be able to play well consistently and keep is well known hot temperament from the course. This final major is open to many different possibilities and opens the stage to professional golfers early in their career. Another player to look for is Tommy Fleetwood. After finishing his final hole at the U.S. Open sitting in the lead, Fleetwood would almost take his first major home until Brooks Koepka would regain the lead for his second consecutive U.S. Open title. The Southport, England native has been playing suburb is looking to finish out one of his most impressive seasons with a perfect cherry on top, a PGA Championship title and his first major.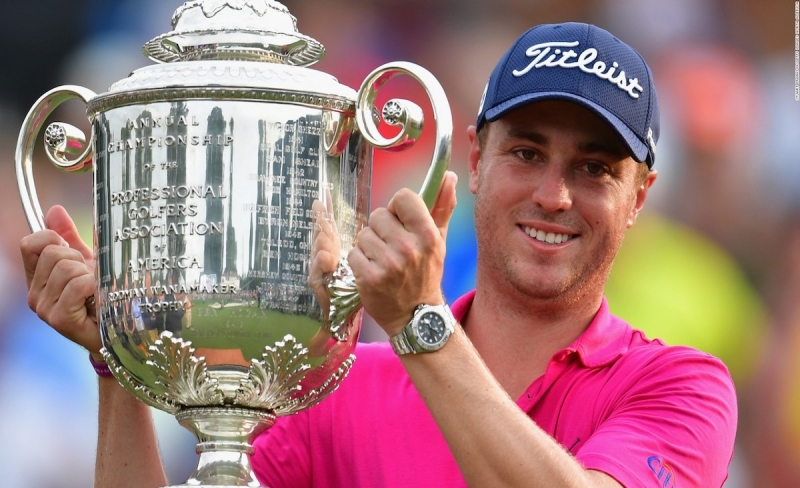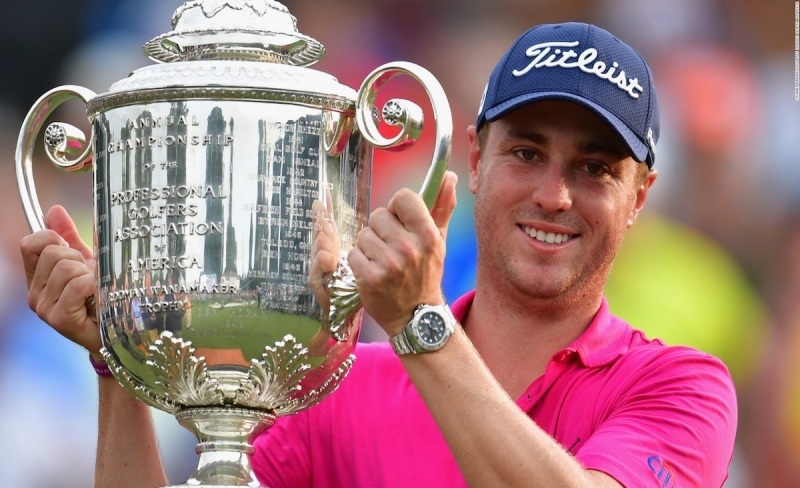 Experiences in St. Louis, Missouri
Experiencing the U.S. PGA Championship is one of the best the sport can offer. Here are some of our tips for making the most out of your time in and around St. Louis. For an extravagant and luxury stay, make a reservation at the Four Seasons Hotel. Prices for such a big weekend for golf with the best accommodation start around $800 per night. The Four Season offers a beautiful view of the Mississippi River. Hotel amenities include a spa, a gorgeous pool area, a sky terrace, and a high-end restaurant. For more information visit their website here. Dining in the Midwest of the United States brings together multiple flavours from all over the country. Be sure to check out Three Sixty, a rooftop restaurant and bar that overlooks Busch Stadium and the St. Louis skyline. Whether you are looking for a delicious meal or having a cocktail under the St. Louis arch, Three Sixty offers their customers the whole package. The venue also hosts events and DJs after 10 pm, bringing in an ideal party atmosphere after your meal. For reservations visit their website here.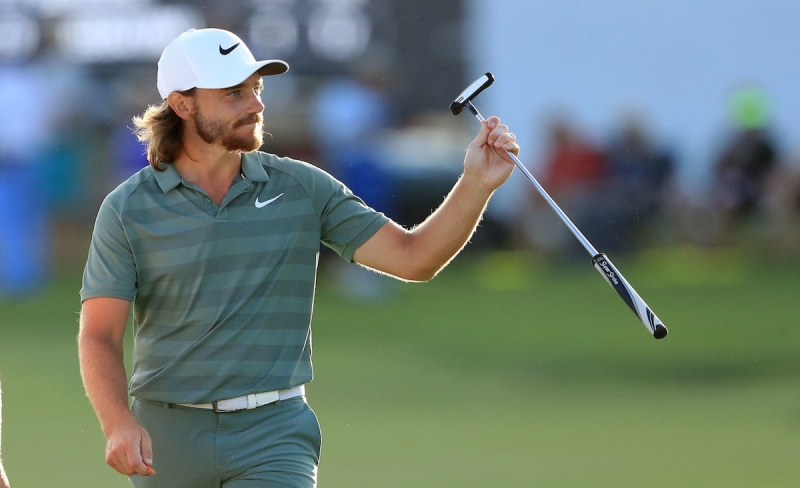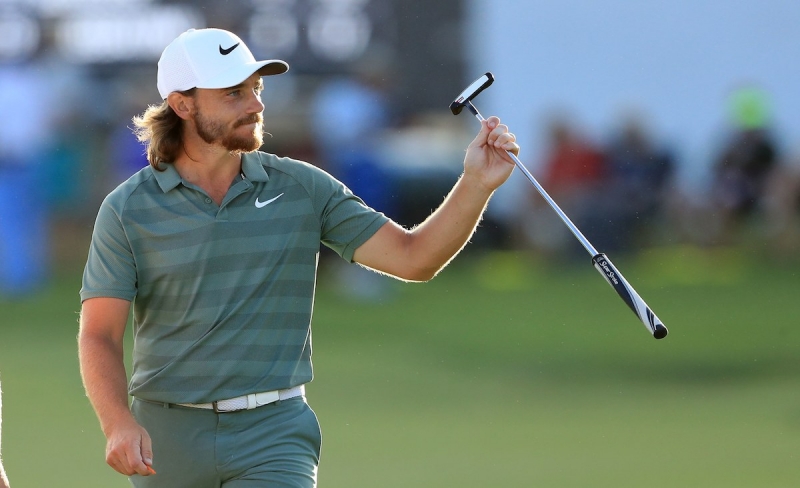 Around the time of the PGA Championship in August, the nightlife in St. Louis will surge. For a lively atmosphere that offers great happy hour drinks, indoor and outdoor bars, and even volleyball courts, Bar 101 will suit your needs. Located just south of Three Sixty next to the river, Bar 101 is labelled as St. Louis' 'ultimate party bar.' Bar 101 offers their customers private lounge, room, and table opportunities. Bellerive Country Club in Town and Country, Missouri is located only a short 23-minute drive from downtown St. Louis, linking golf fans to the great amenities that St. Louis has to offer.
Whalegaming has provided some of our members the full experience of watching this tournament live, as a betting platform our goal is to provide our players with real-world hospitality benefits much like a high-end casino in Vegas would do for their clients. To learn more about the different type of experiences we offer our members or any other enquiries please send an email to info@whaleglobal.com.