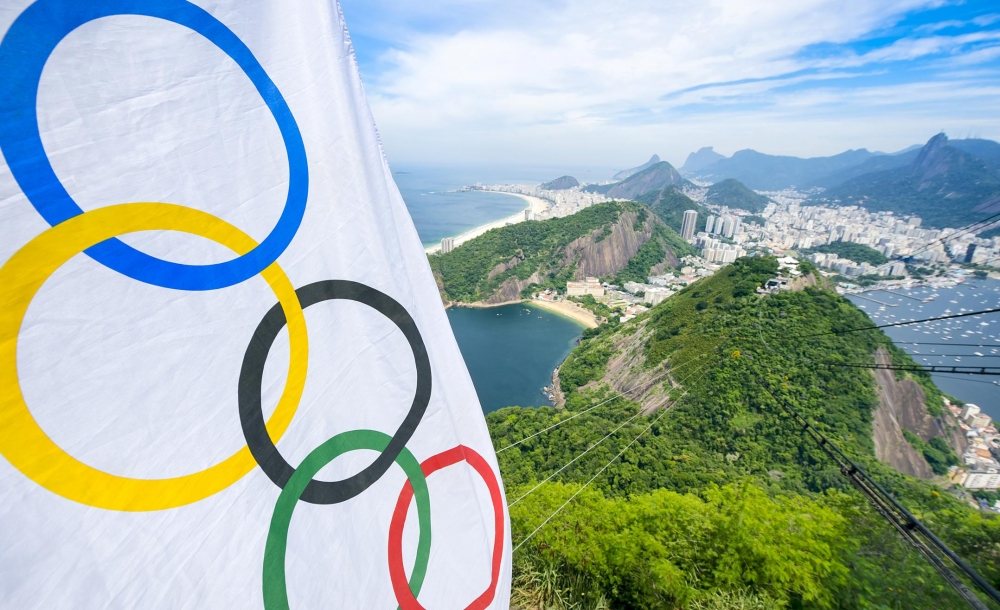 The first night of the Summer Games will begin today, August 5 in Rio de Janeiro, Brazil, amidst a terrifying zika outbreak that has manifested in South America, a swarm of internal issues that forced Brazil to declare a "state of public calamity" for Brazil's economic safety and structure, and a failing Olympic Village that has jeopardized the health and safety of its visiting athletes. But The Olympics and those vying for eternal will carry on as they've always done, sport after sport, serve after serve, and medal after medal. Held August 5 through August 21, this year's festivities bring on the expected steams of patriotism, inspiration, and talent that Americans look forward to. And this year has all the makings of one to remember for the United States.
Analysts have put the medal count high for America thanks, in large part, to the return of its masterful swimming program, helmed by the infamous Michael Phelps, Missy Franklin, Ryan Lochte, and 19-year-old Katie Ledecky; the stunning gymnastics program, with all eyes on Simone Biles, Gabby Douglas, Aly Raisman, and Laurie Hernandez; the debut of Kerri Walsh Jennings and April Ross, the all-new fearless twosome itching for gold on the beach volleyball court; the veteran American women's soccer team; and the U.S. track and field stars, including by Tori Bowie, Justin Gatlin, LaShawn Merritt, and Emma Coburn.
A full schedule of the events can be found online and a stream of where to watch can also be found on the NBC website.