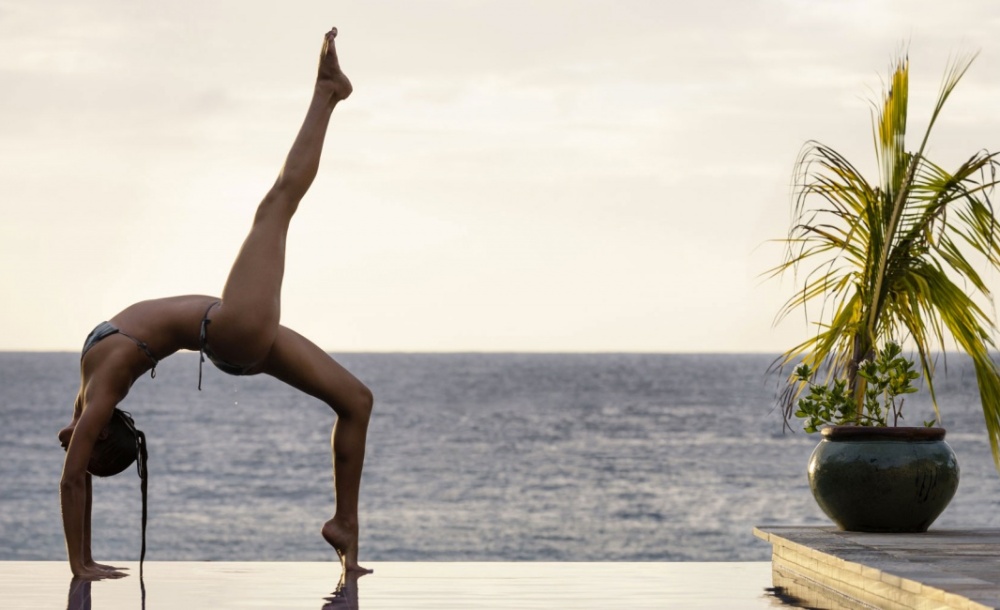 Spas Are Heading Off the Grid
The world may be getting smaller and smaller, but the spa industry is trying to keep patrons as far removed from their realm of reality as possible. In a report released by The Telegraph, industry experts revealed 90 percent of luxury travel bookings will incorporate an element of health and wellbeing to their offerings by 2040. Some, The Telegraph notes, have already made the switch.
Villa Stéphanie, part of the Oetker Collection, boasts a complete medical facility with on-site doctors and therapists who provide personalized fitness programs, treatments, and a physical therapy suite. Villa is already taking precautions toward protecting its clientele from the pressures of a socially-connected society. The complex even boasts a copper-plated room that, at the flick of a switch, goes off-grid, completely blocking WiFi signals.
In St. Lucia, the BodyHoliday LeSport offers guests DNA tests to determine their body type, dietary needs and to predict and identify future ailments based off a unique forward-thinking treatment program. Spain's Sha Wellness Clinic offers a similar program using stem cells to determine a guest's needs.
The Four Seasons Chiang Mai in Thailand, however, is taking an entirely different approach. The company is arming guests with the education, services, and knowledge so they can administer massages, scrubs, and cleansing wraps in the comfort of their own homes.