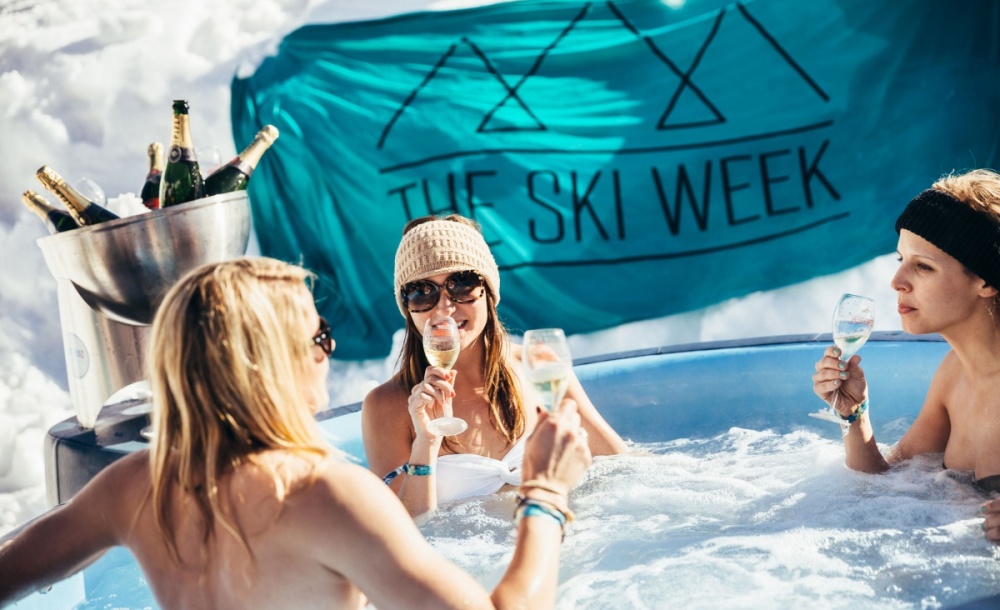 Ski Week Is Headed Stateside
The European entrepreneurs behind Yacht Week and Ski Week are bringing the powder-packed experience stateside in 2015. The winter venture, first launched by European Travel Ventures in 2014, features a week filled with steep runs, high-altitude hangovers and unspeakably fun debauchery. TSW, as its known, was first inspired by its counterpart, The Yacht Week, a weeklong yachting vacation fueled by beautiful beaches and nonstop partying.
Until recently, TSW was exclusively a European experience, but it will get the chance to spread its American wings. From March 16 to March 22, The Ski Week will take over Powder Mountain in Utah, followed by a rowdy round two at Aspen Snowmass from March 28 to April 4. The first-ever American Ski Week will feature a music festival inside a huge snow fort at the peak of Powder Mountain along with a bottle-service hot tub and nonstop skiing.
Leo Alsved, project manager for The Ski Week says, "You're always up on the mountain. The main party goes from three or four PM until ten or eleven. After that, you have some dinner, and then sleep all night so you can be on the first chair on the morning."