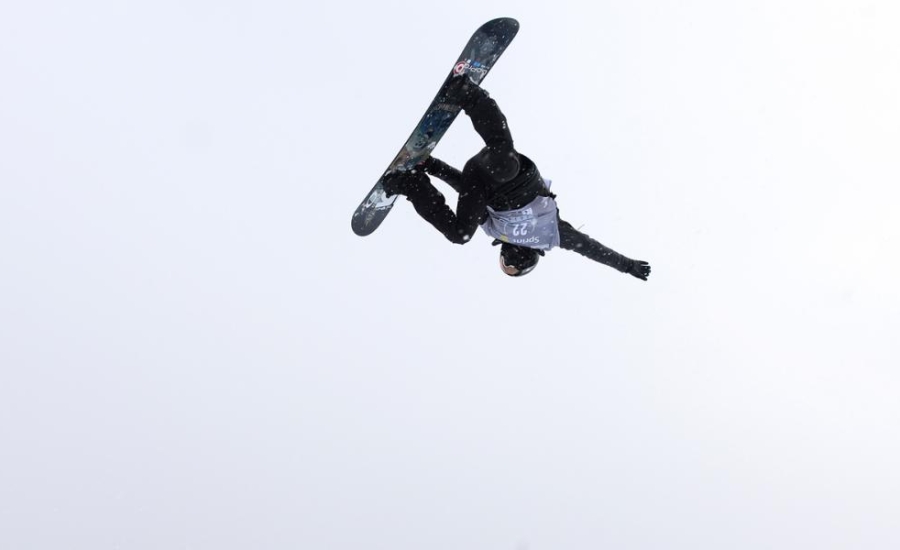 Shaun White: From Future Boy to Famed Entrepreneur
In an up-close-and personal interview with famed snowboarding legend Shaun White, Elizabeth Weil, The New York Times contributing writer, looks on as the boarding great attempts to learn a triple cork 1440, a move that's essential to taking home the gold in slopestyle Sochi next month.
The move requires White to flip three times in the air while moving through three different planes (horizontal, vertical and lateral), all while doing four 360-degree spins. And it's one that could secure White's place on the pages of Olympic history; the slopestyle event will make its debut in the 2014 Olympic arena. As Weil watches, White continues to practice the move, one he's not yet mastered. He lands, haphazardly on a big balloon – a sign that there is more work to be done.
By default, the triple cork 1440 becomes a motif for White's career: His beginning, at 13, where he was known as Future Boy; when he was an early 20-something, steering the course of his high-profile career; the "jerk" whose elitist tendencies kept other snowboarders from sharing a Red Bull halfpipe built to help him train for the 2010 Games; and most recently, the over-indulger who was arrested for public intoxication following a 2012 wedding for the drummer of the Black Keys.
The new White, Weil writes, is polite and the CEO of his namesake, Shaun White Enterprises. His refined attitude has seen a plethora of success, with lines at Target, sponsorships with Burton, Oakley and Stride gum, a partnership with GoPro cameras and a band just recently signed to Warner Brothers. It's the forward momentum, he says, that has helped him get this far. Now, beset by the move he can't quite master, White heads to the Games hoping to bring home the gold in two events: Slopestyle and the halfpipe. Nailing the 1440 is all he can see. The question of "What happens after?" is one that he has yet to ask himself, let alone even consider.