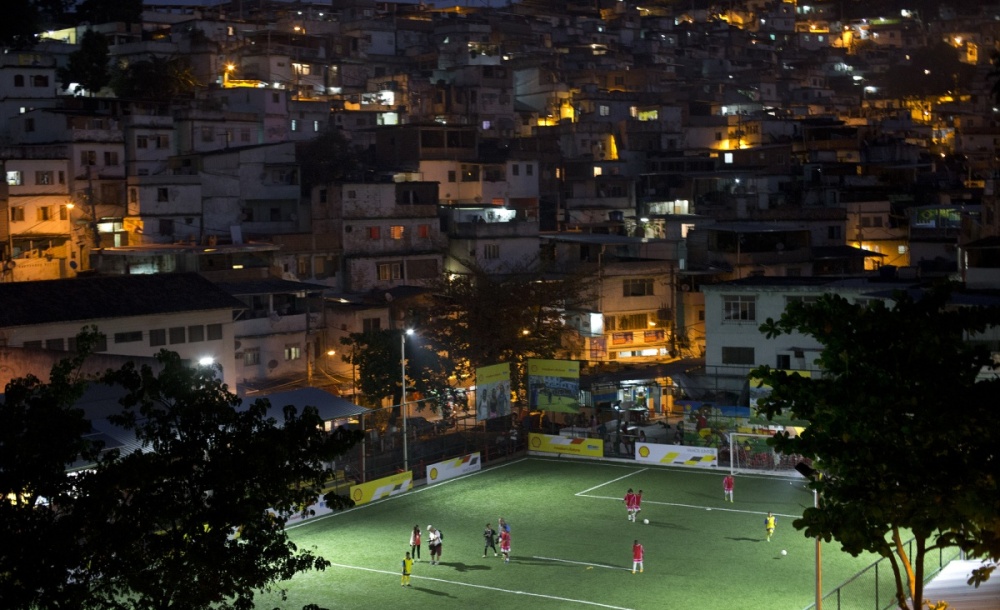 Putting Kinetic Energy To Use in Sports
Pavegan, a British eco-energy company, recently teamed up with Shell to construct a football field in the heart of Rio de Janeiro that's powered solely by its players' pounding feet.
The pitch uses 200 Pavegan tiles tucked underneath the astroturf to harness and convert kinetic energy. The energy, stored under the astroturf, is then used to fuel giant batteries that create up to 10 hours of light for the fields below. The project is all part of Shell's #MakeTheFuture program, which aims to inspire young scientists and engineers.
"We have taken this idea from a bedroom in London to a football pitch in Brazil through our partnership with Shell, encouraging young innovators of the future to make a real difference in their community. In the two weeks on site in the community, children helped complete the installation. It was a real life science experiment that didn't stop when school ended for the day." – Laurence Kemball-Cook, Founder and CEO of Pavegen