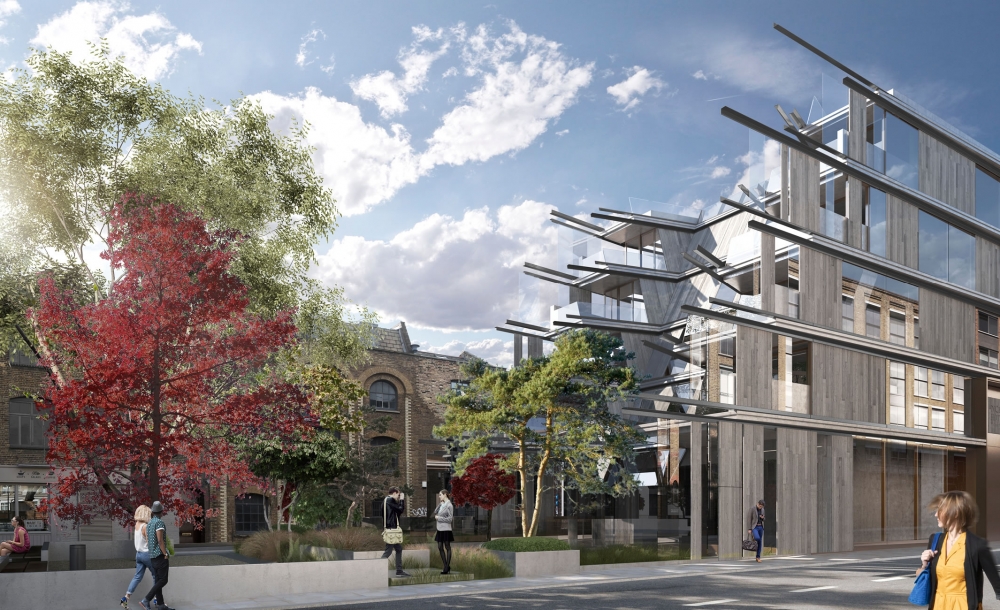 Nobu Hotel Coming to London
As the first leg of its European expansion, the Nobu Hotel Shoreditch is slated to open in the first quarter of 2017 in London, England. The 150-room hotel, which is located in the Shoreditch area of London on 10-50 Willow Street, boasts creative food and drink menus conceptualized by Chef Nobu Matsuhisa. Gigi Vega, the general manager of Nobu Hotel Shoreditch, said to expect "imaginative food creations from Chef Nobu Matsuhisa and unforgettable guest experiences that will nurture Shoreditch."
Designed to mirror the finest aspects of London's bustling cultural economy as well as reflect Nobu's renowned east-meets-west philosophy, the interior design of the structure is a blend of designs from Ben Adams Architects, Studio PCH, and Studio Mica. According to its website, the architectural design of the space boasts five stories that are fractured into angular, fair-faced concrete balconies which combined with cantilevered corten steel beams, form a seemingly frayed edge to the northern façade while an intimate landscaped garden provides natural light and access back inside to the restaurant and bar space.
According to Trevor Horwell, chief executive officer of Nobu Hospitality, "The Nobu Hotel Shoreditch in London is our first European hotel joining our growing portfolio collection of hotels covering select locations in the Americas, Middle East, and Asia. Our proven business algorithm for hotel owners is our tactical and competitive advantage, focusing our effort on maximizing return per square foot. We are as such continuing to expand our global hotel footprint with a robust development pipeline working with the best strategic partners."
The hotel will open in Q1 of 2017.