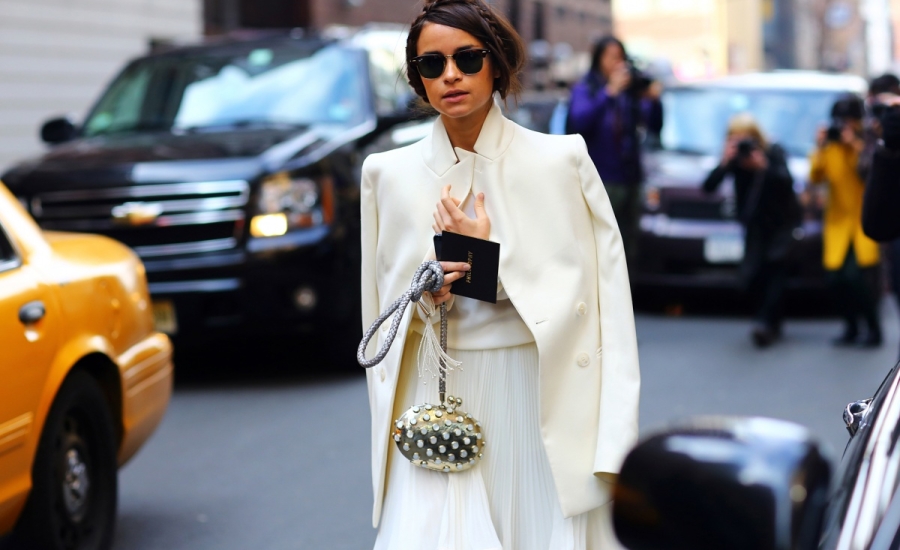 New York City Reclaims Title as 'Top Global Fashion Capital'
After unseating London (who was named the fashion capital in both 2011 and 2012), New York was renamed Top Global Fashion Capital. According to new research released by the Global Language Monitor, New York just barely nipped the honor from Paris, the unofficial haute couture capital, by a margin of only .05 percent. Bekka Payack, the New York-based Fashion Director for the Global Language Monitor said that, "New York City has, indeed, earned its Top Global Fashion Capital ranking through its disciplined, methodical yet creative approach to its fashion industry."
In order to name the top city, the Global Language Monitor tracked more than 250,000 print outlets, social media channels and blogs, scanning for buzzwords associated with ready-to-wear, fashion and haute couture over the course of three years. Then, it looked at the frequency and contextual usage of those words, which they were able to rank the global fashion cities.
Payack added, "Paris, with the Top Haute Couture ranking, of course has a centuries-long heritage, having invented the very concept, also scored highly in the pret-a-porter category. This year's rankings also demonstrate the creative energy that is emerging worldwide in terms of fashion as a jobs, income and wealth generator, not to mention the prestige associated with exporting your fashion sense to the world." Paris, it's worth noting, took home second place.
London was named third, with Los Angeles trailing closely behind. Barcelona rounded out the Top Five most fashionable cities.