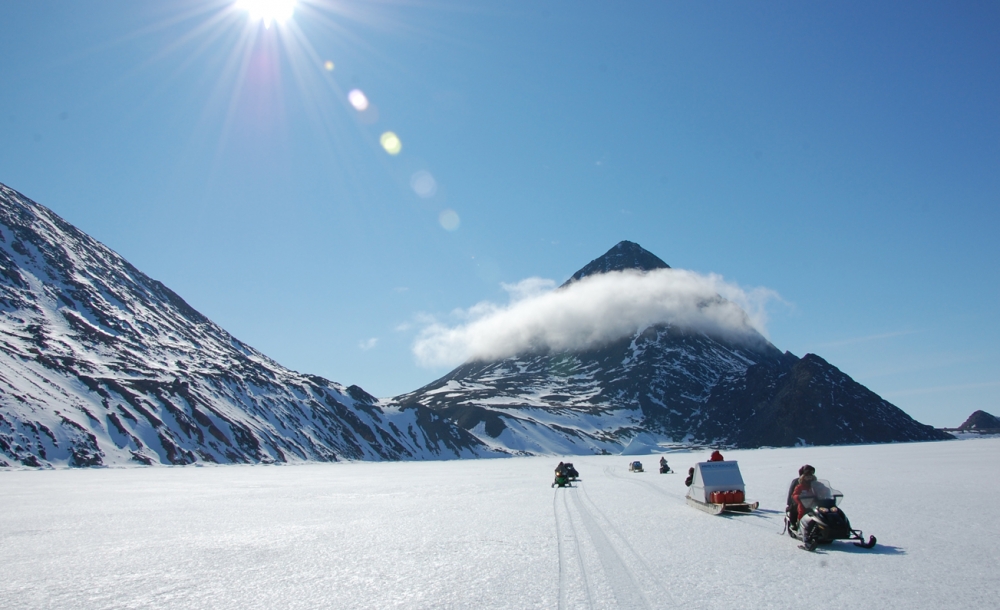 Mountain Travel Sobek's $1 Million Arctic Trip
Though Mountain Travel Sobek has curated trips across the globe for more than 45 years, the bespoke organization just launched its first-ever $1 million Arctic excursion to the tundra. Coordinated along with Arctic Kingdom, travelers ventured by private-jet service to the tundra for iceberg scuba diving, dry-suit snorkeling with narwhals and belugas, inflatable kayaking, heli-hiking, and snowmobiling. Individuals on the exhibition went hot-air ballooning over ice craters, viewed wildlife by helicopter, and were each outfitted with custom-made caribou-and-seal parkas to ensure warmth and comfort on their maiden voyage.
Dining on caribou carpaccio, arctic char sashimi, and musk-ox burgers prepared by professional chefs, guests were awarded a true taste of the arctic. More information on how to book your own trip through Mountain Travel Sobek can be found online.