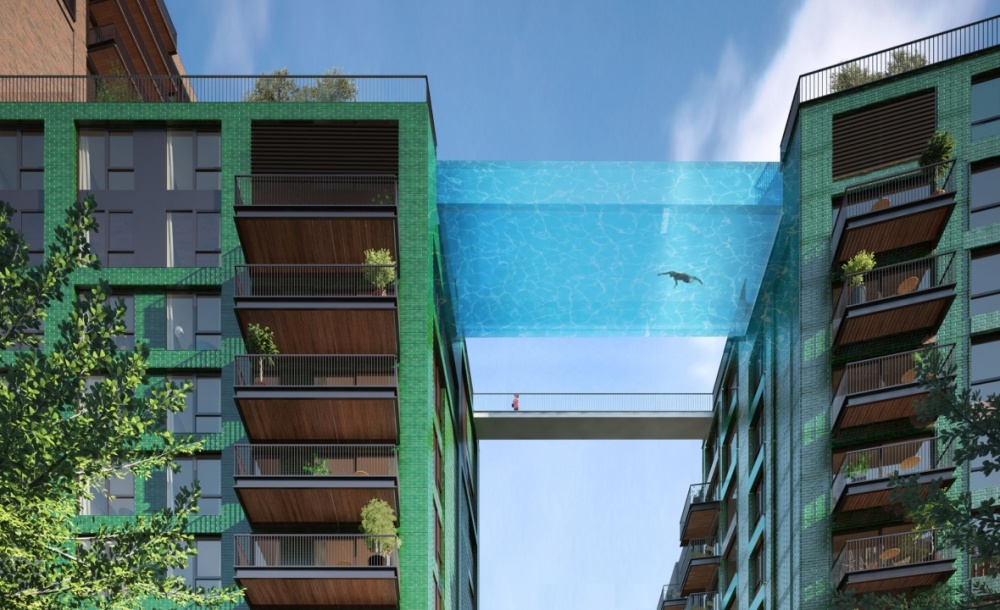 London's Floating Sky Pool
The first-ever floating swimming pool will soon call London's Nine Elms home. The Sky Pool, designed by Arup Associates will suspend two 10-story residential buildings in Embassy Gardens. The pool is set to be "fully unveiled" next month.
Development company Ballymore's CEO and chairmen Sean Mulryan told press: "My vision for the Sky Pool stemmed from a desire to push the boundaries in the capability of construction and engineering. The experience of the pool will be unique – it will feel like floating through the air."
Mulryan, who conceived the plans for the Sky Pool, promises the 90-foot-long structure will be completely transparent. However, to entice and reassure swimmers, the pool walls will be made from eight-inch-thick glass. In addition to the pool, Embassy Gardens will also welcome an orangery, summer bar, and spa for 2,000-home property.