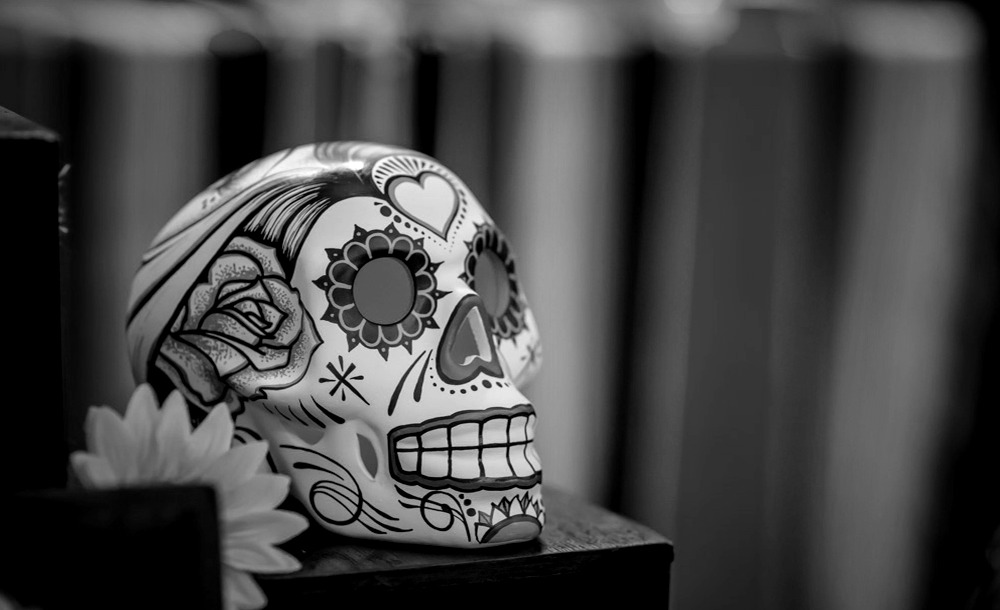 London's Dia De Los Muertos by Thomasina Miers
For 12 hours on Saturday, November 7, Wahaca Mexican Market will celebrate the day of the living and the dead in London with their own Dia de Los Muertos festival. Taking place at the city's Tobacco Dock, the event will boast talks and debates hosted by English PEN, an organization that supports the freedom to read and write in both the U.K. and around the world, live music, Mexican street-food stalls, mescal bars, and an exhibition created in partnership with the Saatchi Gallery celebrating the experience of life and death. A supper club led by Mexican chef Enrique Olvera will also take place during the day-long festival.
Thomasina Miers, the British chef behind Wahaca, said, "We love a fiesta, and Dia de los Muertos eclipses them all." Ten percent of the sales made from food and drink served during the event will go toward Periodistas de a Pie, a Mexican charity that defends journalists' rights. Tickets are on sale beginning at £25. Talks hosted by PEN will take a place throughout the day, with conversations by Martin Rowson, Alex Clark, Simon Schama, Diego Luna, Gaby Wood, Jon Snow, Camilo Lara, and dozens more.
Miers promises that guests will be immersed in a "sensory spectacle."