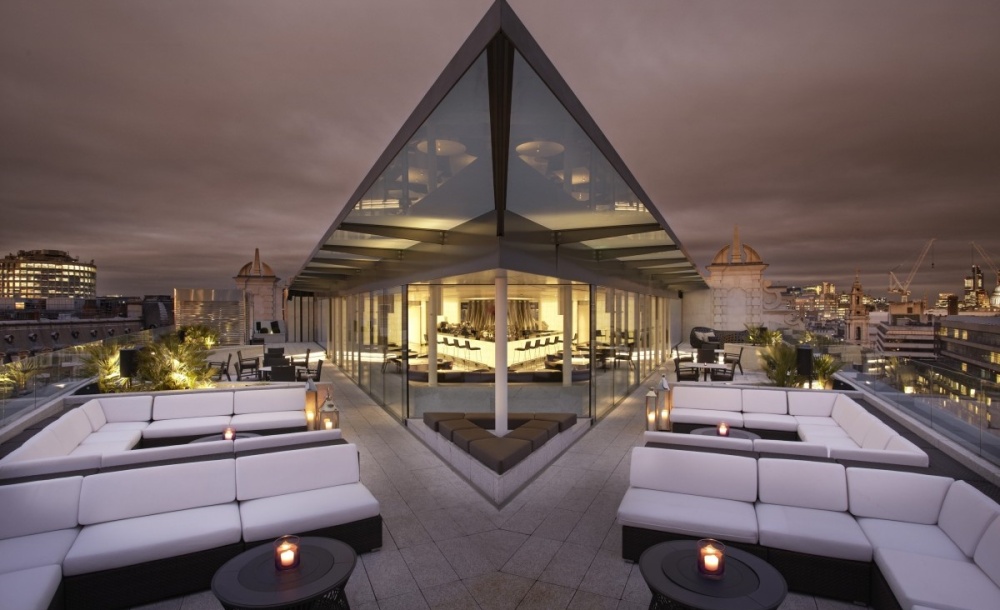 London's Best Rooftop Bars
The Gentleman's Journal recently named London's most-sought-after rooftop bars. Rated for their fine drinks and even finer views, the roundup includes the city's go-to spots for a night spent outdoors — weather permitting, of course.
The list kicks off with Radio Rooftop Bar, located on the 10th floor of the ME London. Home to the first BBC broadcast in 1922, the bar now stands where the aerials once stood. It's high-end, high-cost and operates on a first come, first serve basis. So while you might have to plan to get their early, the panoramic views of the Tower Bridge, London Bridge, St. Paul's Somerset House, Houses of Parliament, and the Shard are worth it. Aqua Spirit made the list, too, with its two roof terraces and views of Mayfair and Soho. While the exterior boasts a big crowd, the interior is as much of a talking point: its round bar with handcrafted halo charcoal is a tribute to the building's Japanese architecture influence.
Also on the list is Skylounge, the bar atop the DoubleTree by Hilton hotel. The popular late-night spot is expensive and the views are expansive, The Gentleman's Journal writes, but it's known to draw big crowds for that very reason.