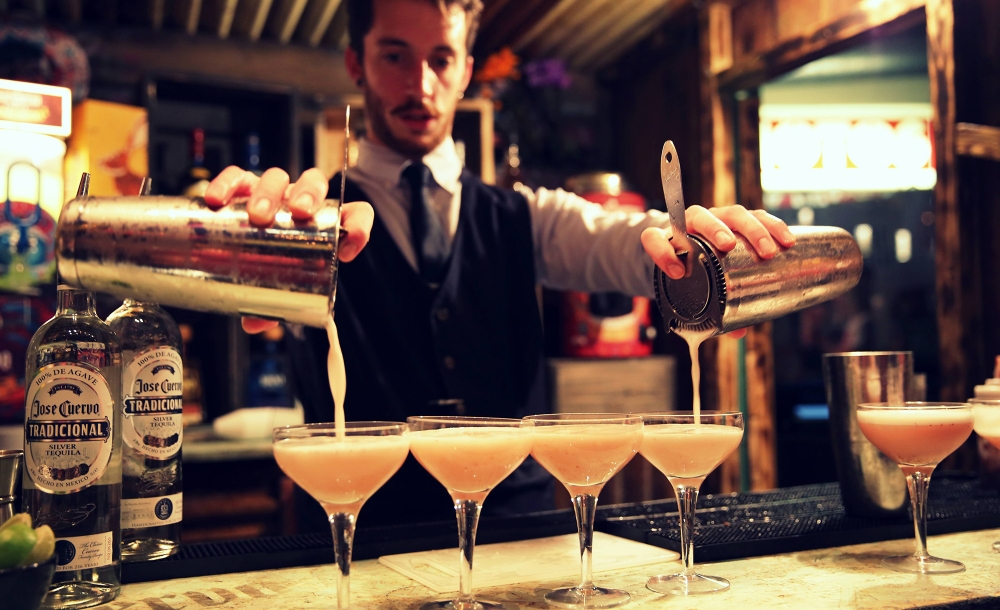 Tales of the Cocktail's annual Spirited Awards confirmed what many Brits already knew: London is a fantastic place for cocktails. The awards event, which attracts distillers, cocktail experts, mixologists, and drink historians from all over the world, is held annually and recognizes bartending excellence and superior drinking locales in every inch of the world. And at this year's event, it was all eyes on London.
Taking home the World's Best Cocktail Bar award was The Connaught Bar at The Connaught in Mayfair. The bar boasts a David Collins Studio interior mixed with influence from the Edwardian era. Dandelyn in the Mondrian London hotel, which overlooks the Thames, took home the honor of World's Best Cocktail Menu. Crafted by Ryan Chetiyawardana, the botanical-inspired menu features mescal made with a large ham hung in the neck of the still, acorn bitters, and pine cones.
London locales like Callooh Callay, Hawksmoor Spitalfields, and Happiness Forgets also took home top honors at the Spirited Awards for their innovative, creative, and exciting spirits.