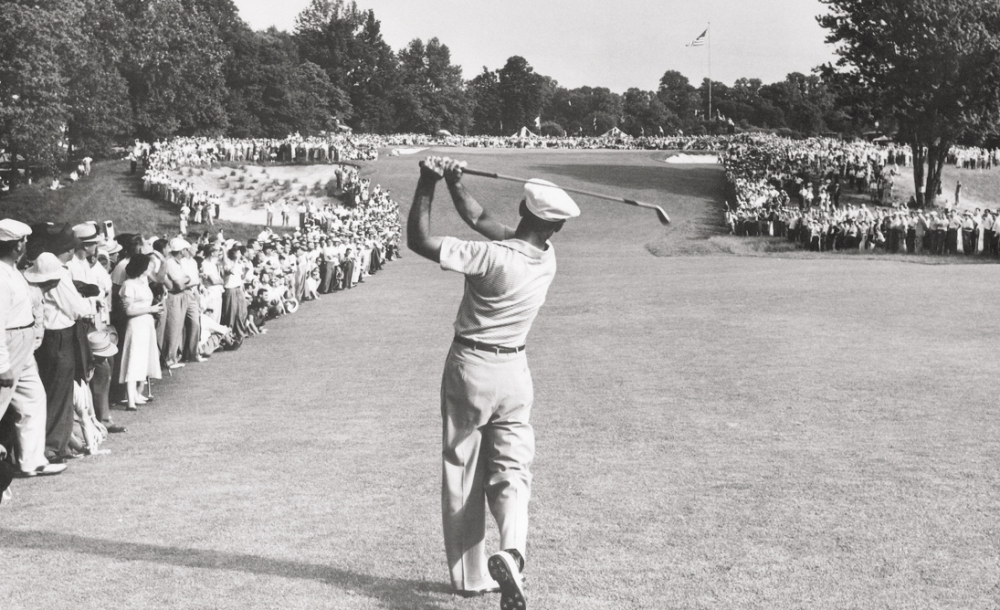 Lamenting Golf's Style Succession
In a well-researched study of golf's more "genteel" story appearing in Ralph Lauren Magazine, the mag took a detailed look at the 40-year regression of golf's well-dressed players. The essay plainly states that, "there has been a progressive relaxation of golf attire," save for the brand's sponsored pros Luke Donald, Morgan Hoffmann, Billy Horschel, Davis Love II, Tom Watson, Jonathan Byrd, Matteo Manassero, Arnold Palmer and Chi-Chi Rodriguez.
The argument that the Ralph Lauren article maintains is that the PGA Tour today looks more like a "theme party in St. Barth than an elegant pastime pioneered by style icons like Ben Hogan, Bobby Jones and Sam Snead." Lauren laments the loss of "driving caps, fedoras, two-tone made-in-Italy brogues, white linen knickers, bow times and three-piece suits cut from Harris Tweed."
Tracing from the 40s to present day, RL Magazine profiles each and every facet of the game's celebrated history, players and unforgettable matches, telling the story not by the puts that marked them, but by the outfits and the styles that defined the decades.
A full look at the story can be found here.