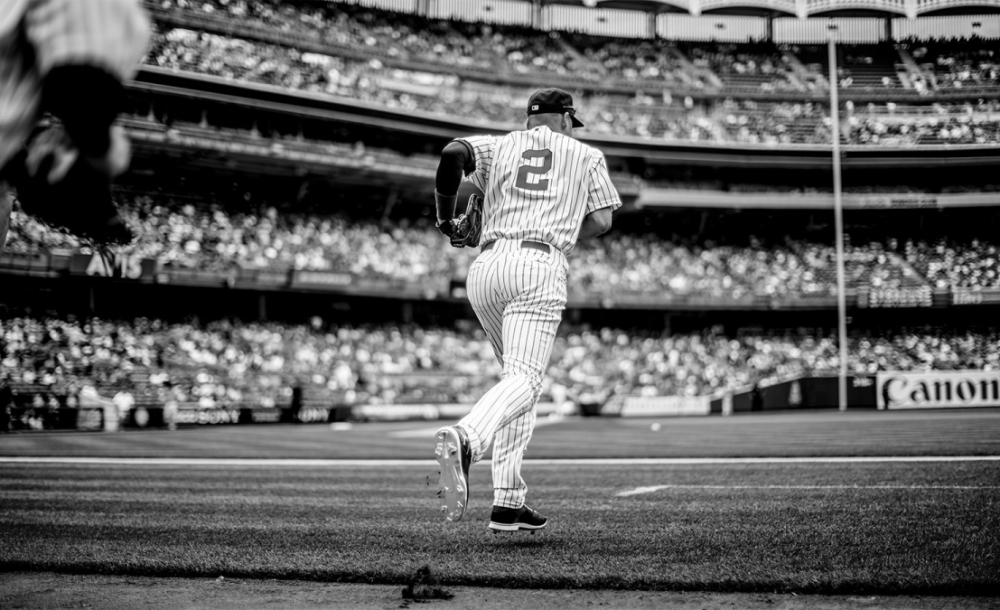 Jeter's Latest Investment: A Platform for Pros to Speak
The new media platform The Players' Tribune offers a one-sided, candid perspective straight from the mouths of the world's most brilliant athletes. Committed to bringing fans "closer to the games they love than ever before," the Tribune provides one-of-a-kind insight directly from the most prominent athletes today.
While the full site has yet to be released, it so far includes an impressive roster of published pieces from Blake Griffin, Danica Patrick, Kevin Love and Russell Wilson.
The Players' Tribune is the latest arm of Derek Jeter's post-Yankee career; the shortstop founded the media platform as means of offering video, podcasts, written pieces and player polls to enthusiasts, analysts and aspiring athletes alike. In a candid, emotional letter posted on the site, Jeter writes, "I do think fans deserve more than 'no comments' or 'I don't knows.' Those simple answers have always stemmed from a genuine concern that any statement, any opinion or detail, might be distorted. I have a unique perspective. Many of you saw me after that final home game, when the enormity of the moment hit me. I'm not a robot. Neither are the other athletes who at times might seem unapproachable. We all have emotions. We just need to be sure our thoughts will come across the way we intend."
He continues that The Players' Tribune has become a mecca for athletes – armed with all the tools they need – to share how they really think and how they really feel… without a filter. Or, as Fortune reports, it'll be a means of preventing a broke pro athlete.