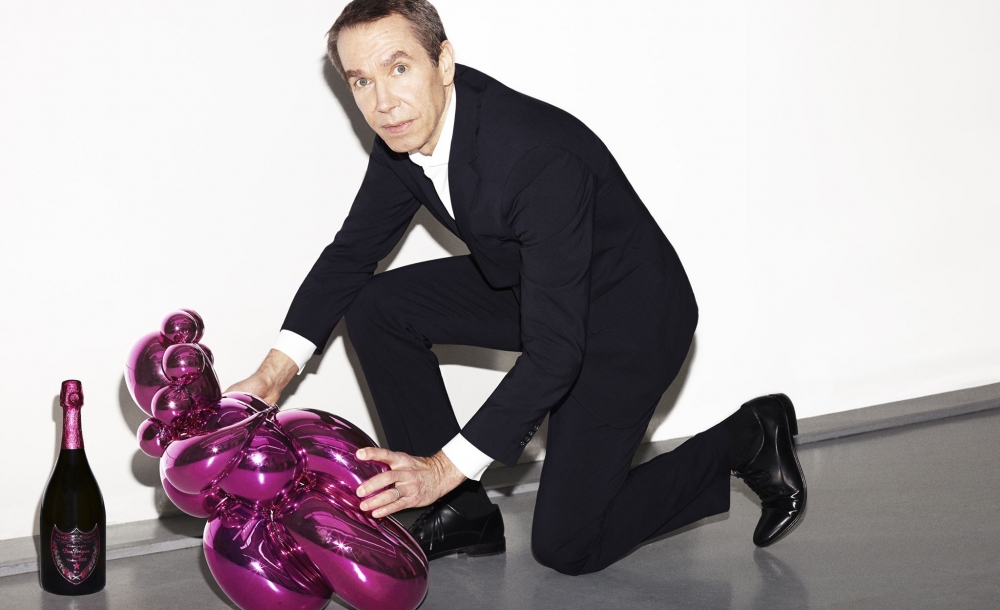 Jeff Koons' Solo Show At Damien Hirst's Gallery
World-renowned artist Jeff Koons will debut "Now," his first major curated show in the United Kingdom in the last five years, at Damien Hirst's Newport Street Gallery. According to Artnet News, "Now" will feature 30-plus pieces of Koons' work, including selections from Popeye, Equilibrum, and his controversial Made in Heaven series, as well as paintings and sculptures from the artist's legacy, dating between 1979-2014, all pulled from Hirst's private collection. Hirst, Koons' long-time friend, has been collecting the artist's work for more than 12 years.
Artnet News notes that the upcoming show at Newport Street Gallery will be incredibly similar to Koons' 2014 retrospective at the Whitney Museum of American Art in New York, and will run from May 18 through October 16.