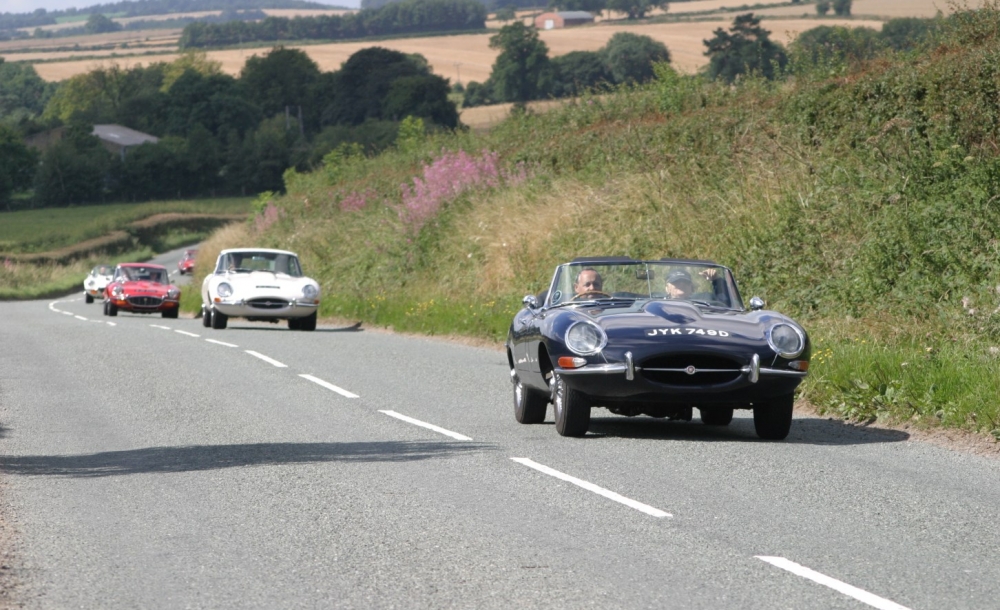 Jaguar E-Type 18-Day Charity Drive
On September 20, a slew of Jaguar E-Types will depart on an 18-day, 3,600-mile route from the Goodwood Estate in the heart of South Downs National Park for a charity drive to benefit prostate cancer research in the United Kingdom. A registered charity in England and Wales, the Prostate Cancer UK ride will be helmed solely by Jaguar E-Types, the car that's raised the most money for charity in its storied history, drivers will coast throughout the entire UK, circling Blackpool and Norfolk, on its annual 18-day pilgrimage.
E-Types of every model, color, year, and condition are encouraged to attend the event, which averages 180 miles per day on the 18-day trip. The ride, which takes place September 12 through the 29, will also feature appearances and assistance by SNG Barratt (for backup as well as parts), JLR dealerships (to host and participate in events), and Philip Porter is expected to drive the course as well. The cost is £120 for a one-day entry (plus an additional £25 charge), and £545 for the entire 18-day trip.