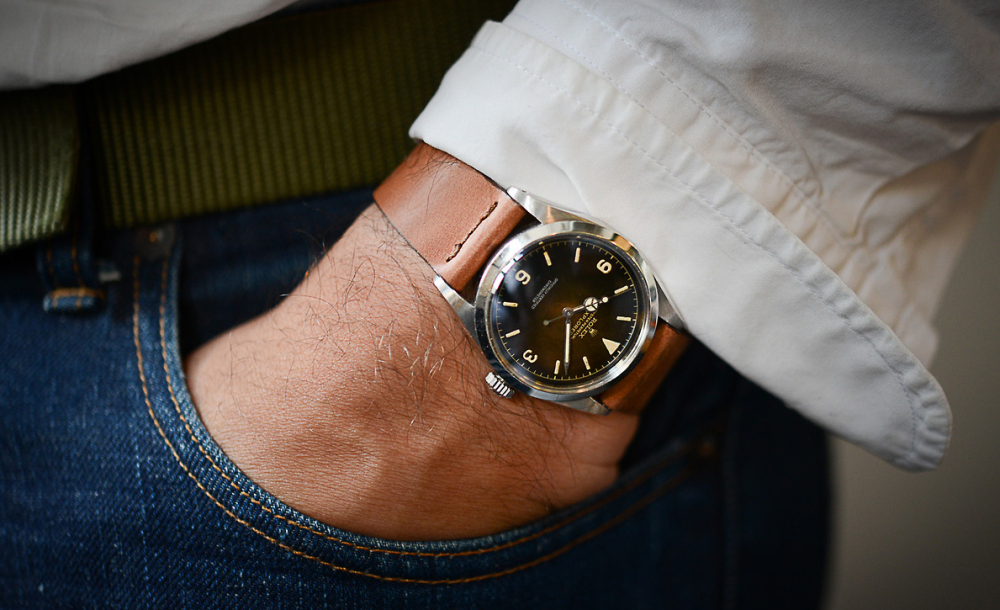 HODINKEE: Timeless, Trusted Watchwear
One of the world's most popular watch sites, HODINKEE, was born in 2008 by then 25-year-old Benjamin Clymer to fill the void felt in the online watchwear and accessories industry. Since its inception five years ago, the cutting-edge brand has celebrated a devout readership of 300,000 readers monthly from more than 200 different nations.
A limited-edition set of wristwatch accessories like travel straps, watch winders, leather rolls and pouches retail exclusively through HODINKEE's online e-boutique. And most recently, the brand also tried their tasteful hand at a line of ties, made in conjunction with fêted knitwear manufacturer Drakes of London, as well as a numbered collection of vintage sunglasses made. The limited-edition tie selection was inspired by Clymer's choice vintage watch collection, while the Japanese handmade are an Autodromo original.
Since 2008, HODINKEE has matured into a well-fed online magazine, offering its readership unique critiques, reports, videos and reviews on specific, timeless and vintage wrist-wear. Priding themselves on a style that is both historical and haute, Clymer and his writers speak freely and creatively to the men they help dress. The vintage watches, curated specifically for sales via Gilt Groupe, Club Monaco and pop-up shops, are designated to fit a lifestyle that is both sophisticated and lively.