London's biggest art fair hits the city centre once again and the whole town is buzzing about all the new art that is currently taking over Regents Park for the week. Frieze is hosted both in New York, LA and London every year. This week in London they are profiling more than 160 of the worlds leading art galleries with thousands of artists being profiled as well as specially commissioned artists' projects, a talks programme, and an artist-led education schedule. Though the main purpose of the fair is for artists to sell their work, it has become such a popular siting that 80% of the people that come through the doors are just pure spectators. It has become the most famous, the most Instagrammed and the most hyped art fair of them all where the famous names rub against the up and coming stars of tomorrow. For art fans, there's nothing that beats the fun of the Frieze art fair!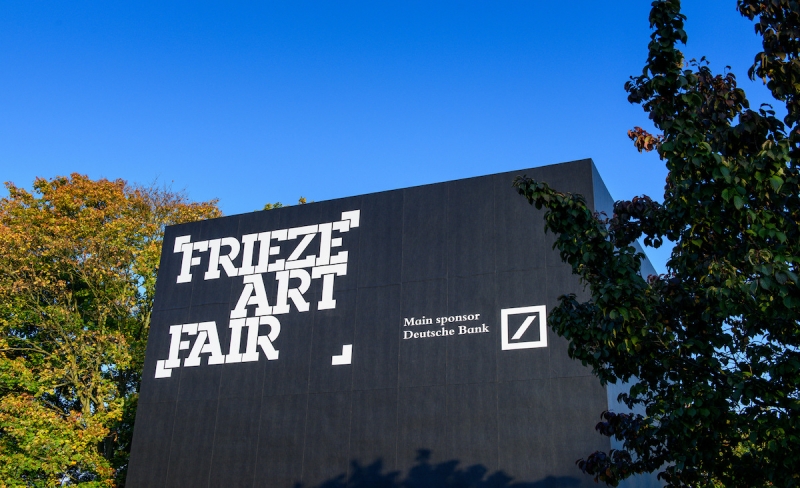 When and where is Frieze
The exhibition begins for the elite art circle with a private viewing only upon invitation on Wednesday 2nd of October and from Thursday the 3rd of October til Sunday the 6th of October, the tents are open for all to see. Access is easy thanks to its prime location in the heart of London, Regents Park (Chester Road) with many Public transport options available such as by Tube to Regent's Park or by Bus number 2, 13, 18, 27, 30, 74, 82, 113, 139, 159, 189, 274, C2. The price of the passes varies with Premium Day costing £42 normal day tickets between £35-£38 Friday after 5 pm £26, joint ticket with Frieze Masters £55.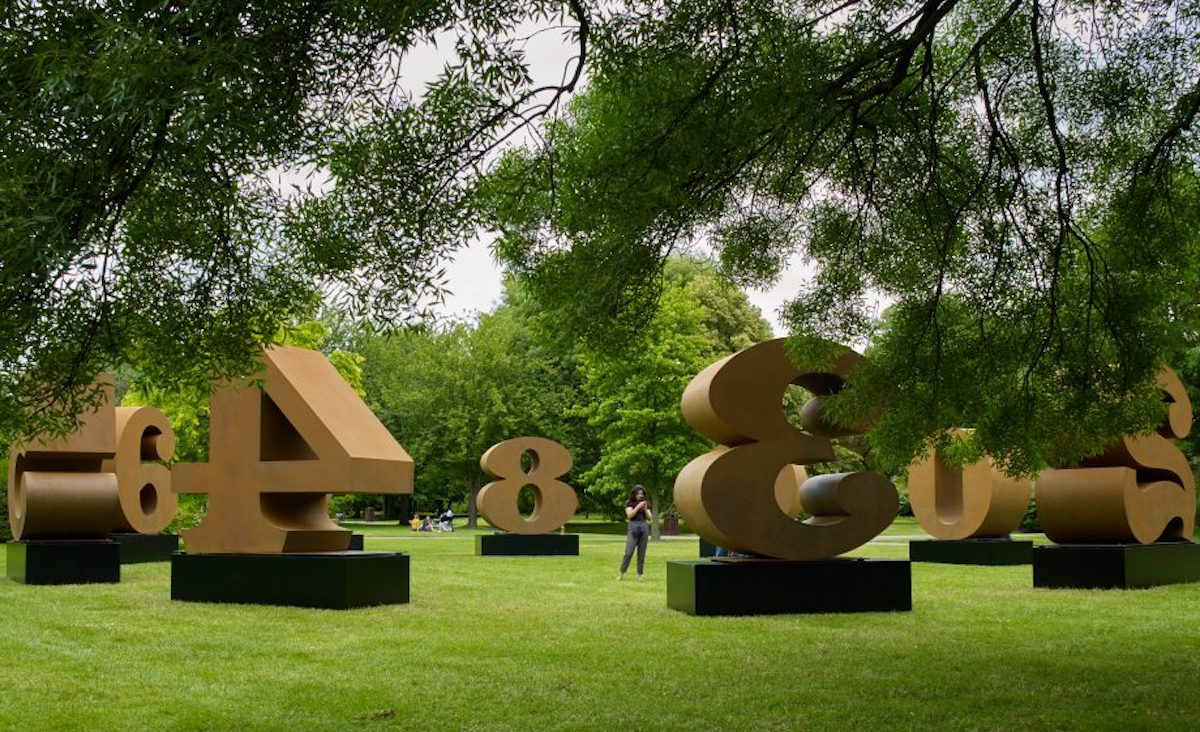 Frieze 2019 Program
The annual curated programme includes Frieze Artist Award, presenting new, site-specific works by contemporary artists; Frieze Music, the fair's off-site music programme; and Frieze Talks, a dynamic series of panel discussions, conversations and keynote lectures. In the curated gallery sections, Focus features presentations by galleries aged 16 years or younger and Live is a space for performance and participation works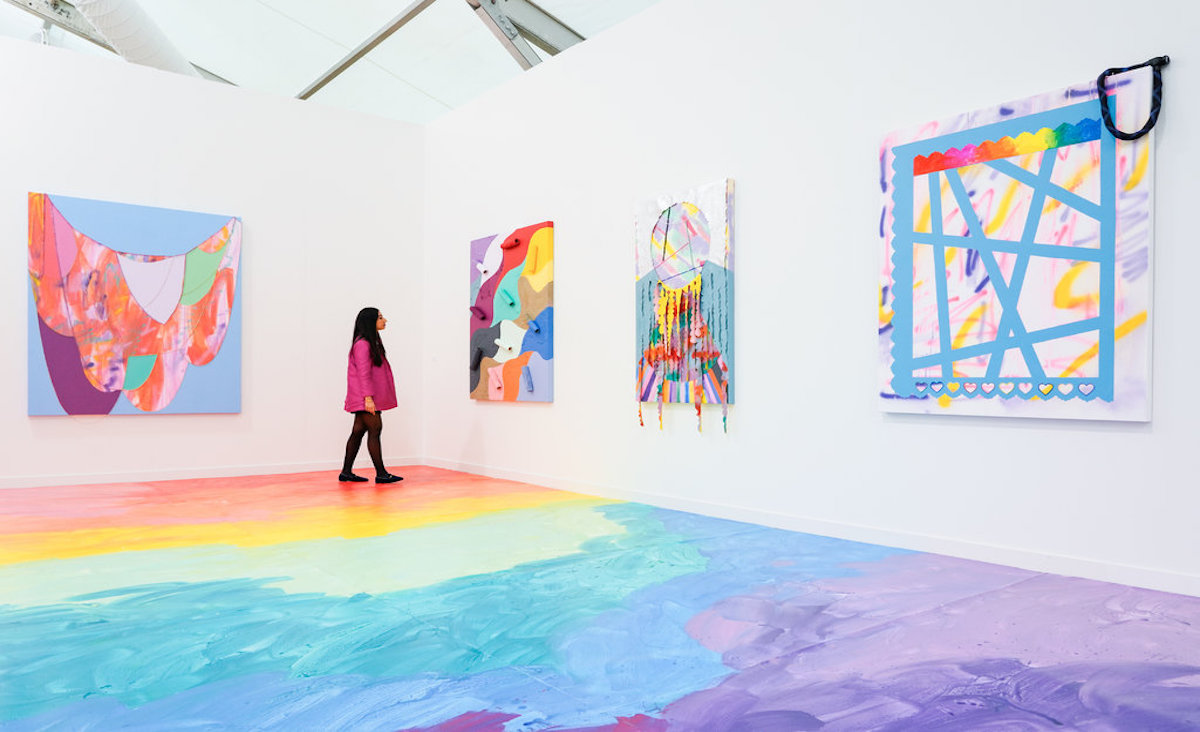 Whale Reccomondations on Frieze 2019 Highlights
Whale recommends you to see the works by renowned galleries from across the world including Gallery Baton, all the way from Seoul, STPI – Creative Workshop & Gallery from Singapore and Gavin Brown's Enterprise from New York. You can also catch fascinating lectures and conversations about the art world and the art market with Frieze Talks, curated by Lydia Yee from Whitechapel Gallery and Matthew McLean from Frieze Studios. Also discover this year's new themed section: Woven, curated by Cosmin Costinas, which explores the ways in which art is entangled with indigenous, underground and vernacular traditions. Dig into questions about environment, history and myth, through work of Himali Singh Soin, the recipient of the Frieze Artist Award.
Amongst others, this year's line up includes artists Carlos Amorales, Cecilia Bengolea, Shezad Dawood and Yasmin Jahan Nupur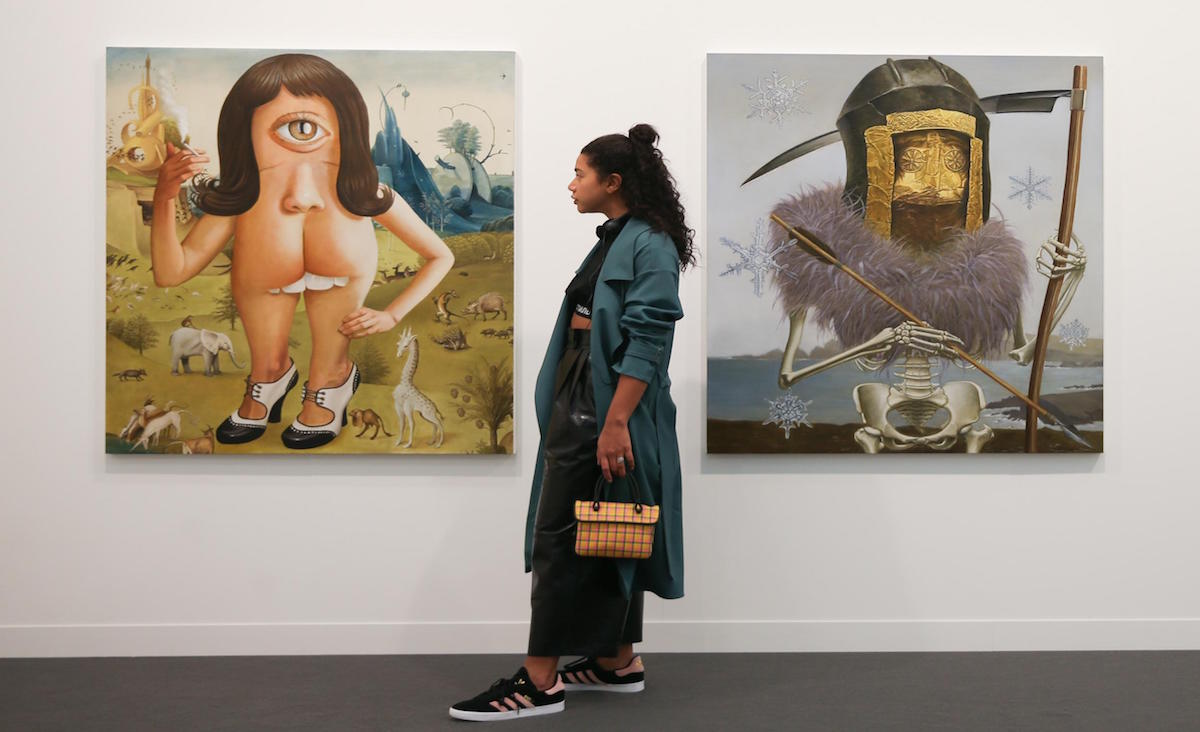 Frieze Masters 2019 Highlights
Visit the Collections section for an array of specially-curated gallery displays selected by acclaimed by curators Amin Jaffer and Sir Norman Rosenthal.Also, Explore the impact of feminist ideas on artists from all around the world with Spotlight: Solo Representations of 20th-Century Artists.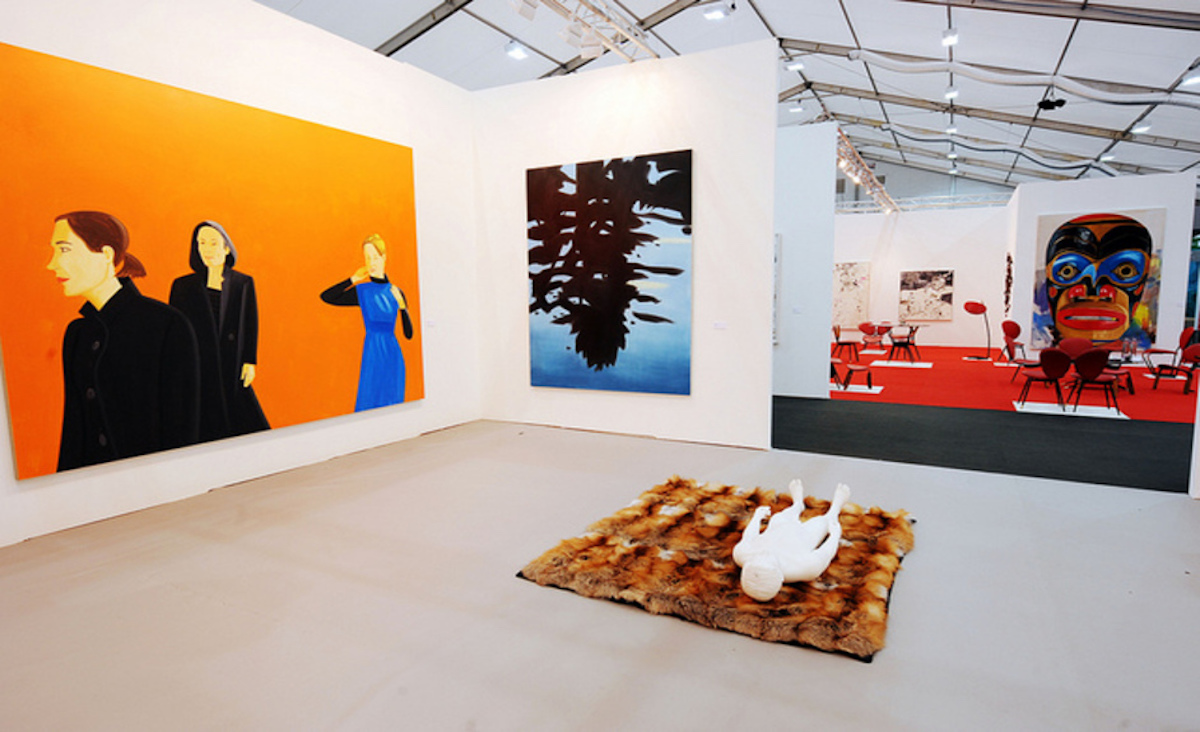 Whalegaming.com Recommendations on Where to Stay in London during Frieze
Whale Gaming is an expert at this next part as Frieze is located very close to the WHALE headquarters. Our favourite hotels around the area are situated in Marylebone. There is our all-time favourite the Chiltern Firehouse, an Andre Balazs luxury hotel and restaurant. Vogue describes this hotel the best, " a night spent at the hotel moves from stage to stage, act to act, with all the lightness of touch, wit and irreverence of an Oscar Wilde play, except that at the end – many, many hours past cocktail hour – the plot has a habit of twisting into something a little more rock'n'roll than a comedy of manners. "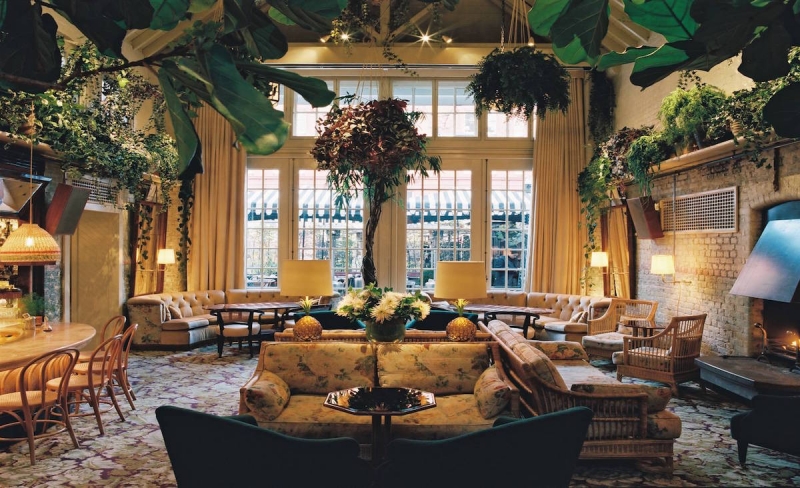 Another great hotel situated close by is the Marylebone Hotel, A stone's throw from the department stores and boutiques of Oxford Street and Mayfair and the independent restaurants and markets of Marylebone High Street, The Marylebone hotel harnesses the infectious energy and style of W1 at every turn. The charm and buzz of the chic 108 Brasserie; a yoga class playing out in the hotel's decked courtyard; an advertising brainstorm underway in the next-door Library; or treadmills being pounded in the luxury Third Space gym, pool and spa – it all makes for a 'village' feel.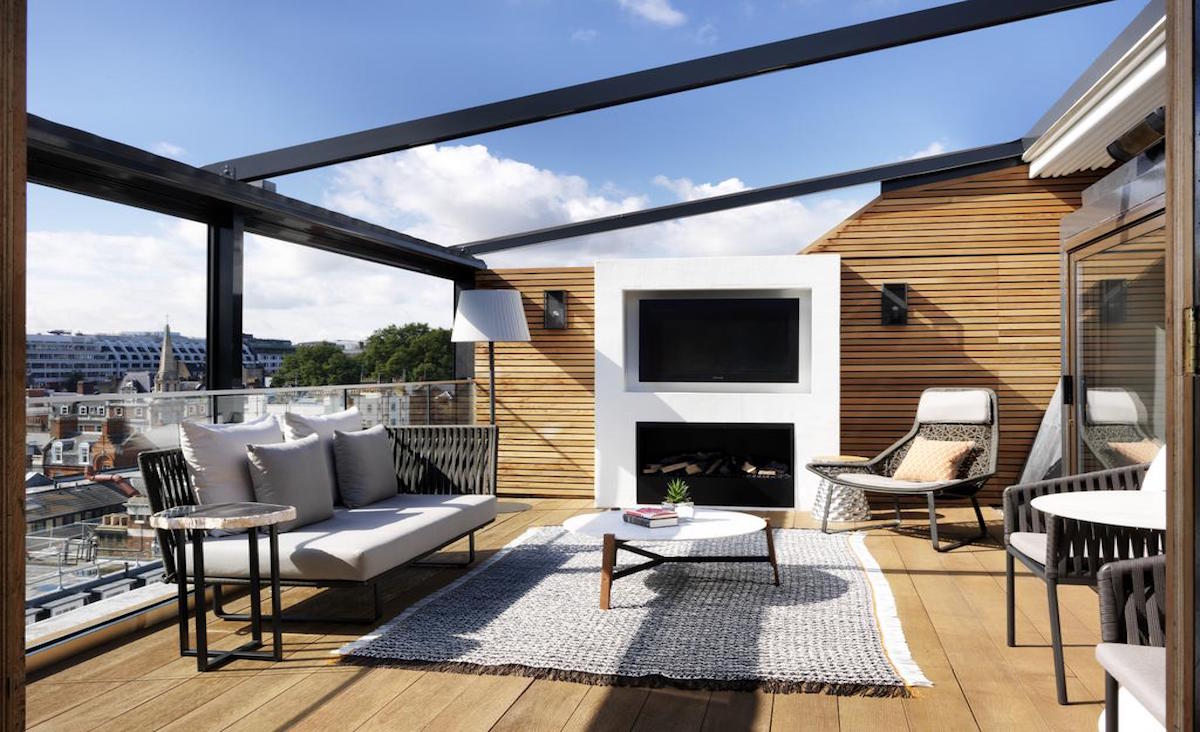 Whale differentiates from other UK online betting websites by offering its members real-world hospitality benefits much like the comps you would receive in a high-end Las Vegas Casino, the only difference is our benefits are redeemable anywhere. Whale Gaming tries to offer unmatchable experiences, Whale Gaming has always had an active social calendar, with special connections in the art world, with exclusive invitations to the best shows and events for our members. To hear more about the advantages of playing with Whale, please contact us at info@whaleglobal