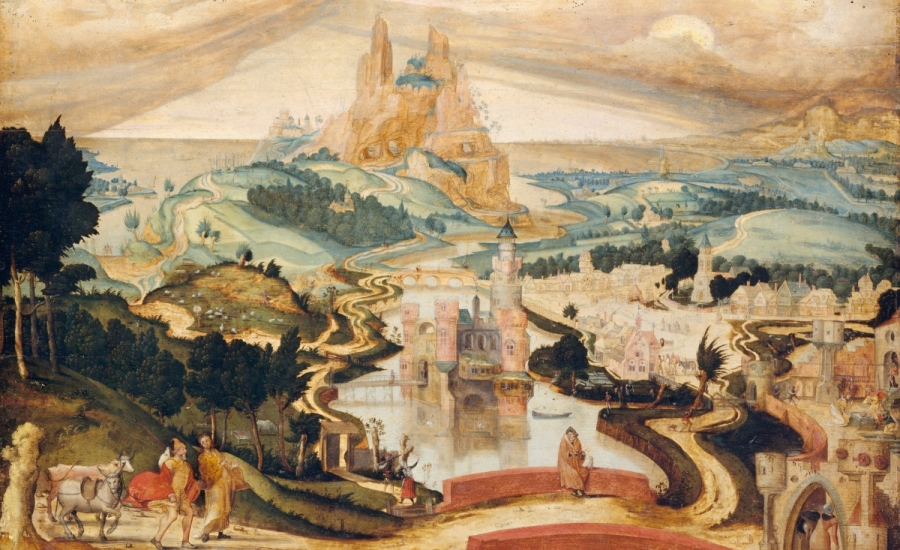 Exploring the Hidden Gallery of Unfinished Artwork
Housed in the Metropolitan Museum of Art's reconfigured gallery of European paintings sits a grand display of unfinished works that have, in short, become their own specialty breed of artistry. The collection, which features the "Aegina Visited by Jupiter" by Jean-Baptiste Greuze, the "Virgin and Child With Saints" by a Flemish artist known as Ghent Painter, "Salvator Mundi" by Alrecht Durer, "Joseph Interpreting the Dreams of Pharaoh" by Jörg Breu the Younger, The Arrival in Bethlehem" by Master LC, "Doge Alvise Mocenigo (1507-1577) Presented to the Redeemer" by Tintoretto, the "Baptism of Christ" by Jacopo Bassank, the "Venus and Adonis" by Rembrandt and a host of others, mark a transformation in the traditional way of thinking of art as finished, completed works.
In an essay by The New York Times writer Suzanne DeChillo explores the mysterious, voyeuristic energy that the unfinished paintings elicit, audibly wondering if the work was halted prior to completion by death, some loss of interest or failure of ambition. She muses that, perhaps, it was that feeling (conscious or not) that the work was finished and would be embraced by future generations as completed.
In her explorations to uncover if the not-yet-finished artwork was intentional or accidental, DeChillo met with Keith Christiansen who spoke candidly about an artist's point of view. He said that the famous Pliny wrote that painters and sculptors signed their work "faciebat" and not "fecit", which meant that they were "doing this" instead of signing saying they "did this".
The paintings, many of which are on loan to the Met, provide a glimpse at the artwork that perhaps was not ready to be shared with the world.