European Ski Destination Recommendations by Whale
It's January, it's the New Year and its the time of year to plan your ski holiday destinations. Whale Gaming has offered its member's hospitality benefits like Ski trips throughout the years and wanted to share the Whale gaming experience to a broader audience in the new year. Whale has come up with recommendations to the best skiing destinations throughout Europe, from the best Locations to the top resorts we will cover everything you need to know to make planning your winter holiday easy and more enjoyable.
Whale Gaming this year too will be organizing trips centered around exclusive experiences such as a luxurious holiday ski trip in Courchevel. Within a few minutes, you can sign up today and here more about the hospitality benefits received when playing at Whale Gaming.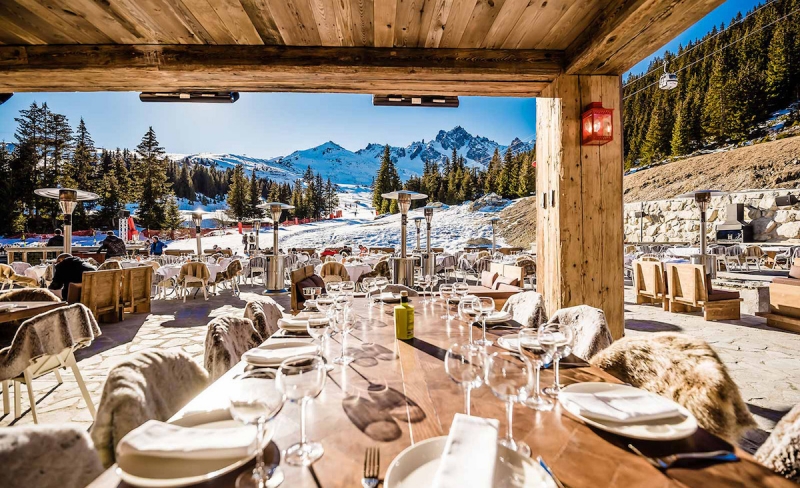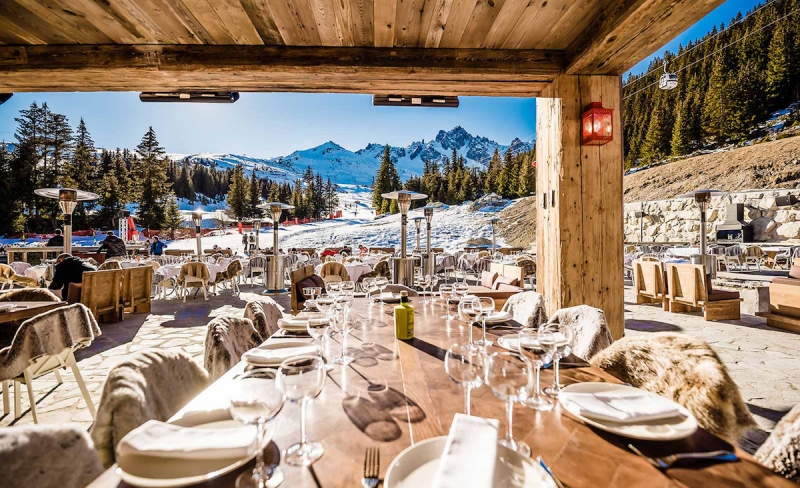 Whale Gaming's Recommendation for Courchevel
Kicking off this year's best skiing destinations is Courchevel, located in Les 3 Vallées in the French Alps. Courchevel is the largest of the resorts in the renowned 3 Vallées in the Savoie province of France. The Three Valleys comprise the world's largest ski domain, an area with 372 miles of trails and slopes that are interconnected with 198 lifts. If you're keen on getting out on the slopes the best pass to purchase is The Pedestrian Lift Pass, which gives you access to all the gondolas in Les 3 Vallées and the majority of the chairlifts.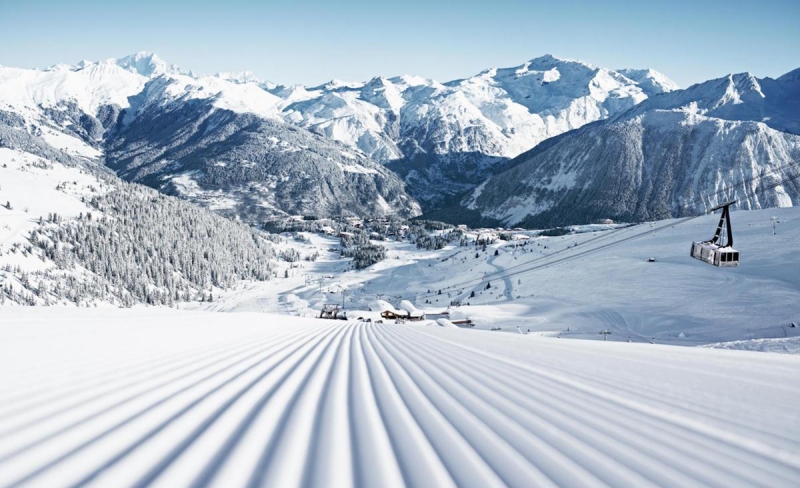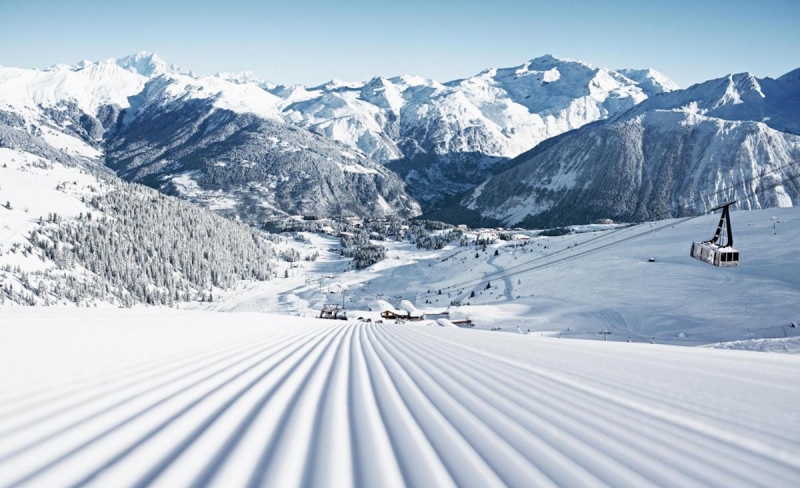 Courchevel is not only known for its skiing and snowboarding, but it also has a variety of activities for nonskiers to enjoy as well. From wine tasting, shopping, hiking, and luge to the exquisite restaurants and nightlife, Courchevel has something for everyone to enjoy. So if you're planning on going to Courchevel this holiday season here are Whale's recommendations on where to stay, dine and let loose to make your winter holiday even more memorable. Palace des Neiges is more than just another hotel in Courchevel, within this luxurious hotel everyone will find something to delight them. In an exceptional environment at the base of the ski slopes, Le Palace des Neiges offers an array of comfortable rooms with Luxurious interiors, wood paneling, gourmet treats and views of the 3 Vallées, giving you all the joys of a 5-star hotel right in the heart of Courchevel. Courchevel is also known for its fine dining experiences such as the 2-star Michelin restaurant La Table des Airelles. Known for its unique experience With Puiforcat silverware, Hermes tableware and 19th Century Antiques on every surface and shelf, it is hard not to feel like royalty. The Restaurant is open for evening service 6pm-10pm three months of the year, so make sure to book well in advance to not have any disappointments upon arrival.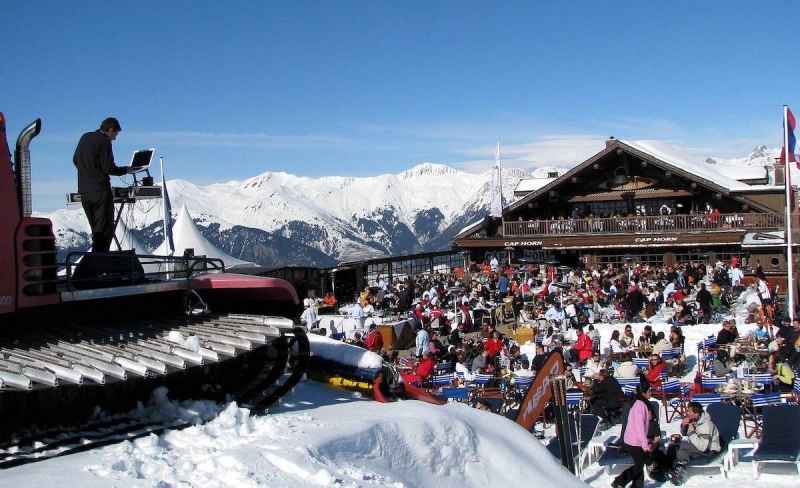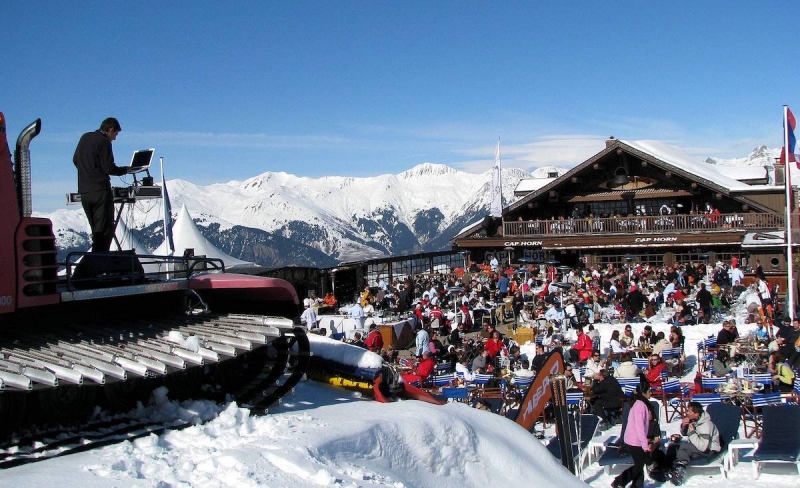 Much like everything else in Courchevel, the nightlife is also luxurious, so if you're looking for a high-end night around the town then look no further than L'ARC Courchevel. L'ARC opened its doors for the first time in 2015 and was Designed by none other than Lenny Kravitz. Its stylish ebony rooms hosted some of the wildest and most memorable nights in this famous winter destination during its first season. Formerly Les Caves, l'ARC Courchevel offers a unique blend of dancing, glamour, fun, laughter and Parisian style on the slopes of the Alps. From the 16th of December until the end of the season, spend unforgettable nights partying at L'ARC.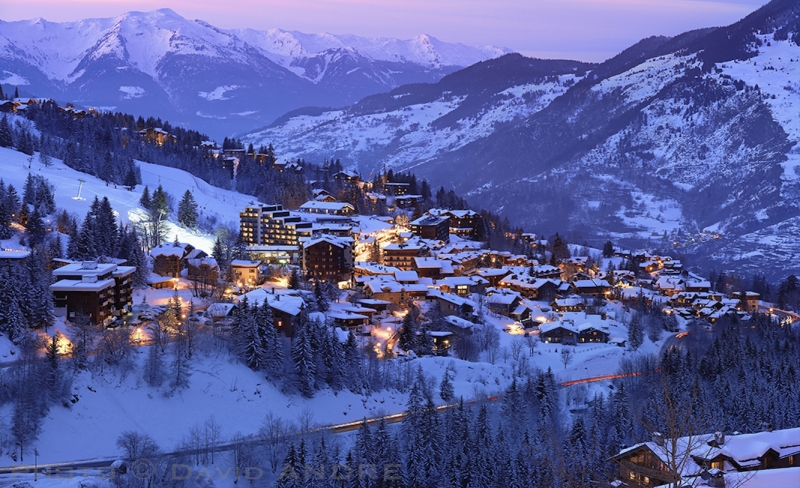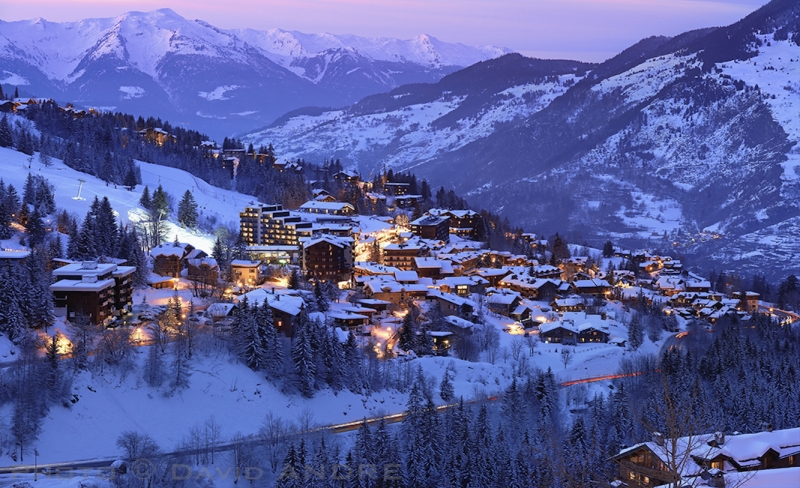 Whale Gaming's Recommendation for Crans-Montana
Switching over to our next destination Crans-Montana, which has been named 2018 best ski resort in Switzerland. The resort is located in the heart of the Swiss Alps in the French-speaking part of the canton of Valais. It is located on a plateau above Sierre, allowing for good views over the Valais Alps and Weisshorn in particular. Crans-Montana is known for its lakes, forests, glacier, and vineyards, the region has something to offer every nature lover. Sports fans, will also be delighted to discover a large array of amenities dedicated to sporting activities, whilst cultural enthusiasts will enjoy the wide range of museums, events, and festivals. There is a wide variety of chalets and hotels in Crans-Montana, but if you're looking for the ultimate luxurious experience, then look no further than the LeCrans Hotel and Spa. Located at a top of the ski resort, the hotel is surrounded by spectacular scenery facing the open skies, the warm sun, and the magnificent mountain peaks. It is a haven of peace and refinement, with its world-renowned spa and wellness center, you can Close your eyes and let yourself be transported to a world of well-being with some of the best views of the Valais peaks.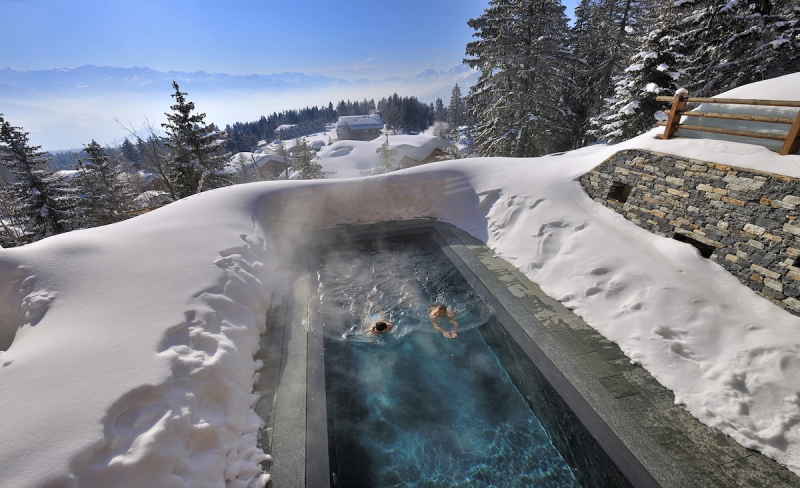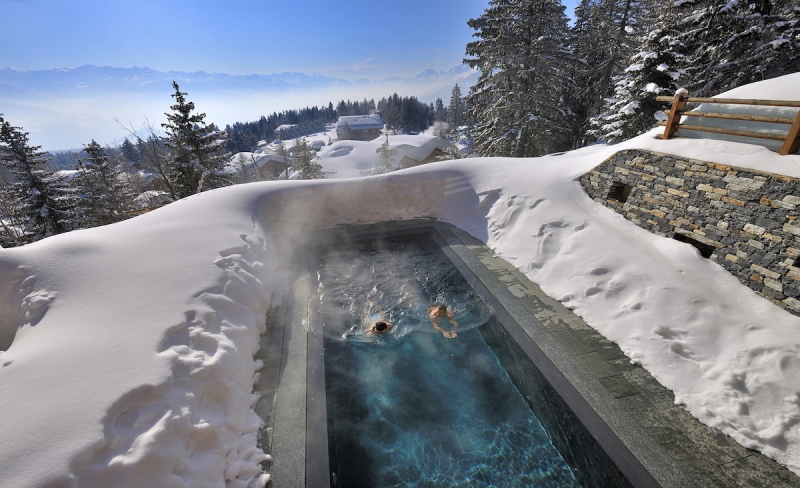 Once you're relaxed and ready for a night on the town, visit the Michelin star restaurant L'Ours ran by chef Franck Reynaud. Known for his seasonal menus, especially his gastronomic menu which includes the "Farandole des primeurs", suckling lamb, "fraicheur de l'été' plate, sea bass, sea bream or red mullet. Furthermore, for those of you looking for a more personal dining experience, you may also wish to enjoy a meal at table d'hotes, which is located in the kitchen, where you will be served directly by Chef Franck. Once you've indulged yourself with some exquisite food, Head out to some of Crans-Montana's famous pubs and nightclubs, such as The Sky Club, which is the largest nightclub in the resort and the perfect place to create some unforgettable memories. If you have never experienced the Alps during winter it one of Whale Gaming's top reccomondations for a lifetime experience. There are few other places in the world that match skiing in these places.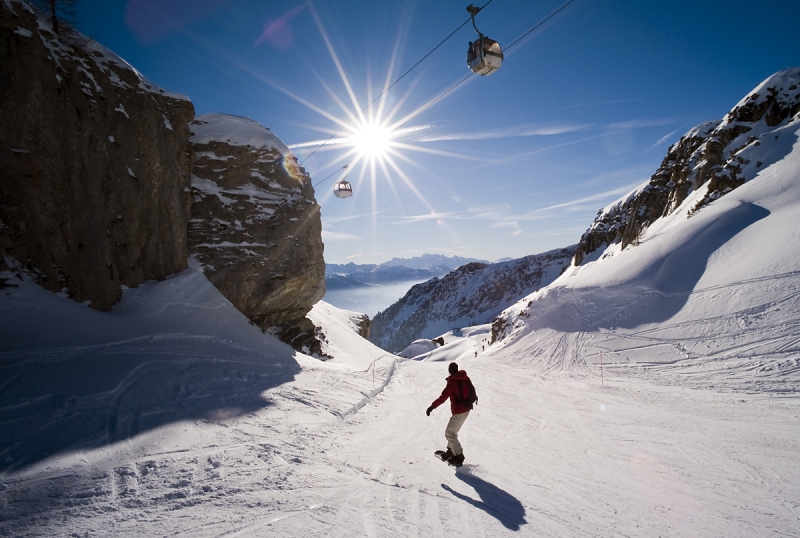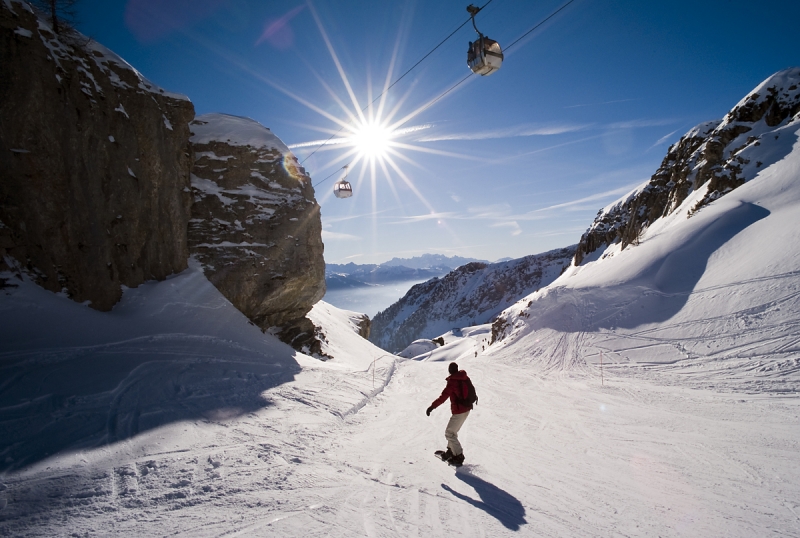 Whalegaming.com differentiates from other UK online betting websites by offering its members real-world hospitality benefits much like the comps you would receive in a high-end Las Vegas Casino, the only difference is our benefits are redeemable anywhere. Whale Gaming tries to offer unmatchable experiences such as trips like experiencing the Alps during winter and all it has to offer.To hear more about the advantages of playing with Whale, please contact us at info@whaleglobal