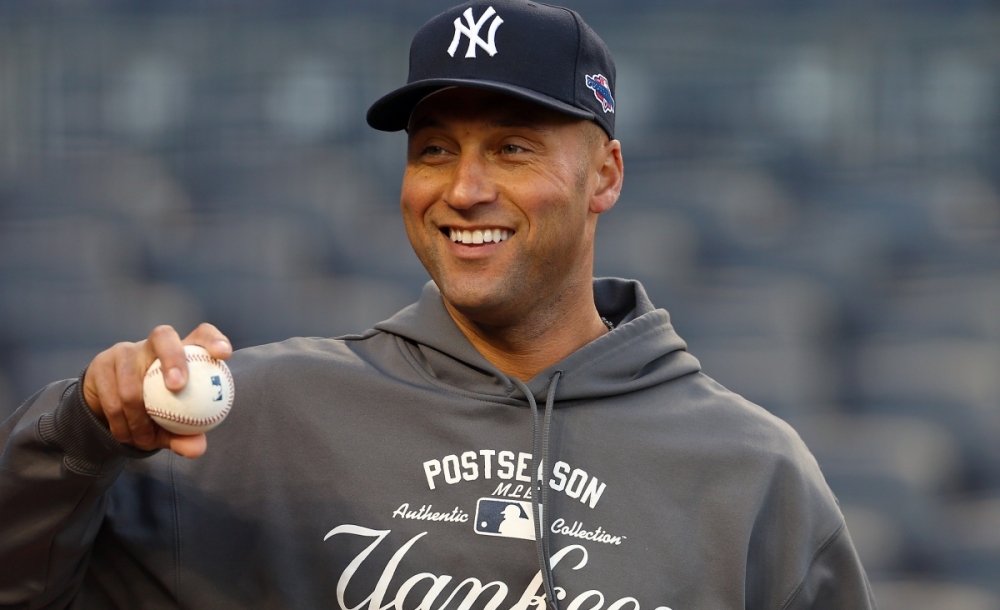 Derek Jeter Foundation Celebrates 18 Years of Social Good
Derek Jeter Foundation Celebrates 18 Years of Social Good and an Inspiring Look Back at the Captain's Final Year
In June, the famed Yankees shortstop Derek Jeter will host his 18th annual Turn 2 Foundation dinner. The Foundation, which was first launched in 1996, supports programs and activities that promote healthy lifestyles as a means of keeping youth away from drugs and alcohol. Since '96, Turn 2 has awarded more than $19 million in grants that promote academic excellence, leadership development and positive behavior.
Taking place at the Sheraton New York Times Square, the event will feature dinner, both a silent and live auction and a celebration to honor Jeter's final season in baseball with a heartening look back at his eminent 20-year career as the Yankees shortstop and captain.
A $25,000 sponsorship donation includes a table for 10, VIP meet and greet and group photo with Derek Jeter as well as signed memorabilia, cocktails and tickets to the silent auction, ten sponsor gifts, a corporate listing on the Turn 2 website and a full-page ad and mention in the Foundation's magazine. A donation of $15,000 includes all of the same, without a private meet and greet with the Yankees famed Captain. For $10,000, patrons will receive a table for 10, gifts, cocktails and tickets to the silent auction, Jeter memorabilia, listing and ad space in the Turn 2 magazine.