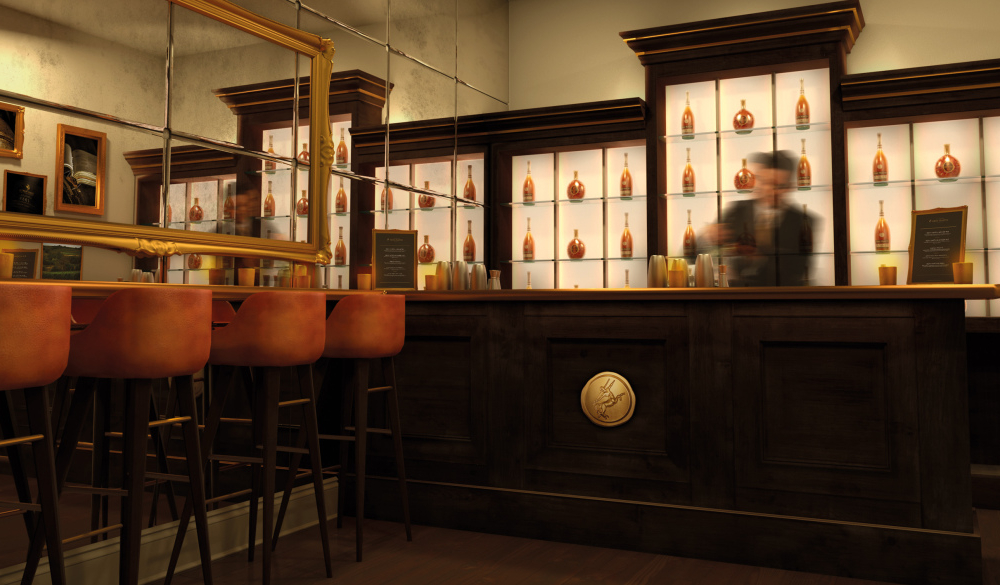 Club La Maison Rémy Martin
For two weeks in November (the 6th through the 25th), Rémy Martin will host the first-ever members' only club for a cognac experience in downtown London. Hosted at 19 Greek Street in Soho, the cognac experience spans the course of four floors and includes two Rémy Martin cognac bars, the opportunity to drink alongside London's most talented craftsman bartenders and a series of creative workshops that celebrate the brand's heritage.
Eat, Love, Savor writes that the first floor will boast the VSOP Bar & Lounge, serving up an eclectic mix of Martin cognac created exclusively for the event, all beautifully poured by London's most talented mixologists. The second floor will house the "Cognacthèque," a retail space and elegant seating area offering guests the opportunity to buy and sample exclusive Rémy Martin goods. Creative workshops brought to you as part of L'Atelier Rémy Martin will take place on the third floor while upstairs, the XO Lounge will pour specialty XO serves.
While the event is by-invitation only, a lucky 100 additional guests will be selected at random. To be considered, applications for membership will go through La Maison Rémy Martin.