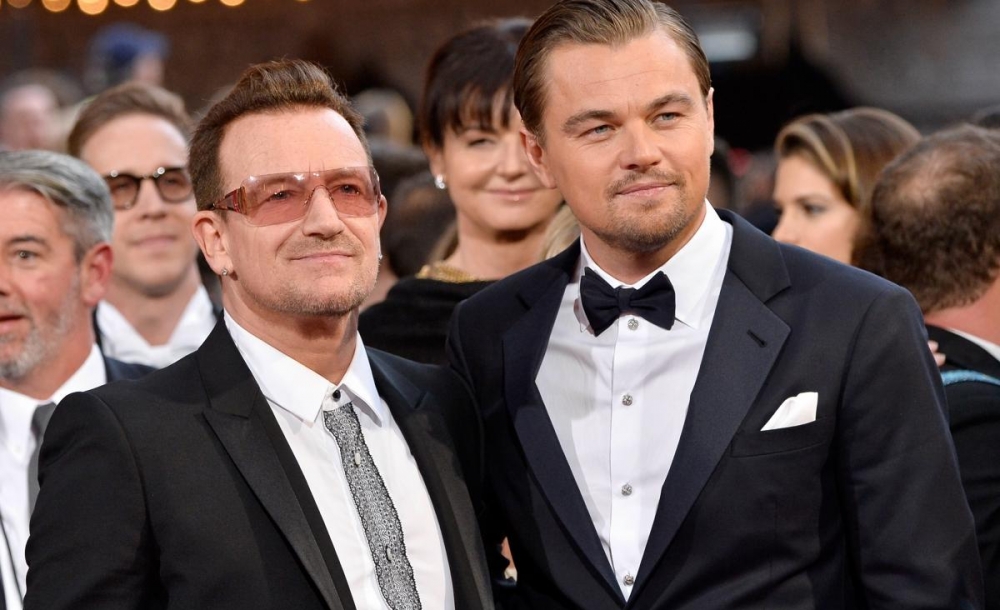 When it comes to famous people giving back, ALUX.com contends that not all celebrities have a personal stake in the causes and foundations they back. Though that is widely true — appearances in Hollywood are everything — the site put together a list of 10 famous men and women who've not only put their money where their mouths are, they've also founded charity work for things near and dear to their hearts. And when they're not working to make their millions, they've giving back in the best ways possible.
Celine Dion kicks off ALUX's list. Her charity, the Celine Dion Foundation, aims to help sick and underprivileged children. Because her staff is voluntary, 100 percent of the money received goes directly to the children Dion aims to help. Not only that, Dion also donates regularly to research for cystic fibrosis and autism awareness. Perhaps most notably, Michael J. Fox's foundation — the Michael J. Fox Foundation — raises money, awareness, and support for people living with Parkinson's disease. The actor was diagnosed with Parkinson's in 1991 and made his condition public seven years later. To date, the foundation has raised more than $76 million dollars toward treatment and therapies of Parkinson's patients.
Bono's ONE campaign serves many fronts: fighting extreme poverty, AIDS and other preventable diseases, nutrition awareness (particularly in Africa), and agriculture. In ONE's annual report for 2015, the foundation noted more than seven million people serve as volunteers for the charity's endless work. As part of its RED campaign, Bono's charity has raised more than $350 million and helped 70 million people living with AIDS and other preventable diseases.
In 1998, actor and newly minted Academy Award winner Leonardo DiCaprio founded the Leonardo DiCaprio Foundation, a charity dedicated to the long-term health and wellbeing of the Earth and all of its inhabitants. The charity has four major arms: oceanic conservation, wild land conservation, climate change, and protecting biodiversity. Though the charity is just shy of being 20 years old, its given $45 million in charitable donations to more than 65 different organizations.