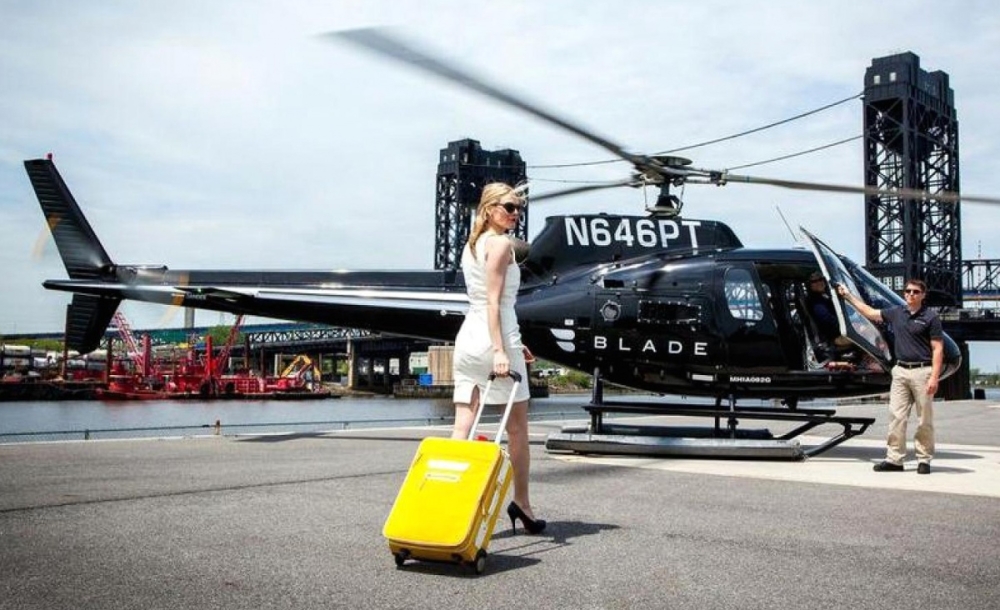 Blade App Makes Helicopter Travel to the Hamptons a Breeze
The breakout new app, Blade, makes travel from Manhattan to the Hamptons (and back again) a breeze by lettings you book a seat on a chopper leaving the East Side Heliport and arriving out east within 35 minutes. Blade allows you to book your own seat and crowdsource new flights and times if the preplanned bookings don't work for you. Blade will even give you a lift by Maserati – and a credit toward your next ride – if inclement weather prevents you from getting up in the sky. Although they launched first in New York, there's plans to debut an LA to Vegas and Boston to Cape Cod service in the near future. For just $575, Blade promises sharp travel all the time, every time.
Also worth highlighting is a new partnership between Blade and Uber. The 2 transportation companies have partnered to make weekend travel even easier.