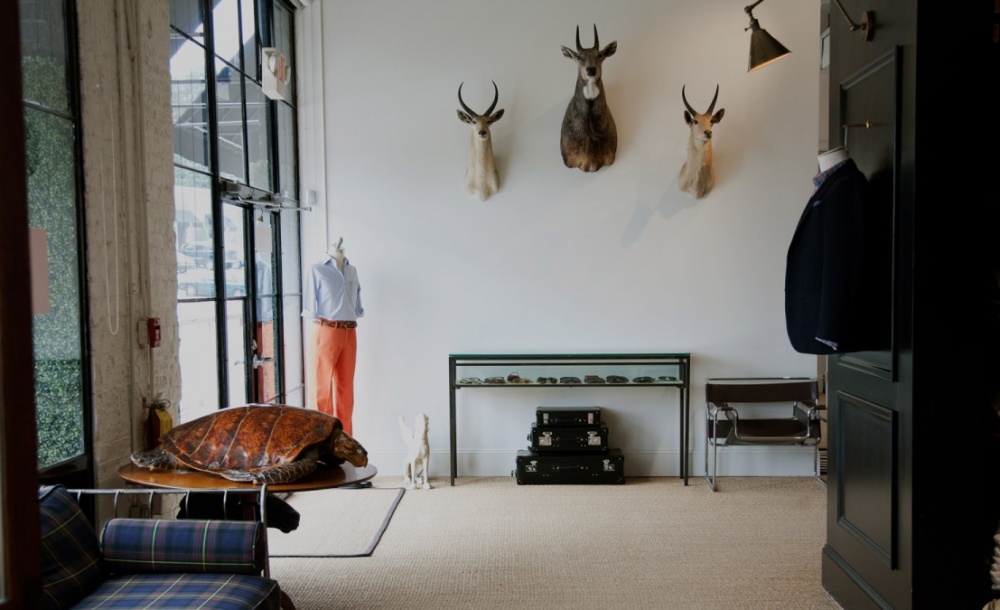 America's Greatest Menswear
In the new millennium, menswear saw a rebirth. Both in America and globally, the standards of what's cool, what's fashionable, what's a must-have, have changed. No longer are your options solely limited to department stores and local haunts; today there's a wide, deep, and unique net of options built to favor every type of man for every type of need.
Gear Patrol put together a list of the 50 best menswear shops in the United States. The criterion was simple. "We stuck with notable, distinctive retail store that offers goods off the shelf (and/or online). Our compass in choice was that stores needed to have a distinct style aura that's relevant to men's style knowledge, and offered ready-made goods for purchase (rather than custom or tailored wares). We also casually stuck by the claim that, if you visited "X" city, it's worth your time to stop in here — whether that be by distinctiveness of brand offering, ingenuity of store layout, or just because it's a cool spot you wouldn't want to miss."
While shops in New York, Miami, San Francisco, and Los Angeles were expected, it's the stores in Denver, Waikiki, Madison, and Florence that will shock, surprise, and delight shoppers.