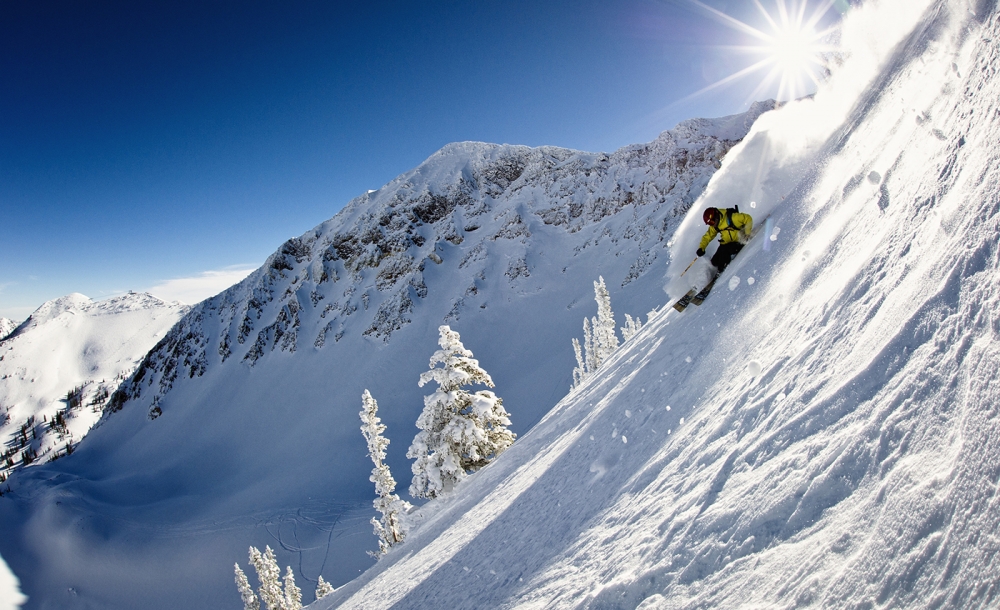 America's Best Ski Destinations
In early December, Outside online published its must-ski list of slopes to hit up this season. Ranging from coast to coast, the list is loaded with resorts that cater to every kind of skier. If you're in Utah, Outside recommends Snowbird. For riders looking for "serious snow," Outside reported that the hill receives more than 500 inches on average every year. The resort is hidden away in Little Cottonwood Canyon, with not much to do other than ski. But those on a never-ending quest for snow won't mind much. In Sun Valley, riders will enjoy endless mountains and hills. At Warm Springs, there's a 3,400-vertical-foot rail. On days off, the Sun Valley Lodge boasts a well-manicured ice-skating rink, and at the two-acre Christina Kelley Outdoor Ice Rink, admission and skates are free.
Southern California's Mammoth Mountain is a mere 300-mile drive from L.A., and it comes with one incredible perk: it's usually open until June or July. Another reason to love the Sierra? The area is legendary, Outside noted, for its 40-inch snowstorms, 13 freestyle parks, and four halfpipes. Quebec's Mont Tremblant boasts an impressive 2,116-foot vertical. The family-friendly Keystone Mountain in Colorado is largely overlooked — and for no good reason. The mountain is a mecca for kids, experienced riders, and those just looking for a beautiful snowscape to get lost in.