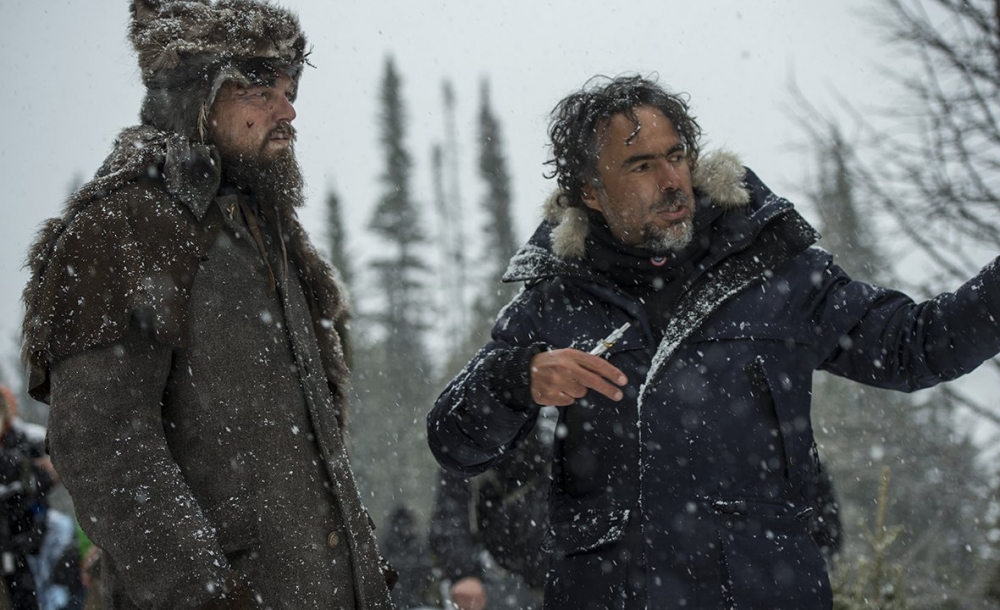 Alejandro González Iñárritu's Steady Climb To The Top
After The Revenant's astounding — yet unsurprising — 12 Academy Award nominations subsequent three wins (including Leonardo's valiant take-home of the Best Actor award, one scores of fans and, it seems, an entire nation, had been waiting for him to win), it's not in the least way surprising that Alejandro González Iñárritu's name has become part of the household variety type. The mastermind behind The Revenant's beautiful cinematography is not the director's first foray into groundbreaking filmmaking; 21 Grams, Babel, Birdman, Biutiful, and Amores Perros are not just notches on a career-building belt; they mark Iñarritu's storied, fascinating, and brilliant rise to fame.
Iñárritu was born in 1963 in Mexico City, and after being expelled from school at just 16, he was determined to be a commercial sailor. According to Highsnobiety, Iñárritu took several transatlantic trips that would later have a profound effect on him as a filmmaker. He was ultimately persuaded into finishing his education, and minored in communications. Following his graduation, he pursued a career as a radio show host for one of Mexico's most famous rock stations, WFM. After several years he worked his way up to run the station, hosting interviews and building playlists, which he loosely constructed into narrative arcs — one of his first forms of storytelling. After launching his own company, Zeta Film, Iñárritu focused on directing commercials and writing. In the '90s, he moved to Los Angeles to study filmmaking under beloved theater and film directors. It was during this time that Iñárritu and screenwriter Guillermo Arriaga first collaborated on Amores Perros, their first feature film that tells a "frenetic and gritty tale" of Mexico City.
The Academy Award-nominated director's stunning resume includes film accolades like Amores Perros, 21 Grams, Babel, Biutiful, Birdman or (The Unexpected Virtue of Ignorance), and The Revenant, as well as The One Percent, a TV series; Naran Ja, a short; To Each His Own Cinema in the segment Anna; September 11 in the segment Mexico; Powder Key, a short; Detrás del dinero, TV short; Write the Future another TV short; and Behind Biutiful: Director's Flip Notes, a documentary short. Speaking about his usage of risks in his films, Iñárritu told Highsnobiety, "That's the only way I understand the story and the characters, and that's the way I leave the story room to grow and understand it, and make changes to suddenly what is required to do. As filmmakers, sometimes you are a god, and sometimes you are a creature of the thing. In a way you have to be humble to hear what's going on and see the transformation… even when it costs a little more. I'm not investing in visual effects, but emotional effects, and I think actors understand the emotions better when it's chronological."
To highlight his commitment to use the natural world around him, Iñárritu shot in 12 remote locations around the world and spent nine months on principal photography when directing The Revenant, according to Highsnobiety. The cinematographer on the film, Emmanuel Lubezki, who's worked with Iñárritu on several productions, shot 99 percent of the film using only natural light — there's only one scene in the movie that uses additional lighting. Above all, Iñárritu told Highsnobiety that he believes his commitment to film isn't to generate answers; it's to create more questions: "Good directors don't answer questions with their work. They generate debate and create discussion."