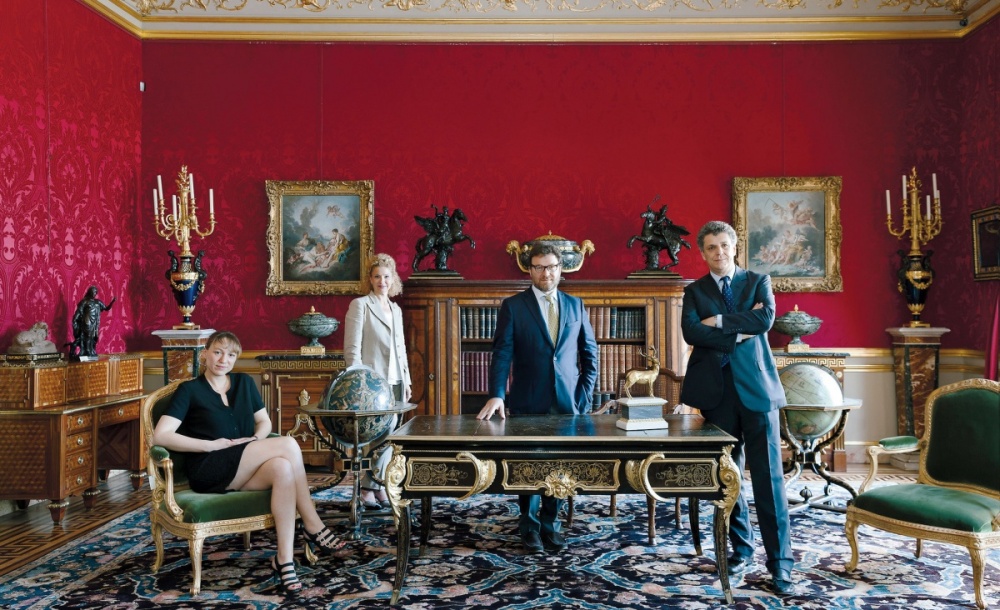 Academy Mansion, The World's Priciest Pop-Up Shop
Four of Europe's most renowned antiquities dealers have laid the foundation for an American uprising, a pop-up shop and show to celebrate the mastery of contemporary art for a new generation of collectors. Behind Alessandra Di Castro, who runs Antichita' Alessandra Di Castro; Paris' Galerie J. Kugel, led by Alexis and Nicolas Jugel; and Galerie Brimo de Laroussilhe, run by Marie-Amélie Carlier, the four scions of European families have joined together to bring Europe's flair for the spectacular to the Western World.
Later this October, the Academy Mansion on Manhattan's Upper East Side will serve as a buffet offering to some of the world's most stunning rare artifacts. The two-week show will serve as the four families' answer to the frustration they've felt as they've "watched American collectors regard antiques and antiquities with relative indifference while enthusiastically paying huge sums for contemporary art". It is, quite simply, an exercise in education.
As T Magazine reports, some of the pieces the four families will bring to New York will "range from $20,000 to more than $10 million — but a 1775 sculpture of Pope Pius VI on horseback, which he himself commissioned, has a value that is, the dealers argue, demonstrably intrinsic." The inventory for the American show also includes a 13th-century croiser made of Limoges enamel, a Louis XVI drafting table from 1780 that was commissioned by the Comtesse de Provence, and a 14th-century North German bronze lion aquamanile. Cause for the exhibition also was born out of, well, age. Most Americans, Alexis Kugel tells T, are not privy to the splices of history Europeans were. Europeans, Kugel explains, grow up "surrounded by history, as though in an outdoor museum."
Here and now, they believe, is the time to focus their mastery, their education, and their knowledge on the western world. "We believe that we are coming at the right moment,'' Kugel told T. ''It seems that the fetish for the purely modern loft has reached its zenith, that people are craving something new. Which ironically is antiques and antiquities.' We want to open the circle."