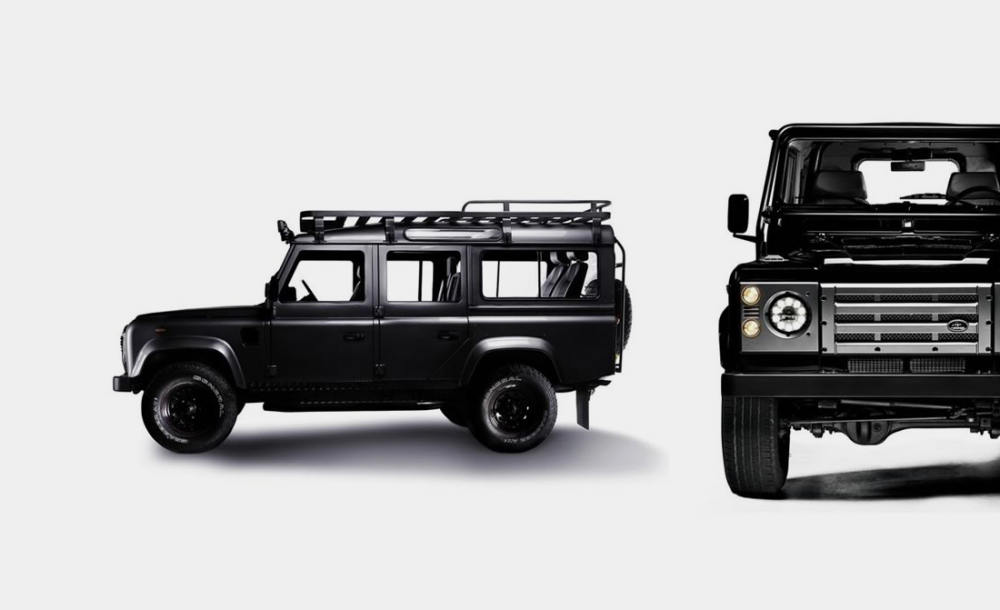 A New Ride Reigns: The West Coast Defender
When Land Rover announced that they would finally terminate production of their iconic Defender in 2015, car enthusiasts held vigil over the international off-road staple. Made only between 1993 and 1997, the 3,000 important Land Rover Defenders were, at one point, the end all, be all of the truck industry. But now, a new king has prematurely captured the crown.
The hand-built West Coast Defender came to life at the hands of Los Angeles-based entrepreneur Matthew Perlman and brings something modern to the table, once dominated by the Land Rover Defender. Believe it or not, Perlman actually treks all over Europe and Asia to find vintage Defenders to strip apart and rebuild in his Somerset, England workshop. The yearlong process is meticulous, with Perlman working side-by-side with mechanics that worked on the original Land Rover's in the '60s. The Defenders undergo a deep cleaning and complete overhaul, stripped to the bare bones and each piece either replaced, cleaned or entirely rebuilt. A rigorous and intimate 230-point inspection awaits them at the finish line, before they're shipped to America.
One key defining difference in the Land Rover and the West Coast Defender is that the spinal column of the truck is entirely modern. Disc breaks, Bluetooth connectivity, JBL sound systems, a subwoofer and power door locks and windows separate the two trucks imagined decades apart. Much like its predecessor, the hype surrounding the West Coast Defender precedes the ride itself. They're each spoken for, built-to-order and painstakingly customizable, with buyers choosing between the two- or four-door models, known as the "90" and the "110", respectively, right- or left-hand drive, gas or diesel, automatic or manual, and come with seating options up to nine. Even the fog lights, tail and LED head lamps and grills are altered at the behest of the buyer.
Gorgeous leather seats are hand-sewn and heated, but the truck's most remarkable trait is its diamond steel skid slates, which were originally used on safaris to allow hunters the option to stand on the engine for a better vantage point. Now, on the West Coast Defender, they're a visual reminder of the ride's high-end traits. It's what you would expect for a $100,000 and fully customizable reimagined truck.