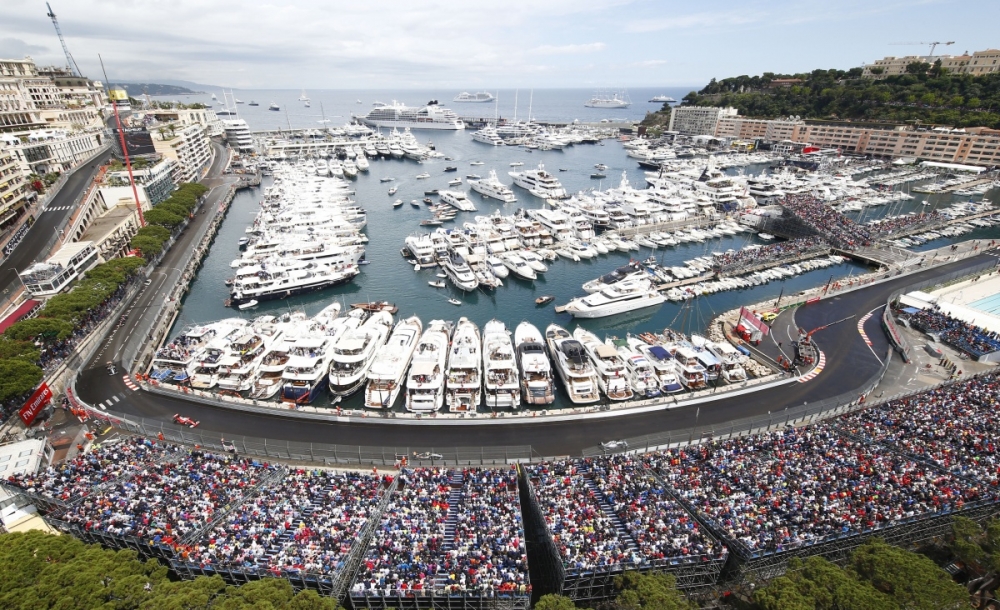 Beloved as one of the most important automobile races in the world, the Monaco Grand Prix's stunning course has long been touted as an "exceptional location of glamour and prestige" in the racing world. According to AutoWeek, 2017's Monaco Grand Prix will also mark the debut of HassF1's new primary paint scheme. Though the racing car made its debut with a notable red, white, and grey color scheme, the all-new HaasF1 look boasts a grey and black car with white trim, and it's a look that, according to team principal Guenther Steiner, is here to say. He told Auto Week, "It is for the whole year now. With the change in the size of the numbers and its positioning, we looked into making the entire car a little more visible."
Year after year, the Monaco course usually draws some of the most spectacular names in the racing world to its course, but this year they'll do without two-time F1 world champion Fernando Alonso. Instead, the Spaniard will race the Indy 500 course.
Of his decision, which has drawn criticism from the racing community, Alonso said:
"It's hard to miss the Monaco Grand Prix, but the tradition at Indy is tremendous as well. Here I am, a veteran driver, but it's all brand new to me. But I want to make something clear. I'm not coming for a week off or to just have fun – I am a racer, I am coming to race. I love to race. Like really, really race. And that's why on May 28, the biggest weekend in motorsport, I won't be with my Formula One team at the Monaco Grand Prix. I will be in Indianapolis. Racing at the Brickyard. Because I need to be. The Indy 500 is one of the greatest events in the sport. Drivers all over the world know this. I belong there. Because I'm a racer. I always have been, and I always will be." Alonso's absence has opened speculation that Jenson Button will replace him on the track for McLaren.
Buildup for the Monaco Grand Prix begins on Thursday, May 25, with a series of practice and qualifying races and concludes with the final race on Sunday, May 28.