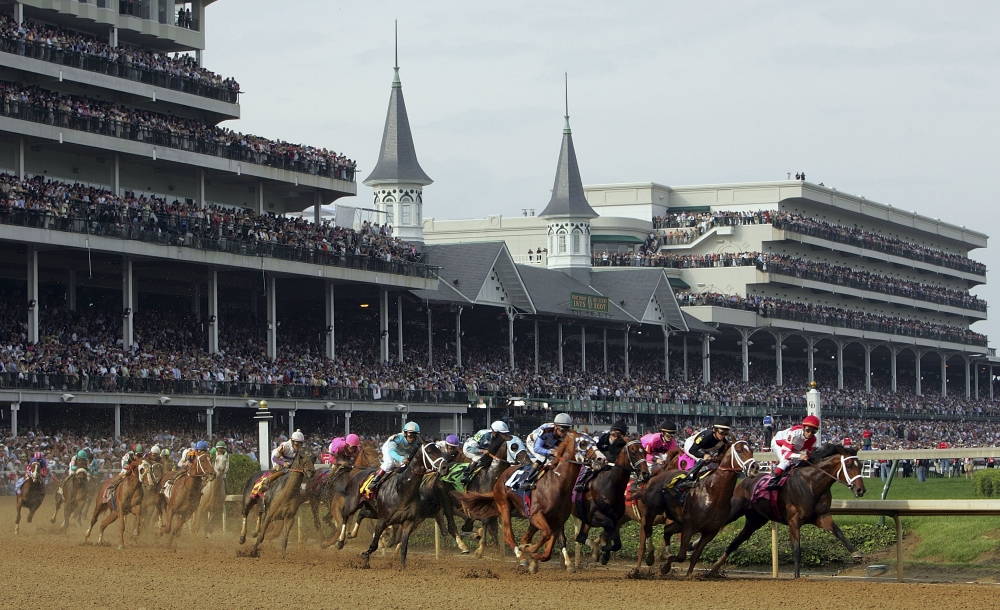 Though you can expect this year's Kentucky Derby to come with all the glamour and sophistication of years' past, the start of 2017's Triple Crown season comes with all-new horses and stunning new odds. Ahead of the official race on Saturday, May 6, officials and organizers slotted the 20-horse field into their starting gates.
According to Bleacher Report, Todd Pletcher-Trained Always Dreaming (+400) and Classic Empire, trained by Mark Casse (+425) are the top horses in this year's race, sitting in posts 5 and 14, respectively. In the case of Always Dreaming, the three-year-old colt heads into the Run For The Roses race with back-to-back wins in April's Florida Derby, and has a resume that's never had a worse finish than third place. Classic Empire, according to Bleacher Report, turned head's in April when he barreled down the field at the Arkansas Derby to take home the title. In comparing him to Always Dreaming, Classic Empire's resume, on the other hand, boasts five wins in seven starts.
CBS Sports puts Classic Empire's odds at 4-1 ahead of Saturday's race in Louisville, Kentucky. Always Dreaming, according to the network, looks secure in 5-1 odds. Trailing behind the two — and likely gunning for third — is McCracken, also boasting 5-1 odds ahead of the race.
The Kentucky Derby airs Saturday, May 6 at 6:34 p.m. Coverage begins earlier in the day on NBC at 2:30 p.m. ET. A live stream will also air the race.